3 Signs that Your Current ECM System is Obsolete
Learning that your enterprise content management (ECM) system is obsolete can be discouraging—especially after spending valuable time, money and effort on its deployment. However, it is important for an organization to know when it's the right time to replace an outdated system to take advantage of improved functionality.
Wondering if your ECM system might be past its sell-by date? Here are three signs that your ECM system is obsolete.
Sign #1: Your ECM System Lacks Electronic Forms
Electronic forms functionality is one of the most important capabilities to look for in an ECM system. It allows organizations to transform manual, paper-based processes by making forms digital from the moment they're filled out.
If your ECM system lacks a full-featured electronic forms component, your organization is unable to take advantage of a wide range of features, including the ability to:
Easily design and publish e-forms using an intuitive drag-and-drop designer that doesn't require coding
Quickly collect information from users outside your organization using a secure public link
Speed review and approval by connecting forms to workflows that route submitted forms between users and departments
Easily control where forms are routed using an intuitive BPMN-compliant, drag-and-drop business process designer
Securely archive submitted forms in their appropriate folders with metadata applied—making them instantly searchable
Without electronic forms functionality, an organization must scan paper forms into the ECM system in order to capture, process and archive them. This can be a time- and paper-consuming approach for organizations that work with hundreds of different types of forms in their daily operations.
To learn how Edgewood Independent School District improved productivity by migrating 200 paper forms into electronic forms, click here.
Sign #2: Your ECM System Doesn't Integrate Well with Other Software
In order to take full advantage of the information processing capabilities of an ECM system, it is beneficial to use a flexible platform that can easily interact with other software.  Many organizations use integrations to combine the information and functionality from one system with another to save staff time and resources. However, closed systems or limited functionality can be a sign that your ECM system may be out of date.
Flexible ECM systems should have the ability to integrate with a wide range of line of business applications, such as:
Customer relationship management (CRM) systems: The ECM system pulls contact information from a CRM system, uses it to prefill an electronic form and routes it to the customer for approval.
Student information systems (SIS): The ECM system pre-populates student enrollment forms, transcript requests, financial aid documents and more through a seamless and secure flow of information from the repository to the SIS.
Accounting or bookkeeping software: The ECM system pulls financial data from a third party system, stores it in the repository and routes it to the accounting system for verification and approval.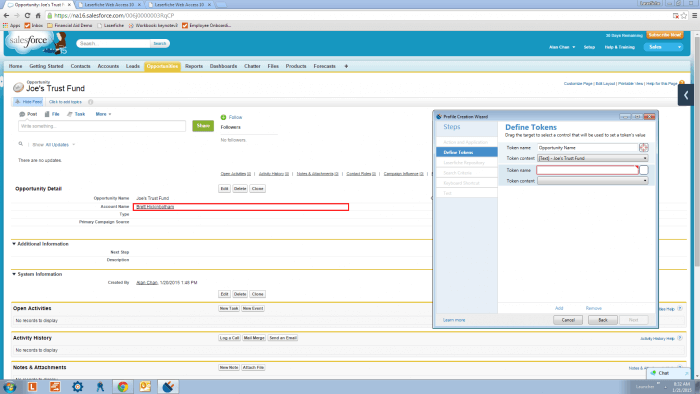 Look for an ECM system that offers open architecture as well as a variety of tools to develop integrations, including programmatic SDK libraries, web-driven URLs, workflow activities and wizard-driven tools.
To learn how to create one-click integrations with an ECM system, click here.
Sign #3: Your ECM System Lacks Records Management Features
With strengthening compliance restrictions in a wide range of industries, organizations are increasingly using ECM systems to optimize records management practices and protect themselves from risk. This includes adapting leading standards for security in records management such as the Department of Defense (DoD) 5015.2 standard for records management.
Besides being certified against the DoD 5015.2 standard, a trusted and proven ECM system should simplify compliance with retention policies by:
Automatically filing newly created records according to industry regulations and corporate policies
Easily retaining, transferring or archiving records based on record type
Generating reports to identify and locate records that are ready for disposition
Setting up automatic notifications for document destruction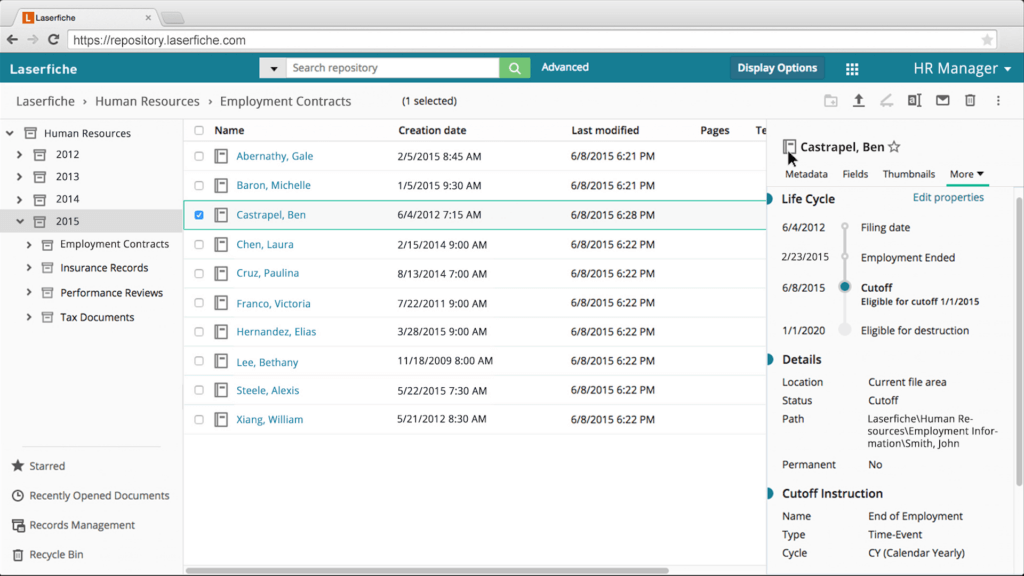 To learn how the City of Mount Pearl cut its records storage costs in half by using Laserfiche ECM to automate records management, click here.
What ECM software features does your organization need to improve its operations? Download the Document Management Buyer's Guide to learn more about the capabilities to look for.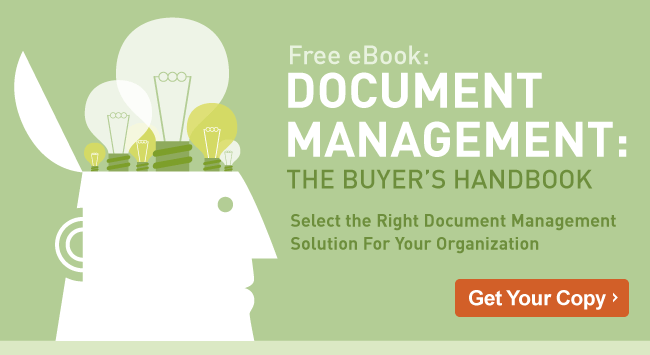 Image credits: