3 Trends for Digital Government: Takeaways from DocuSign Momentum

Many of us are familiar with DocuSign— this e-signature platform has become quite popular in the real estate and financial spaces, and you may have fond memories of buying a house or accepting an offer letter with it. From an organizational perspective, DocuSign is making waves in the public sector for its push to bring government organizations to the forefront of digital innovation.
Recently, I attended the DocuSign Momentum conference and picked up on several buzzworthy trends: digital transaction management, the mobile workforce and enhanced service delivery.
Digital Transaction Management
In today's environment, streamlining government operations is no longer just about "going paperless"—it's about creating efficient, digital processes to work smarter. Government is undergoing a digital transformation, and "the future of business is digital transaction management," said Tom Gonser, DocuSign's Founder and Chief Strategy Officer, in his keynote speech.
Digital transaction management (DTM) is a new category of cloud-based technology that is "designed to digitally manage document-based transactions," according to DocuSign. DTM specializes in the electronic signature component of document-driven processes and when combined with enterprise content management, government organizations can securely manage the entire lifecycle of a digital document from creation through archival. In government, these digital transactions can include processes such as permitting and signing up to receive government services.
The Mobile Workforce
There are now more mobile devices on earth than there are people. But what does that mean for the government workforce?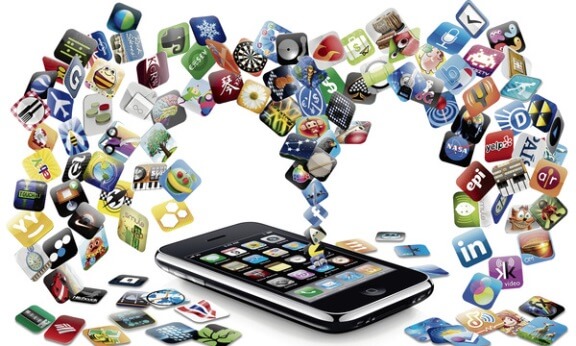 Many government jobs are mobile, and governments now have the opportunity to leverage mobility, rather than be held back by it. Mobile workers such as site inspectors, case workers and law enforcement officers are looking to complete their work while on the go. Other government employees are looking to keep business moving while they're traveling or working from home. There's no longer a need to wait for someone to return to the office to gather approvals or complete a process. These mobile transactions are called "micro-moments," and the opportunity to capture micro-moments—and the associated mobile data (such as geotagging)—while away from the desk has huge impacts on business continuity and intelligence.
At Momentum, a panel of experts discussed hurdles and opportunities related to mobility. One challenge they explored was "app gap." As governments attempt to capture processes via mobile applications, the breadth of enterprise activity to be covered can be difficult to capture in one app. Moving forward organizations are going to need to start developing applications with common mobile processes, and expand them strategically to cover enterprise-wide needs.
Enhanced Service Delivery
One of the key drivers of the current digital transformation is an expectation of digital interaction from both internal and external stakeholders. After banking online, ordering food online and even dating online, the general public expects that services are just a click away—and in fact, many get upset when they are not available via the Internet.
While customer loyalty and satisfaction takes a different flavor in government, the notion of excellent customer service is still relevant. Among the public, there can be stereotypes of governments being bureaucratic and slow to change, thus providing inefficient and frustrating services. By making their services digital and easy, government organizations are better able to meet the needs—and expectations—of citizens, which ultimately makes citizen-to-government collaboration easier.
Want to learn more about how state and local governments can benefit from deploying process automation solutuons, and advocate for their funding? Read the industry brief: The Future of Workflow Automation in State and Local Government".