4 Questions about Empower with Amanda Flores
If you're attending your first Empower conference, the hundreds of courses and attendees can seem intimidating. But for every lab and session, there is a Laserfiche user, employee or resource that will help you feel like a conference pro. Amanda Flores, Sales Account Administrator at Circor International, was a first-time conference attendee. Here's an overview of her experience at Empower as a new attendee.
What was most memorable about Empower?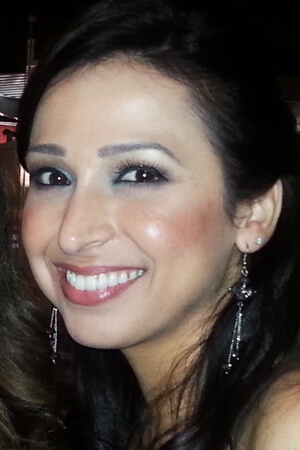 I was lucky enough to represent my company at the conference, as I was involved in one of Circor's first business process workflows. I really liked the way the courses were set up; for example, I didn't realize how in-depth they would be in sharing other companies' stories. It was comforting to learn how other companies experienced their implementations as Circor was getting ready for its own.
What tips and tricks did you learn at Empower that you were able to implement? How did they impact your job or organization?
I learned about list fields at the conference, and now my department loves using list fields to guide users to what they want. It really helped because people were typing customer names with different spellings, and it made redundant versions of our customer profiles. List fields got rid of that problem.
What was your favorite class and why?
Best Practices for Managing Implementation, taught by Jonathan Powers. It related to my role with Laserfiche the most and it talked a lot about what Laserfiche did to help us implement our first automated procedure, which is called New Product Introduction. Basically, there are about 12 gates of design and qualification that every new part or product must pass through. Laserfiche helps us literally see every product that's in the works. Before, we had to search people's desks for the information we wanted. Now that the process is in the Laserfiche repository it's visible, uses electronic signatures and holds people accountable.
If you were talking to someone in your role at another organization, what piece of advice would you give them for taking advantage of the conference?
At the Info Center, I learned about online networking and support, which I thought was really helpful for after the conference. I also took some classes that were more technical than I needed, but they gave me a sense of what I was trying to accomplish.
Empower was a great experience. It gave me the confidence to act as a Laserfiche representative within my company. In fact, Circor is currently expanding Laserfiche across the sales department to become more paperless. I'm in the middle of developing a repository for sales purchase orders and all the communication that goes with it.