4 Reasons to Stay on Your Document Controller's Good Side
Let's be clear: you need document controllers a lot more than they need you. Document controllers are found in many industries and, as their title suggests, they manage all important documents for a particular project or for the entire organization. So when you need to reference super-specific documents that will make you look like a rock star at work, you only need to turn to a document controller.
1. You need information? They have it.
One of the biggest things that can mess up your groove is not having the information you need to do your job. Need to reference information on a specific document? The document controller can deliver. Even if your organization doesn't have that particular document, it's the document controller's job to track it down, which leads us to…
2. They are the document-liaison of a project or organization.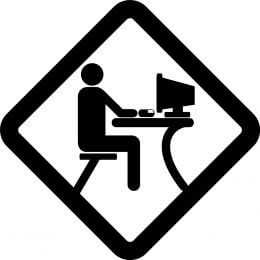 All documents go through the document controller, especially when it's a single project that involves multiple entities. For example, a home renovation project could involve a construction firm, contractors, homeowner and city council. The document controller will be the point person when it comes to handling documents like blueprints, building permits, contracts, invoices and purchase orders. With each of the entities focused on their individual role and dozens of documents flying back and forth, it's up to the document controller to keep everything in order. This leads us to…
3. They are organized.
More often than not, document controllers are key influencers of how an organization's file or document repository is structured. Essentially, this means they know where things are because they put them there. But just because document controllers help organize the repository, that doesn't mean they are just haphazardly file things away in a system only he can navigate. They put thoughtful care into how information is archived or retrieved, which leads us to…
4. They can be trained specifically for document management.
While there's no required certification or license needed to become a document controller, there is training specific to the role. Many manufacturing and service industries voluntarily train document controllers to follow a series of standards set by the International Organization for Standardization (ISO). ISO 9001:2008 in particular requires organizations to: document any procedures required for their effective operation; and issue and communicate a documented quality policy, a Quality Manual and numerous other records, as specified throughout the standard.
Keeping track of hundreds, thousands or even hundreds of thousands of documents is no small task. Now imagine having to find your own information yourself. Aren't you glad you have someone doing that for you?
Catch a glimpse of what a document controller needs to be aware of by getting your free copy of, "The Ultimate Guide to Records Management."