4 Signs Your ECM Repository Needs Spring Cleaning
Spring is officially here and it's time to perform a thorough cleaning of your house. But why stop there? Just like your house needs regular washing and dusting, your enterprise content management (ECM) repository also needs to be spruced up occasionally. Here are four indications that your ECM repository needs some TLC.
1. Documents Aren't Where You Expect Them to Be
You're looking for an invoice related to a purchase order for computer software. It should be in a folder corresponding to the vendor name, but the invoice isn't there. You eventually find the invoice in another folder, where someone saved it thinking it was another document type.
In order to make sure that documents are stored in appropriate folders, you can use a workflow to move content to the right locations based on metadata or document type.
2. Your Search Brings Up Too Many Results or No Results
Frustrated with browsing, you decide to perform a search . . . which turns up pages and pages of results. After looking through the documents returned in the first page, you give up. You try to narrow down your search . . . and this time your search returns zero results.
To optimize your searches, clean up your metadata. Metadata that is incomplete or incorrect makes it very difficult to find exactly what you're looking for. A batch processing tool can pull metadata information directly from a database or from the actual document, ensuring complete and accurate metadata each time.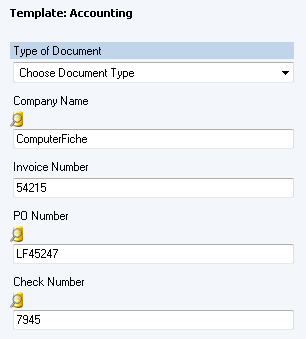 3. You Have More than One Copy of the Same Document
Some of your search results return what looks like more than one copy of the same document. How do you know which is the correct or most recent version?
To prevent this problem, be sure to implement versioning on all documents. That way, users will be forced to save a new version of the document instead of a new copy each time they make changes. As opposed in having two separate documents, documents with versioning enabled have all of the versions saved in the same document, and users can switch between versions if needed.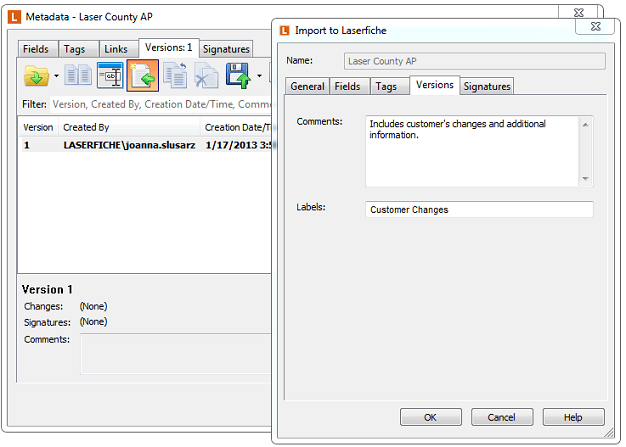 4. You Can't Tell What a Document Is Until You Open It
Many of the documents returned in your search have very generic names. You have to open each document to find what it contains, making finding what you're looking for time consuming. For example, the document could just have the organization in the name, but with many different documents relating to the same organization, it is hard to tell which one is an invoice without opening the document first.
Fix this problem by running a workflow that renames your documents and folders to follow a standardized naming convention, such as vendor name – invoice number – date.
As you can tell, automation makes spring cleaning your repository much easier! Download your free guide to diagramming business processes to learn more about the first step in automating any process.