5 Ways Contract Management Software Improves Operations
Contract management software can streamline what can be a paperwork- and time-intensive process due to excessive contract lengths, revisions and approval steps. In addition, most contracts need to be easily accessible for reference until they expire or are renewed. Here are five reasons why contract management software can improve operations across the enterprise.
1. Decreased costs
Storing contracts electronically reduces physical storage, printing and transportation costs. Contract management software lets you share contracts by email, securely or through an online web portal — eliminating the need to ship huge packets of paper. Digital signature functionality embedded in contract management software can in many cases eliminate printing completely.
For example, Arquivo Digital manages contracts for vehicle financing in Brazil. By automating contract management, contracts can be scanned in at any location — remote or otherwise — and accessed immediately through an online portal.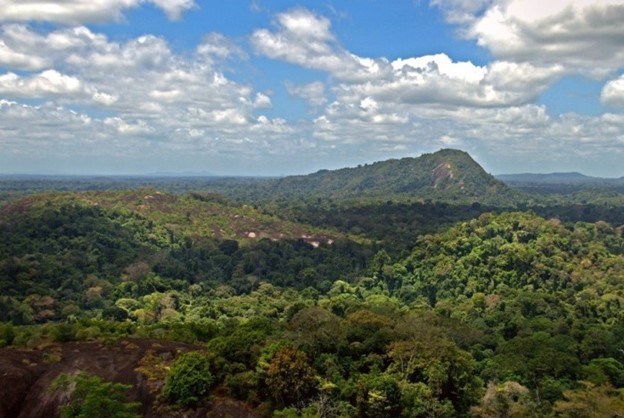 Enterprise content management
systems can make contracts accessible even from the most remote of locations.
2. Central control
Contract management software makes it possible to store all versions of the same contract in one document, ensuring that the newest version is always the one being accessed and revised. Different levels of contract access can be granted to different individuals. For example, the legal counsel could be granted access to edit the contracts while the records manager is only be able to read the content.
In the case of New Caney Independent School District, implementing an ECM system assisted it in meeting compliance standards, and gave teachers and administrators access to needed records from anywhere.
3. Improved accountability
Storing electronic contracts in a repository with contract management software makes them accessible in the field from computers or mobile devices. Making contracts so easily accessible leads to improved accountability over contract changes and approvals since they can be viewed at any time.
For example, when Mille Lacs Corporate Ventures began moving its ECM system to the cloud, contract management was one of its top concerns. According to Andrew McElrath, strategic project manager, before Mille Lacs Corporate Ventures implemented its system, "contracts were impossible to get a status on because the process varied from person to person, which created bottlenecks and lost information." Once MLCV implemented ECM, the system "introduced uniformity and a clear line of authority, which ultimately expedited the entire process from weeks to just hours."
4. Increased productivity
Reviewing and approving electronic contracts with contract management software is faster and easier than the unwieldy (and sometimes unorderly) stacks of paper of years past. Today, stakeholders can review and sign contracts from a mobile device. As features such as digital signatures allow most types of contracts to be handled electronically end-to-end, productivity can soar with the saved time for not having to handle paper.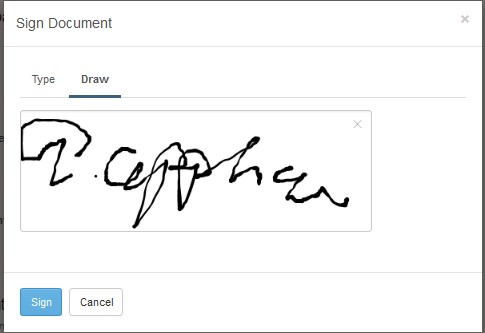 Digitized contracts can be signed electronically.
For example, automating contract management helped the Texas A&M Health Science Center decrease processing time from six to eight weeks to one to two weeks per contract. Once scanned into the ECM repository, contracts are automatically assigned to staff members according to contract type and routed to various parties for simultaneous review, eliminating bottlenecks.
5. Simplified records management
Contract management software simplifies records management in multiple ways. Records managers can be automatically notified when a contract is close to expiration, so that they can earmark it for renewal or automatic archival.
Keeping contracts in an electronic repository also simplifies compliance with records management regulations, as appropriate retention can be applied automatically. The Town of Okotoks, AB juggles different regulations for its contracts and facilities across 20 departmental locations. Storing contracts in an electronic repository allows their team to track and store contracts and other documents in compliance with these regulations while still giving employees and the public access to important documents and records.
Interested in learning more about how contract management software can improve operations across the enterprise? Download this free guide to get started today.