5 Ways ECM Systems Help Procurement
Procurement involves multiple people accessing, reviewing and approving paperwork. A single purchase can involve several players—from bidders to contract negotiators—and must often adhere to a complex series of procedures and requirements.
Here are five key ways an enterprise content management (ECM) system can simplify this time-intensive process.
1. Information Capture
Before an organization can procure goods or services, it must first collect a great deal of information about different vendors and their offers. Electronic forms can be used to gather this information from government entities, vendors and customers, reducing the need for printing and paper storage.
Data from these forms is automatically extracted to expedite document routing and filing. Users can upload photos taken from mobile devices and store them alongside the form in a central location, making it easy for authorized staff members to quickly find all the information they need.
For example, San Bernardino Associated Governments uses an electronic procurement request form that must be filled out in order to procure a service such as construction management. Supplemental documents are attached to the form and everything is saved in the appropriate place in the ECM repository.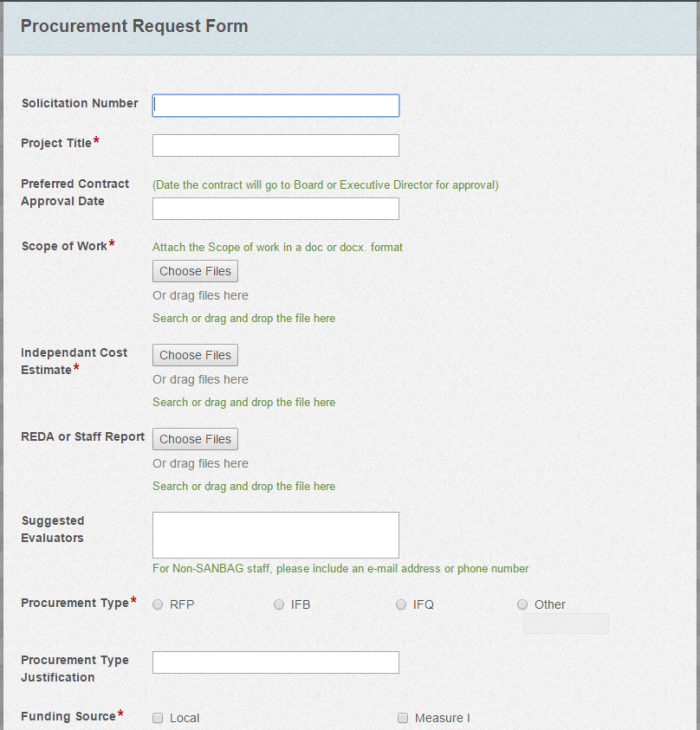 2. Administrative Control
An ECM system allows every version of a procurement document or contract to be stored in one location. User activity is tracked on every file and security is established so only authorized parties can see the documents.
For example, the Texas A&M University Health Science Center stores all of its contracts in a centralized repository, where only users can only view the contracts they are authorized to see—improving security and oversight. The Health Science Center's management team no longer has to worry that unauthorized staff or visitors will gain access to confidential data and documents in unlocked filing cabinets.
3. Process Automation
The workflow component of an ECM system can automatically route files into appropriate folders and notify appropriate individuals by email when a document needs their attention.
For example, the Ada County Highway District automated the entire bid procurement process with a digital workflow solution. Bid packets are imported into the repository and supervisors are automatically notified when they have to perform a review—accelerating processing and increasing accountability.
4. Collaboration
With an ECM system, multiple stakeholders can simultaneously view and edit procurement-related documents. Files can be accessed from a desktop or mobile device for flexible collaboration.
For example, employees at Mark Anthony Group can review documents such as invoices on their mobile devices, ensuring that the process does not stall when someone is out of the office.
5. Records Management
An ECM system can also automate records management, making it easier to adhere to payment terms and conditions. According to Don Barwick, HUB & Procurement Manager for the Texas A&M University System, "The quicker we can get the information filed and checked, the quicker we can get the vendors paid and not be charged late penalties."
In addition, records can be automatically archived as non-editable files once they've reached their cut-off date and record retention schedules are assigned automatically based on the record type. Such electronic records are much faster to find during a vendor protest or public records request.
For example, the City of Mount Pearl manages all of its records with an ECM solution. Retention is automatically applied to all records that reach their cut-off event.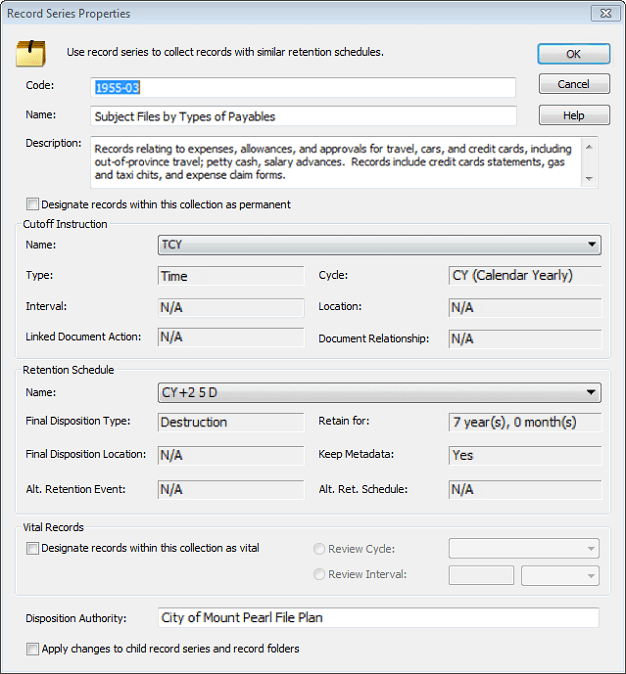 Learn more about how ECM can shorten your procurement cycle by downloading our free ebook, "How Government Agencies Can Digitize Procurement."