Document Management ROI You Can Actually See
Before you embark on an in-depth ROI calculation, it is useful to see what other companies have accomplished. While statements like "30% improvement in responsiveness" or "peace of mind" can provide great clues of potential gains, they don't provide a very concrete picture.
When Canadian Seed Growers' Association (CSGA) invested in Laserfiche document management, it wanted to be able to show its before-and-after story in a tangible way.
Each year, CSGA processes 16,000 to 18,000 fields (approximately 1.2 million acres) to certify seed crops of 2,000 different varieties and more than 50 different species. Inspecting all these crops during a four month window results in thousands of incoming forms and documents from over 200 inspectors across the county—an intensely paper-heavy process.
When CSGA transitioned to Laserfiche, it removed staples from over 150,000 documents so it could scan the paperwork into Laserfiche for processing and archiving.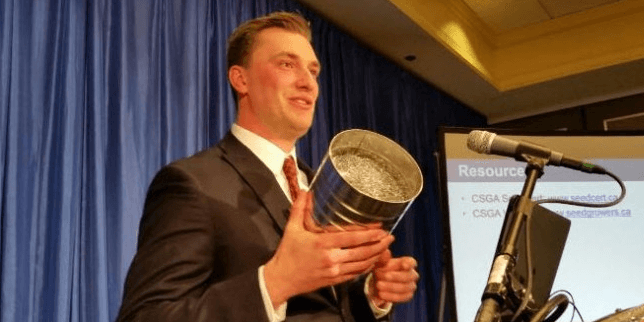 Those 56,000 staples represent the "sweat equity"—or the amount of employee effort required to do the job—before Laserfiche:
300 man-hours spent mailing forms.
More than three weeks' worth of transit and processing time per application.
Significant postage costs to mail forms to inspectors.
The next year, CSGA didn't have to worry about removing staples, because 90% of all incoming "paperwork" was digitally completed and submitted through electronic forms.
CSGA's ROI isn't just a statement you have to accept at face value. This ROI is real, and the collection of staples at the office is a constant reminder of how far the organization has come.
To understand the ROI your organization could realize as a result of implementing document management software, create your own cost-benefit analysis. You can also watch CSGA explain its transition from paper-based processes to a fully mobile, online document management system that can be used by internal staff, private seed inspectors and local seed growers.
While showing ROI is important, it's just one step in the complex process for getting new software initiatives approved. For more insights and ways to justify the acquisition of a document management platform for your organization, check out the Document Management Software Justification Kit.