Ensuring Business Continuity During the COVID-19 Crisis
It's been over a month since the initial stay-at-home orders were issued by the governors of California and New York. During its peak in the United States, over 95% of Americans were under some form of restriction to fight against the spread of the coronavirus. Undoubtedly, the scale and speed of the pandemic crisis has disrupted lives and organizations the world over, putting business continuity and crisis management plans to the ultimate test.
For many businesses, this was the first time initiating a work-from-home (WFH) policy, and it had to be done nearly overnight. Others were forced to shutter operations altogether.
In only three weeks, nearly 17 million Americans have filed for unemployment. As we continue to closely monitor the increase in infections and adjust to a new norm of uncertainty, having a sound business continuity strategy and building operational resiliency in an unpredictable future has never been more important.
What is Business Continuity?
Business continuity is the continuous and comprehensive planned response to and recovery from disruptions caused by disasters. According to the Disaster Recovery Institute (DRI), a business continuity plan includes "a collection of procedures and information that is developed, compiled, and maintained in readiness for use in an incident to enable an organization to continue to deliver its critical products and services at an acceptable predefined level".
Business continuity plans typically address an entity's ability to restore critical functions. These include serving customers, supporting employees and sustaining core functions, such as accounting, IT and technology support.
In 2012, International Organization for Standardization (ISO) published the ISO 22301, which recommends a set of international standards for implementing and maintaining effective business continuity plans, systems and processes. The standard aims to provide a governance structure for effective business continuity planning, resource planning and risk management.
Key Components of Business Continuity Management
There are numerous factors that could potentially disrupt business operations, from natural disasters such as floods, fires or tornadoes, to loss of lives, buildings or vendors, as well as cyber attacks and public health crises like the recent coronavirus pandemic. Effective business continuity management does not mean addressing each particular disaster, but to build the organization's resiliency while responding to unforeseeable events.
Laserfiche CIO and VP of Corporate Strategy, Thomas Phelps, who previously led engagements for Fortune 500 companies on IT transformation, security, internal audit and business continuity management at PwC, recommends businesses include these key components in their BCM strategy:
Business Continuity Governance and Policies
Risk Assessment and Business Impact Analysis (BIA)
Recovery Strategy Development
Disaster Recovery Plan (DRP)
Business Continuity Plan (BCP)
Crisis Management Plan (CMP)
Along with the appropriate governance and policies, having a detailed BIA to identify critical business functions, recovery time objectives, recovery point objectives and business impacts and risks is an important step. Phelps recommends organizations perform a BIA and update it annually or when there are material changes to the business.
"An up-to-date BIA is foundational to developing the right recovery strategy and plans to use in a disaster," said Phelps. While assessing risks, Phelps also reminds businesses to "account for the unavailability of key people performing critical functions—whether it's due to illness or vacations—and plan for the potential stress and trauma that could impact employees during a disaster". Here are 5 essential questions to ask while assessing business impact.
In response to the COVID-19 outbreak, Laserfiche moved from onsite to a work from home status for over 97% of its U.S. employees within just days before many states declared their own state of emergency. Phelps, who also serves as Laserfiche's Crisis Management Team leader, attributes this quick transition to Laserfiche's business continuity plan, strong executive support to quickly declare an emergency pandemic disaster, and a robust crisis communications plan.
"Our BCP was key to documenting critical business functions and recovery procedures," said Phelps. "We also had collaboration tools for communications, security technologies to enable remote work and phenomenal IT, HR and legal organizations that mobilized quickly to make rapid decisions with involvement from executive leadership."
The transition to a digital workplace has been seamless for Laserfiche employees, thanks to its very own innovative software that is utilized by its customers worldwide. Business requests and approvals are quickly reviewed and processed through Laserfiche e-forms and our workflow automation platform. Many new projects and initiatives were created and launched in record speed with collaboration tools.
"The dedication from the crisis management team is instrumental for the successful execution of our disaster recovery plan," said Chris Wacker, Laserfiche CEO.
The day before we implemented a formal work from home policy, the crisis management team had a town hall meeting to discuss details and ensure a swift transition. The team continues to maintain clear communication with staff, clients and partners through emails, newsletters, webinars and website updates.
Employees and partners are also encouraged to discuss concerns with their managers and raise questions directly to the crisis management team. "People are at the heart of our business, and the well-being of the community is the focal point of our communication plan," shares Wacker.
Business Continuity in Action
It was thanks to these communications that we learned about the many encouraging stories from organizations across industries on how they helped their staff and preserve daily business life.
Shufro Rose, a New York City based registered investment advisor with $1.5B assets under management (AUM), transitioned the entire office of 25 people to remote operations within 24 hours.
"We design our operations based on a digital-first philosophy," said Vib Arya, Chief Operating Officer of Shufro Rose. "All of our core operating processes are automated through Laserfiche workflow, including client onboarding, money movement transactions, and account maintenance activities."
This digital-first strategy has ensured that Shufro's advisors can securely access client information, service clients and get work done no matter where they are physically located. "And this naturally supports our business continuity planning," said Vib.
Collin County, TX, the 7th most-populous county in Texas, while facing the challenge of tracking increasing number of infected instances, developed a robust online COVID-19 case management system in just few days.
"Our healthcare personnel were using spreadsheets that were labor intensive and prone to errors," said Steve Ganey, Deputy CIO of Collin County. In collaboration with the records and applications teams, IT quickly designed and deployed a sophisticated digital case management system through Laserfiche Forms that merges multiple databases for accurate daily reporting. The solution also streamlines the case interview process for case managers and largely increases the county's ability to respond to public health needs.
"Laserfiche is a great product for quick roll outs in emergency situations to organize what would otherwise be a chaotic paper trail," said Steve.
Montgomery County Hospital District, TX, a local government agency responsible for indigent care, 9-1-1 EMS service, and public health for county residents, is using Laserfiche ECM for several COVID projects.
Internally, they use the eform to track employee temperature and symptoms, and ensure proper follow-ups should fever be detected. For the general public, MCHD created an online form to track several hundreds of confirmed cases. Patients can submit temperature and symptoms twice a day to MCHD for analysis.
"We were doing this by phone, and our epidemiology team is very happy to have the burden taken off them so that they can focus on caring for the patients," said Shawn Henners, Electronic Business Process Manager at MCHD.
Future Considerations
The COVID-19 pandemic has left a profound impact on the public health, social infrastructure and the global economy. It undoubtedly has shaken up many businesses' technology decisions and strategies for the foreseeable future. As uncertainty becomes the new norm, and changes are happening on all frontiers, adaptation becomes the necessity for survival.
These industry leaders have shown us how they have turned a crisis into opportunity and quickly transformed their organizations into sustainable operations.
That is a digital future worth looking forward to.
---
About the Author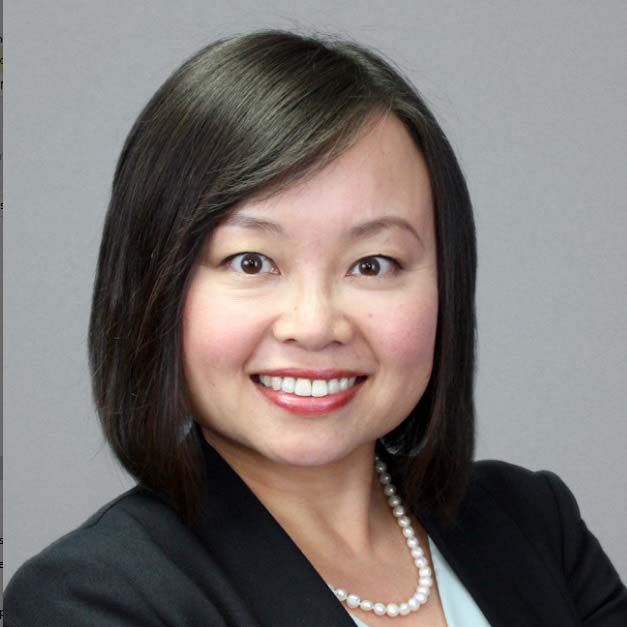 Linda Ding
Director of Strategic Marketing, Laserfiche
A leading voice on industry and technology trends in the education, financial services, government and manufacturing sectors, Linda leads Laserfiche's Industry Marketing Group, focused on unique industry use cases for cutting-edge technology.
To learn more about how to manage business operations in a crisis,
tune in to one of our business continuity webinars
, or read our
Ultimate Guide to Business Continuity
, which covers the basics of business continuity management so you can develop strategies to keep your business moving in any situation.