How 5 Companies Enhance Customer Service with Laserfiche
"I'm sorry, but we don't have a record of your payment."
That's what the customer service agent told me after I got a letter that claimed my payment had never been received. The organization (which I shall not name, but it's a big one) somehow lost my check of almost $500, and now I had to carry the burden of proof.
As my frustration peaked, I exclaimed, "This is unacceptable! Your organization needs Laserfiche!" (The agent showed no interest in my thoughtful, yet poorly delivered suggestion, proving once and for all that I should never work in sales).
This incident would have never occurred at an organization that uses Laserfiche. Even if only one in a thousand checks gets lost in a paper-based system, that one instance is enough to infuriate a customer and damage your reputation.
Customer-facing employees need the tools to deliver excellent service, not excuses. Below are five organizations from five major industries that use Laserfiche to provide superior service.
Government – Norfolk Department of Human Services (NDHS)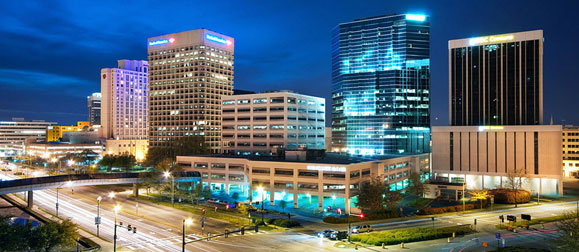 This department within the City of Norfolk, Virginia, handles several public assistance programs, including temporary assistance and food stamps. With over 1,500 active cases on file, NDHS used to require a turnaround time of four or five days to scan and process these case documents. The resulting backlog prevented timely assistance to disadvantaged families.
The department realized its inefficient case management process negatively impacted its citizen service. After consulting other departments within the City of Norfolk, NDHS turned to Laserfiche to alleviate its paper-burdened procedures.
After implementing Laserfiche, NDHS eliminated its backlog and reduced turnaround time to a single day.
Financial Services – T Bank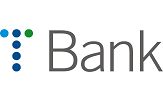 T Bank is headquartered in Dallas, Texas, but serves small businesses across America. As a result, the lending process for Small Business Administration (SBA) loans is primarily conducted online. T Bank acquired Laserfiche Rio to process these loan applications efficiently and securely—without complicating the customer experience.
Customers can submit SBA forms and attach relevant documents directly from T Bank's client portal using Laserfiche Forms. Once the form enters T Bank's system, Laserfiche automatically extracts the necessary information and notifies the bank employee that a new SBA loan must be processed.
This streamlined system allows T Bank to process more loans—and process them faster. Laserfiche has helped the bank provide quality service to its customers without sacrificing data security.
Higher Education – University of Oklahoma College of Arts & Sciences
The College of Arts & Sciences Academic Services Office maintains records for more than 7,000 active students across 28 departments. The office processes several requests, including changes of major, class withdrawals and changes of academic standing. Tech-savvy students expect rapid turnaround times, easy access to resources and informed advice from academic counselors.
The Academic Services Office fulfills student expectations with the help of Laserfiche:
Student documents are digitally stored and emailed so students can always expect accurate and timely responses.
Laserfiche automatically populates student information into request forms so that students don't have to fill out the same form fields with every request.
Laserfiche Mobile allows students to meet counselors out of office, review their academic contracts and even sign these contracts on an iPad.
Look behind the scenes at the University of Oklahoma's student service system.
Commercial – Steves and Sons

Steves and Sons, the nation's third largest door manufacturer, produces 3.5 million doors every year. Quality control is a top concern for the company, and every door must be visually inspected throughout the order process. To ensure production quality and customer satisfaction, Steves and Sons integrated Laserfiche into its manufacturing operations.
Now, when customers inquire about their orders, customer service agents can track the status of any door, view inspection photos and tell the customer when the order will be ready.
Steves and Sons is able to meticulously track its orders through Laserfiche, which has saved the company time and money while improving customer service and employee performance.
Healthcare – CareLink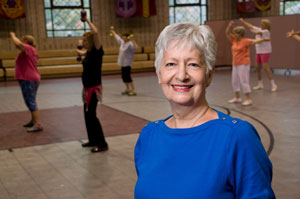 CareLink of Little Rock, Arkansas, is dedicated to connecting older people and their families with medical services, senior center programs and in-home care. With 19,000 clients, the nonprofit found it difficult to keep up with all the associated paperwork. The time employees spent on paper-based tasks reduced the amount of time they could spend with clients.
Adopting Laserfiche has transformed CareLink. Client charts are now electronic, giving onsite and field employees the same instant access to digital documents and reducing manual data entry and lost files.
With Laserfiche, CareLink staff is better equipped to help its clients find the resources they need to stay healthy and live longer.
Read more about CareLink's timely and efficient client service.
Want to learn more about paperless processes? Click on the banner below to get Document Management: The Buyer's Handbook.