How Loudoun County Integrated Laserfiche with Numerous Applications
Contributed by: Jakub Jedrzejczak, Enterprise Imaging Team Manager, Loudoun County, VA
http://laserfiche1.wistia.com/medias/d5xs4ypkmv?embedType=async&videoFoam=true&videoWidth=500
Laserfiche is integrated with 19 different systems at Loudoun County, VA —both large and small. Here are a few of our different integrations.
Laserfiche Fax Solution
The Family Service department provides services such as food stamps to eligible people in the county. In order to be eligible for services, citizens must provide proof to the city, which in turn faxes it to the county. This is equivalent to some 200 pieces of paper faxed every day.
In order to eliminate all the paper faxes, we integrated Laserfiche with Autostore.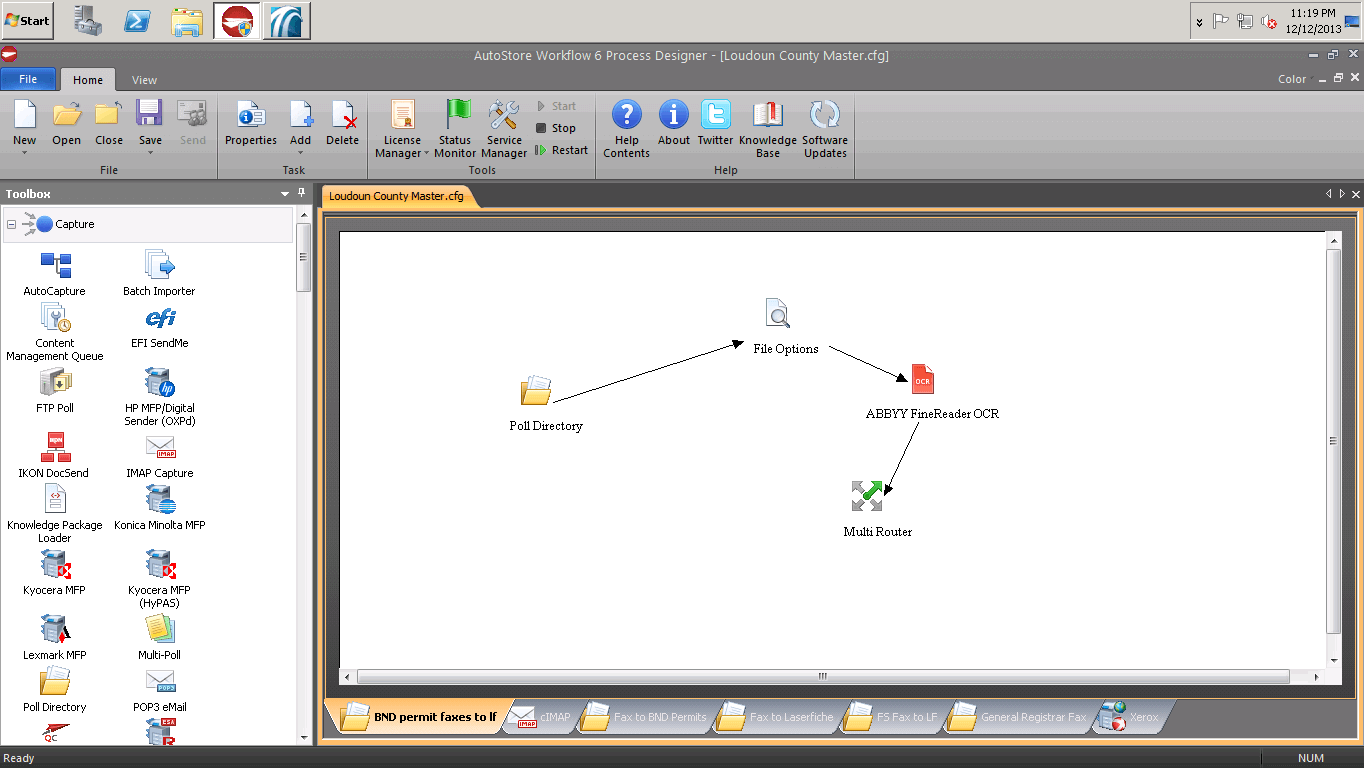 Fax forwarding on several fax machine models places faxed documents in a network folder. The poll directory component grabs the files from this network directory and saves them in a special folder in Laserfiche. From there, an administrative assistant distributes them to various individuals based on the case number.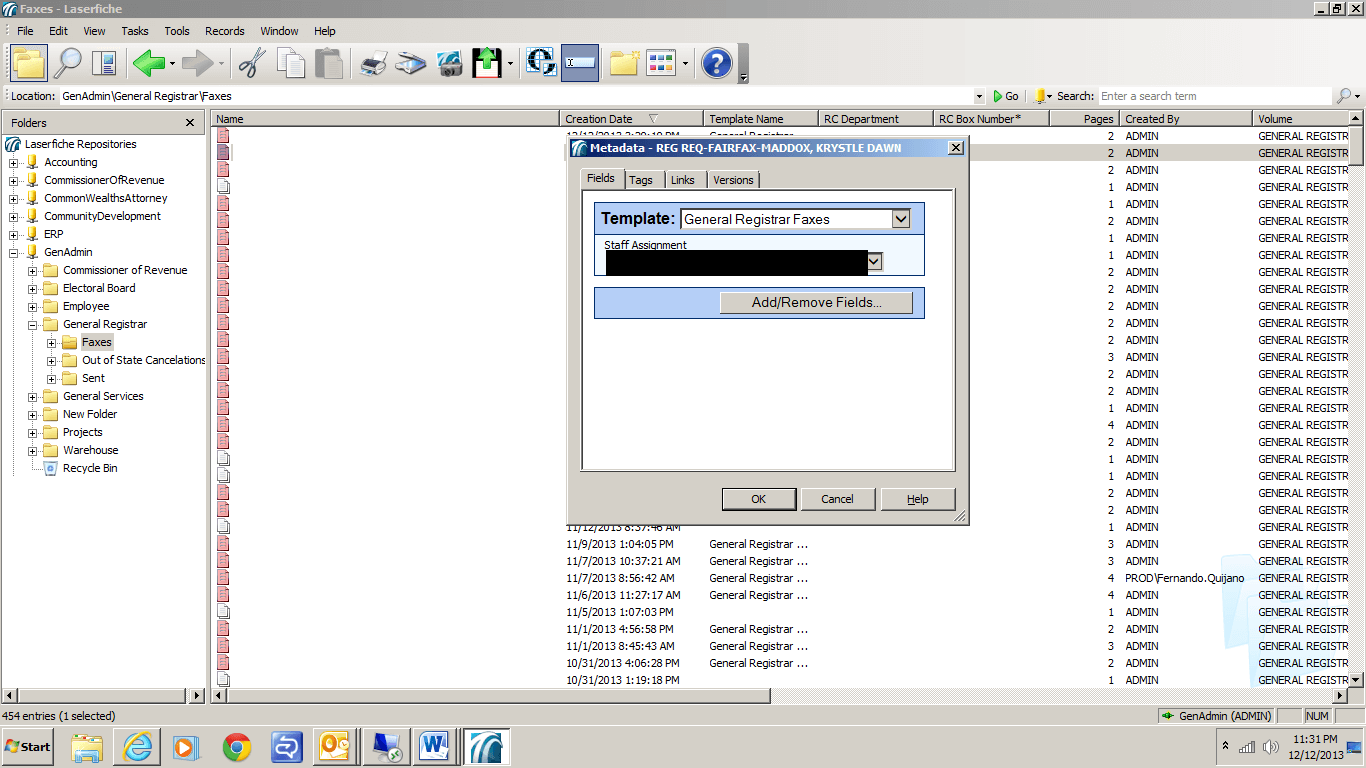 IMAP Capture
The Commissioner of Revenue gets thousands of emails from county citizens. Some of these are standard emails with attachments generated from the tax web forms.
The department was using email forwarding and rules within Microsoft Outlook to distribute these emails. Such mechanisms work fine for five emails but not for 30,000 emails.
IMAP Capture is a capture component that is capable of retrieving email messages from a mail server that supports IMAP protocol. The component can work with several mail accounts. It sends emails and their attachments directly to Laserfiche along with metadata.
Emails that are sent to the Commissioner of Revenue and have the word "Tax" in the subject are automatically saved in the Commissioner of Revenue folder in the Laserfiche repository along with the attachment.
Tyler CAMA
Using the Laserfiche SDK, we were able to tightly integrate with our Commissioner of Revenue – Real Estate application. The screenshots below show documents from Laserfiche for that particular parcel along with metadata in the columns. Clicking the upload button lets users send documents directly to Laserfiche. Documents and Laserfiche tabs on the left enable users to interact with Laserfiche.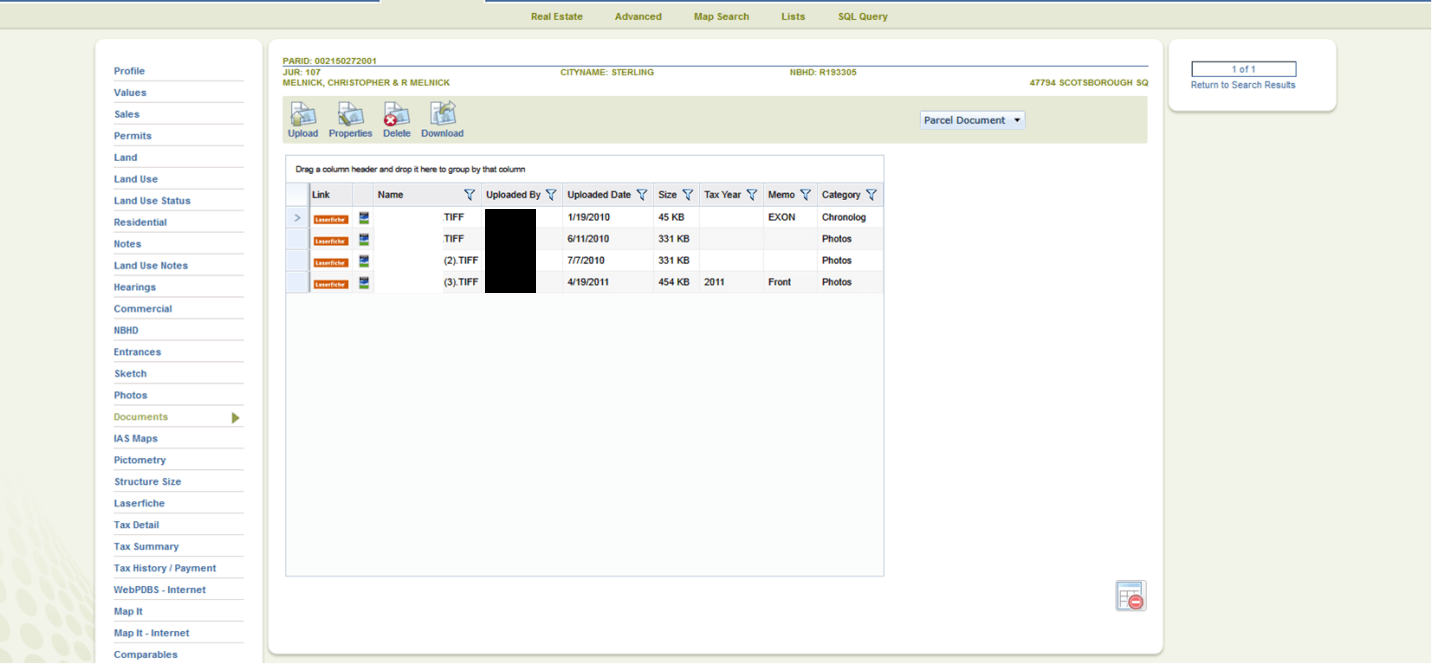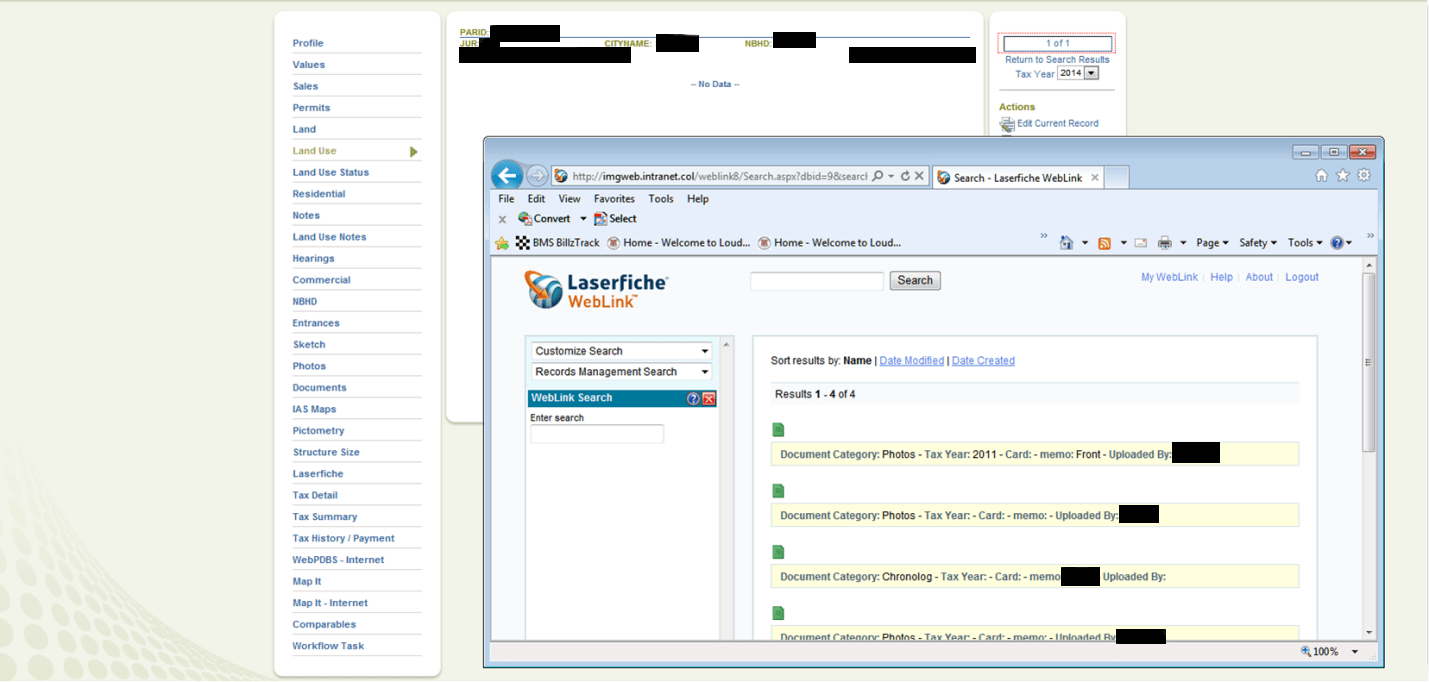 Benefits of Laserfiche
Integrating Laserfiche with multiple applications has resulted in the following benefits for Loudoun County:
Several business processes, such as processing faxes, have become completely paperless.
Documents can be retrieved quickly. For example, an employee can perform a search by Case ID to pull up all related case documents immediately.
Processes have become much more efficient. For example, employees no longer need to sort through hundreds of emails as they are automatically sorted and saved in Laserfiche.