How Meade County Rural Electric Co-Op Uses Laserfiche Connector to Streamline Service Orders
Laserfiche Solution Contributed By: Glenn Williams, Data Systems Administrator, Meade County Rural Electric Co-Op
Meade County Rural Electric Co-Op (RECC) provides electricity to more than 29,000 homes, farms, businesses and industries in five Kentucky counties. Here is how the organization uses Laserfiche Connector to integrate the UtilityPOWERnet (UPN) billing application with Laserfiche to fill out service orders.
Fill out service orders with data from UPN
Most day-to-day operations revolve around fulfilling service orders. Whenever service needs to be connected or disconnected, or there are maintenance issues, UPN generates a service order.
Staff imports most of these service orders into Laserfiche with Laserfiche Quick Fields. The paper orders are physically scanned and the rest are captured from a bulk PDF file created by UPN from the mobile service order system. From there, a workflow picked up the new orders and completed the remainder of the metadata via a query of the UPN Oracle tables.
However, this process did not take into account automatic meter readings (AMRs). Since there is no site visit required in this process, UPN would not produce a printed or electronic service order to scan.
To get around this loophole, billing staff would verify the reading in the AMR system, enter it into UPN and then print the UPN screen with Laserfiche Snapshot into the repository. This took five to 10 minutes per AMR readout. With 20 or more readouts performed a day per office location, this was time-intensive and tedious process.
Meade County RECC used Laserfiche Connector and Laserfiche Forms to solve this problem.
First, a blank PDF form template of the service order was created by deleting the field values of an existing service order.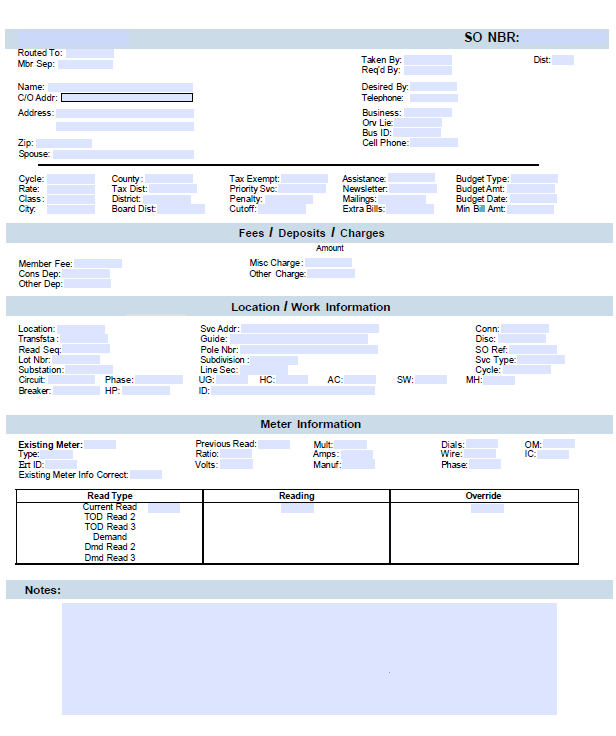 Then, Meade County RECC created a Laserfiche Connector profile to extract the data from the UPN service order screen. This profile populates 51 of the 89 individual fields on the service order template.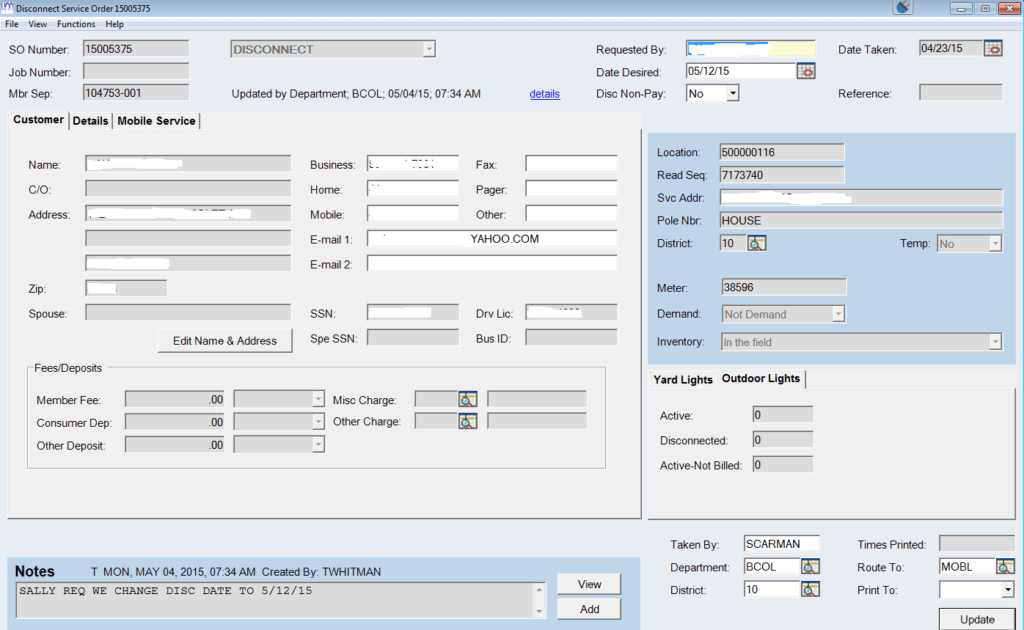 A Laserfiche form is used to pass this data from Laserfiche Connector to Laserfiche Workflow, which populates the PDF.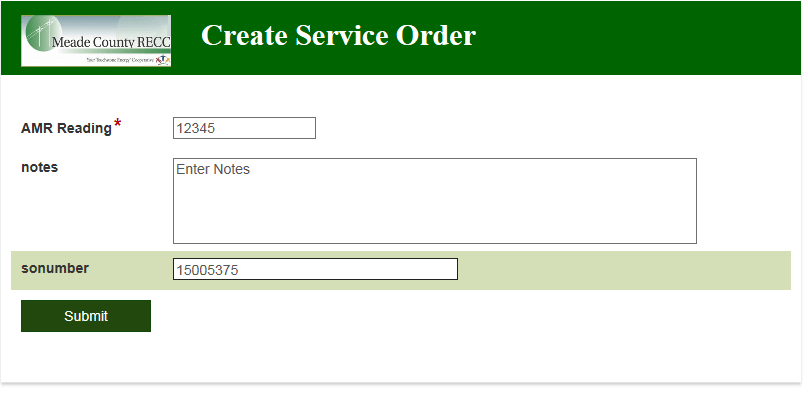 Once the Laserfiche Connector profile is run, the Laserfiche form opens. Most of the fields are hidden, except for the three AMR reading fields that are verified by the billing employee.
Once the form is submitted, Laserfiche Workflow populates the Service Order PDF with the data extracted from UPN and the new data entered by the billing employee. Laserfiche Workflow uses this data to perform lookups into the UPN database to populate the remaining fields.
The workflow then renames the service order and routes it to the proper folder in the Laserfiche repository.

The end result is a completed service order that appears no different than one produced by UPN.
Benefits of Laserfiche
Implementing Laserfiche at Meade County RECC has resulted in the following benefits:
It takes less than thirty seconds to fill out a service order, as opposed to 5-10 minutes. This equates to a time savings of 2.5 hours a day.
Employees are able to do most of their work within UPN instead of having to switch between multiple software applications and windows, improving efficiency and productivity.
Learn how Laserfiche can integrate with your line of business application. Get a free demo.