How Mercyhurst University Improved Advancement with Laserfiche
Contributed by: Jeanette Britt, CIO, Mercyhurst University
As a non-profit university, Mercyhurst University relies on donations to function. Here is how Laserfiche helps the advancement department process more than 7,000 donations annually.
Laserfiche Quick Fields
Every gift comes with pages of related documentation including checks, letters of donor intent and pledge forms. For each gift we receive, we mail the donor a special tax receipt/thank you letter generated from our Ellucian Colleague Advancement system.
All of these documents, including the tax receipt/thank you letter, are scanned into Laserfiche with Laserfiche Quick Fields. Laserfiche Quick Fields pulls data from the letter to populate the metadata using Zone OCR.
Here is what this Laserfiche Quick Fields session looks like: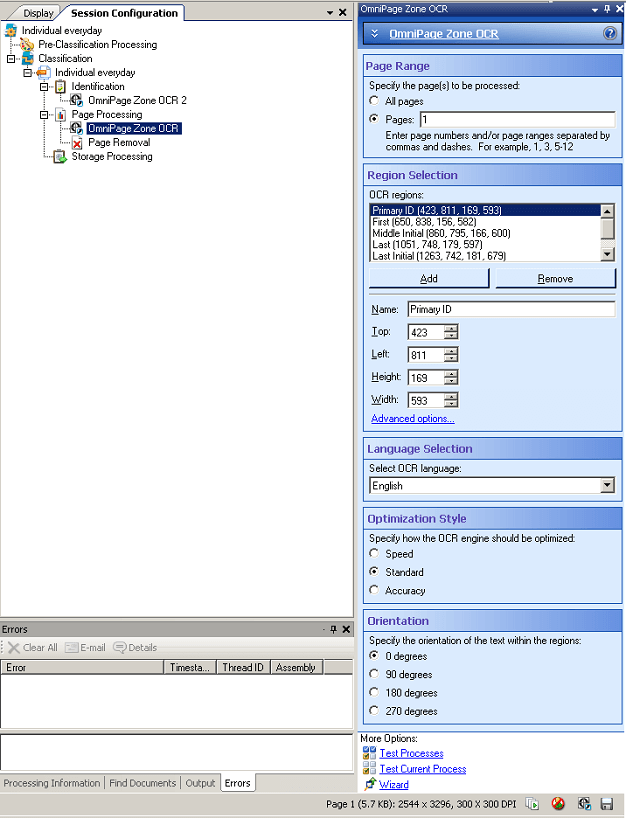 Once the documents are scanned, they are sent directly to the donor's folder in Laserfiche, where they are stored indefinitely. Mercyhurst assumes that once people become donors, they will remain donors for life, so these files are never deleted.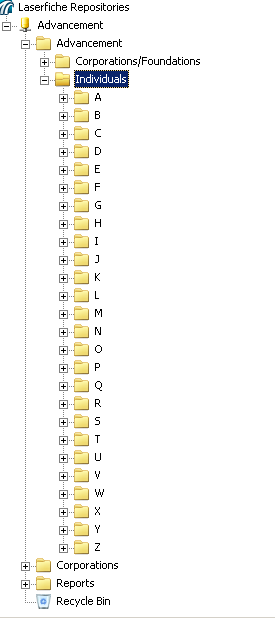 Besides the documents described above, other information stored in donor files may include a press release written announcing the donation and handwritten notes. Those are also scanned directly into Laserfiche with Laserfiche Quick Fields as they arrive in the department. A work-study student prints a coversheet with the donor name and ID and appends it to the documents before scanning. This coversheet ensures that the correct information is pulled into the metadata and the supplemental documents get saved in the correct donor folder.
Here is what a sample cover sheet looks like: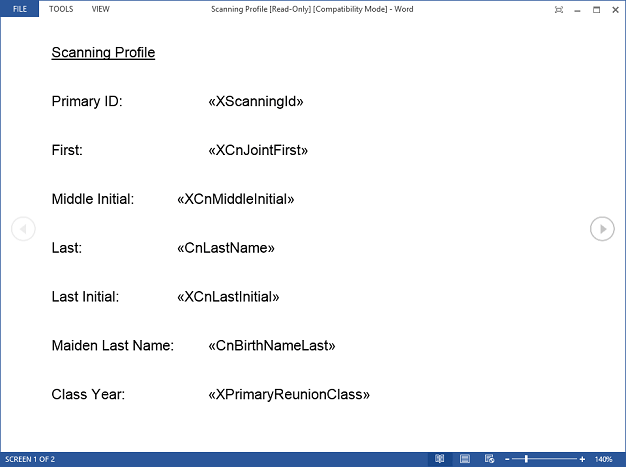 Benefits of Laserfiche
Implementing Laserfiche in the advancement office has resulted in the following benefits for the university:
Employees can now perform searches by donor name to find connections between various donors. For example, a particular donor's name may be found in a newspaper article, filed in a different folder, about another donor. These connections among donors can help advancement employees solicit more donations.
A room that used to contain 40,000 paper files was converted into an office for a new employee.
Advancement employees who are often on the road can simply log into Laserfiche on their laptops and view donor files wherever they are.