How Oklahoma Christian University Automated Student Services with Laserfiche
Laserfiche Solution Contributed By: John Hermes, Vice President for Information Technology / CTO, Oklahoma Christian University
Oklahoma Christian University (OC) serves 2,500 students and offers 60 majors and 30 additional areas of study. Here is how OC integrated Laserfiche with the Ellucian Colleague student information system to take student services paperless.
Electronic Forms
Embedded electronic forms are available on the online student portal.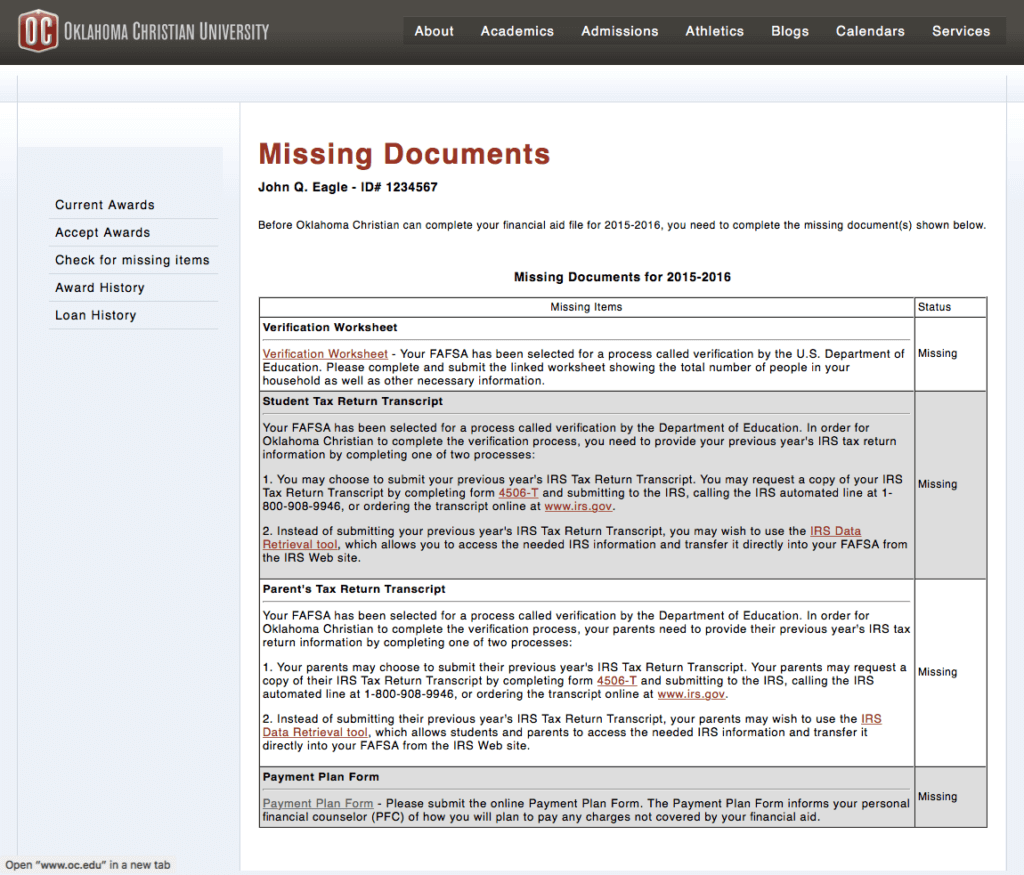 The student clicks on the appropriate form and fills it out online.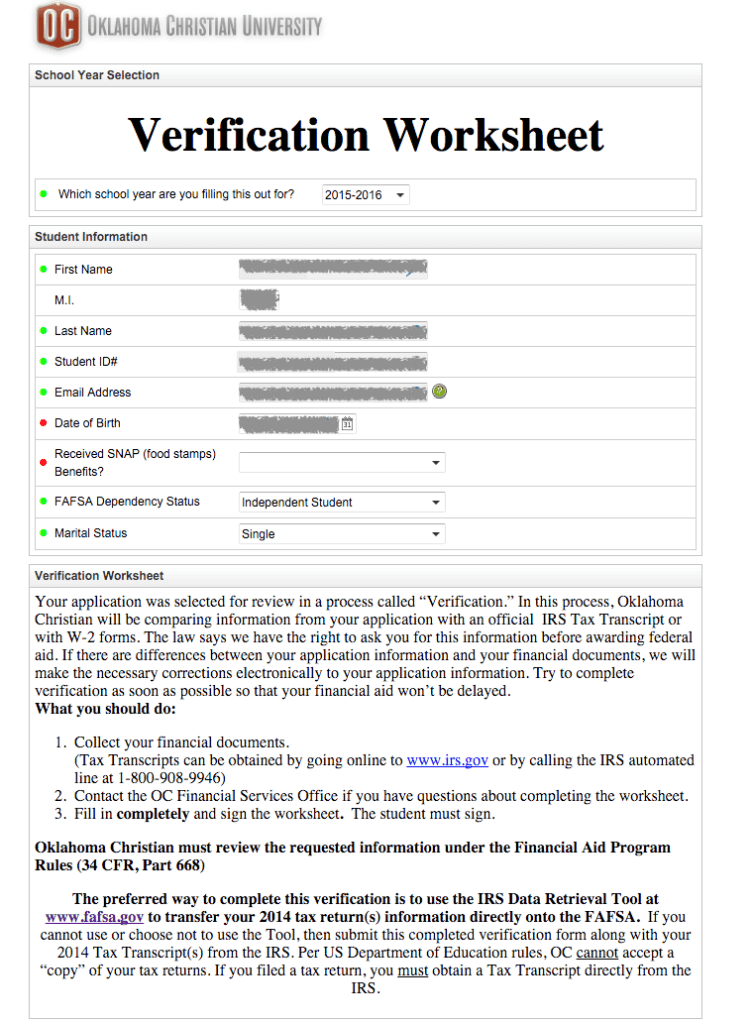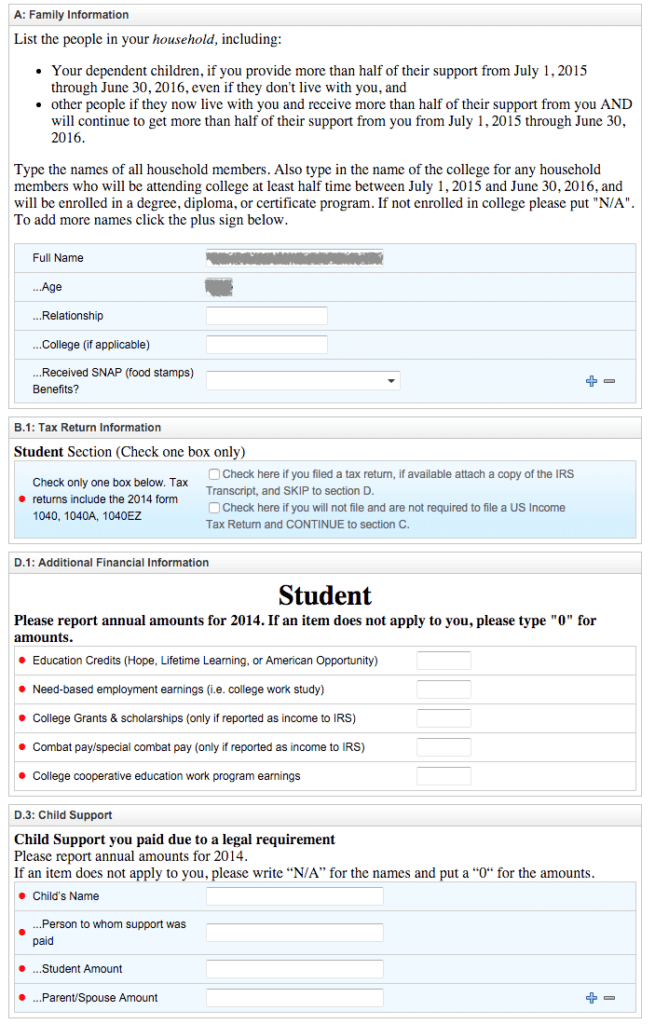 Once a form is submitted online, it is saved to the Laserfiche repository. Laserfiche Workflow updates the communication code in Colleague, signifying that the form has been submitted. A communication code is assigned to every form or letter in order to identify them in Colleague.
The communication code also changes the status on the student's online checklist from "Missing" to "Pending Review" and then finally "Accepted".
Once the communication code is updated, Colleague sends a confirmation email to the student. Another email is sent to the staff members responsible for reviewing the form.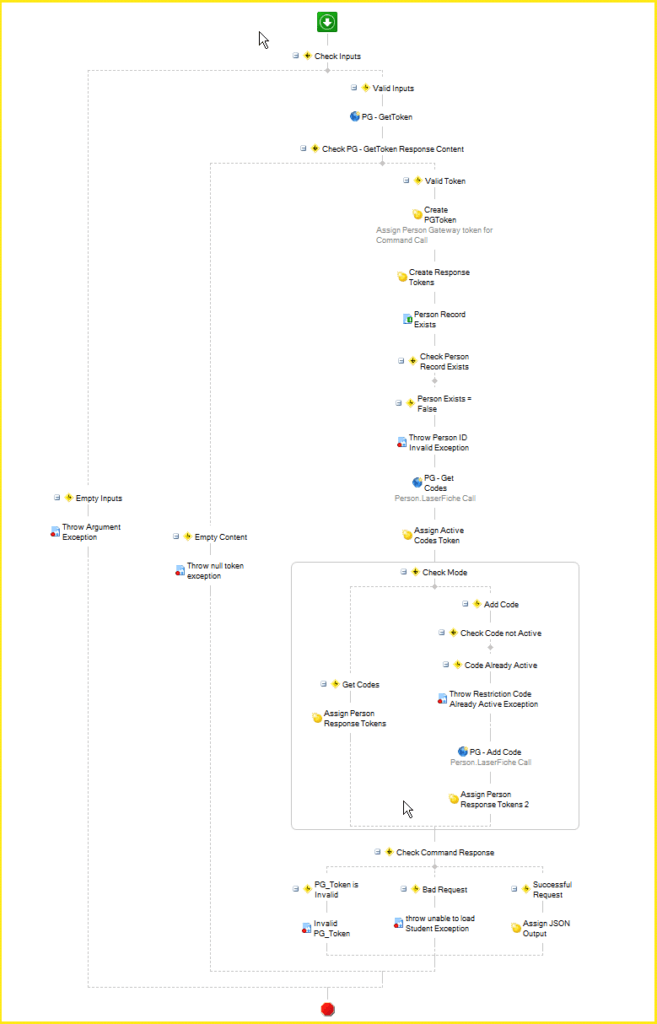 Laserfiche Workflow routes the form to the To Be Reviewed folder, where it stays during the review process.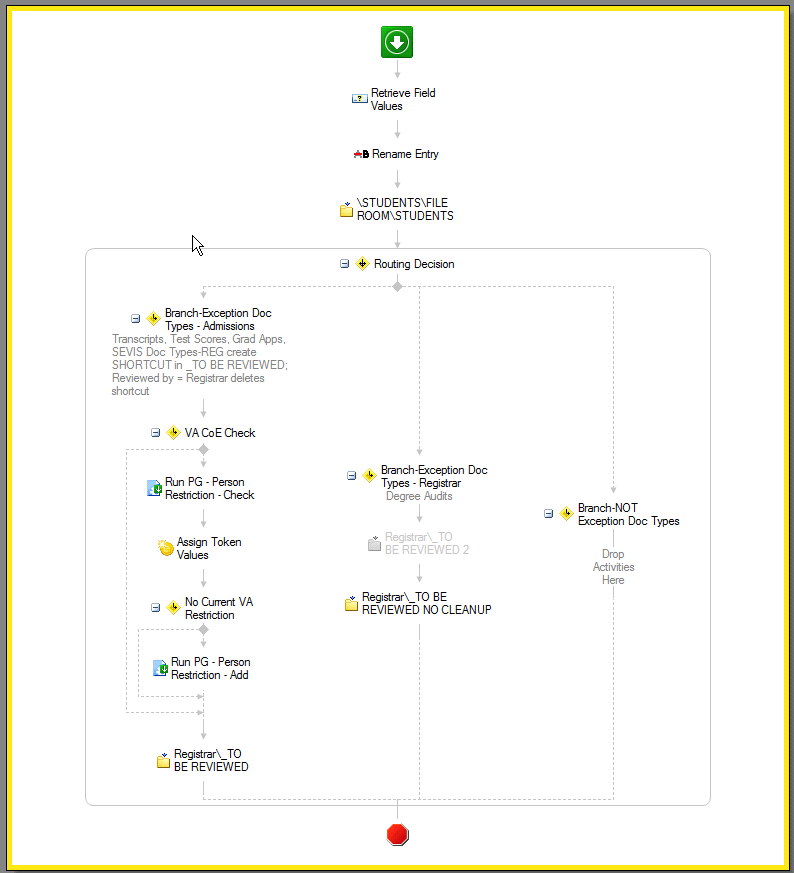 The reviewer reviews the document in Laserfiche and annotates it by highlighting key areas and adding sticky notes to indicate the items that are checked. The reviewer then signifies that review is complete by updating the metadata value accordingly. Depending on the form, it may be sent to other people for review.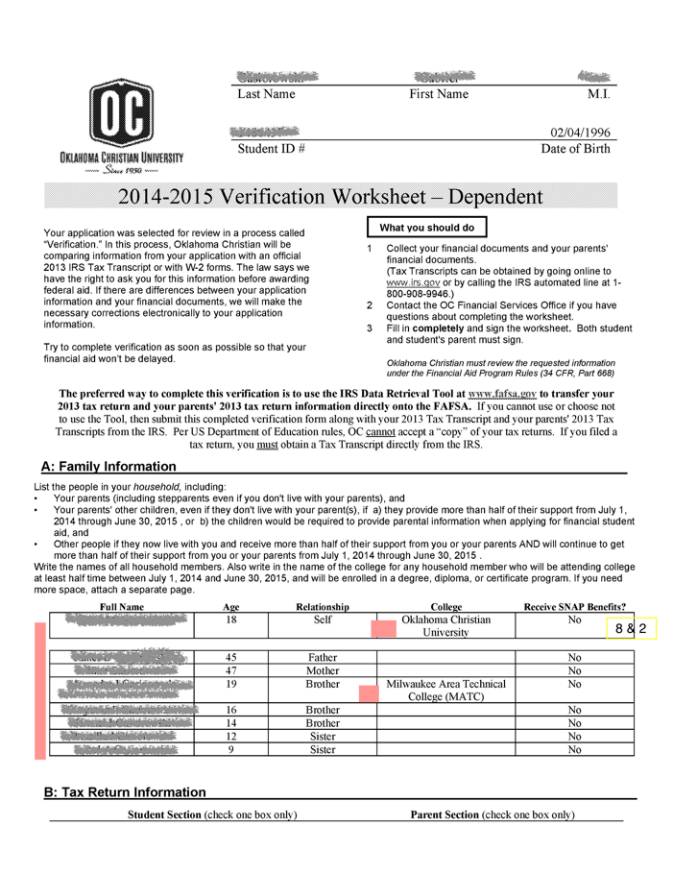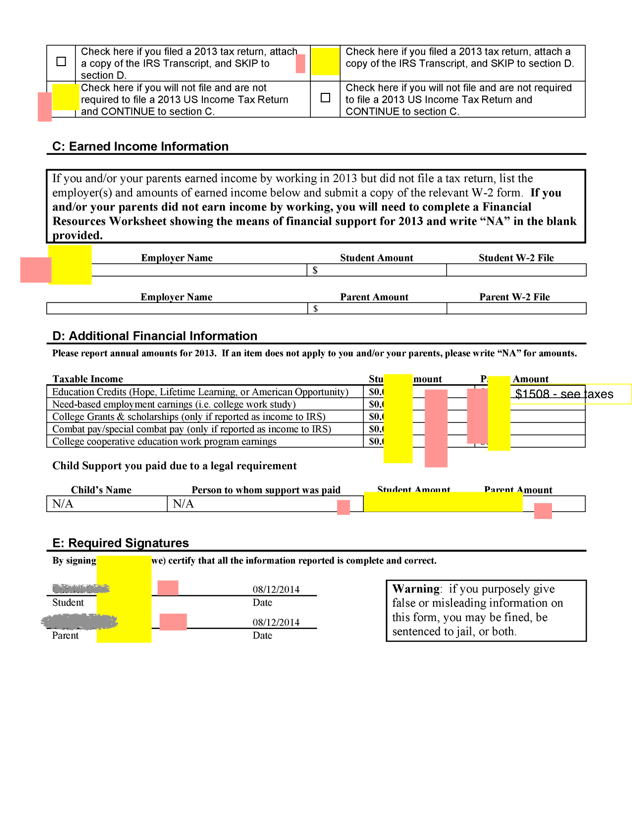 Once the form is fully approved, the approver changes the communication code in Colleague. This action triggers an email notification to the submitter and updates the form's status on the online portal. Laserfiche Workflow archives the document in the appropriate student's folder.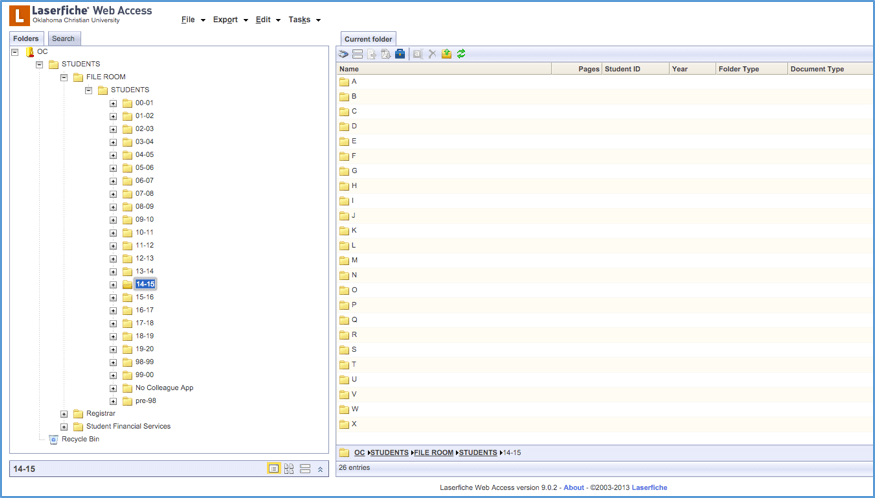 Benefits
Implementing Laserfiche at OC has resulted in the following benefits:
The university saves $10,000 a year by storing transcripts in Laserfiche, eliminating the need for an outside vendor for document storage and providing easy access to the records
The university's registrar and financial aid offices are able to serve a growing student population without expanding staff
The review process of student forms is completely transparent. The student is always aware of the status of his application and associated admissions documents
Students no longer have to walk to different offices on campus to get approvals from different people, or mail forms back and forth as Laserfiche Workflow routes the forms automatically
See how other higher education institutions are using Laserfiche to automate student services, financial aid and more. Get your free copy of Quicker Better Safer: Higher Education.