How to Capture Documents into Your Repository: Part 2
Capture—the process of getting data into an enterprise content management (ECM) system like Laserfiche—is an integral part of many business processes. In Part 1 of this series, we described the different ways that paper documents could be saved in an ECM system. Here are some capture strategies for electronic content.
If You're Working with Electronic Documents
Drag and drop files from a desktop or network drive directly into Laserfiche. This can also be done with Microsoft Outlook emails and attachments.
Laserfiche's integration with Microsoft Office grants the ability to save a document directly to the Laserfiche repository and edit its metadata, all from inside a Microsoft Office application. It is also easy to save emails along with attachments directly in Laserfiche with one click. For example, a human resources department can use this feature to quickly import emailed resumes into Laserfiche directly from within Microsoft Outlook.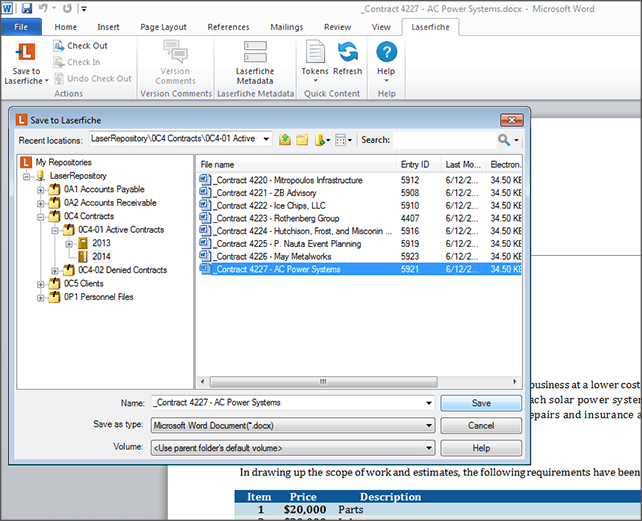 Laserfiche Snapshot allows you to print electronic documents directly into the repository, converting them to TIFF images automatically. It is a great tool for archiving documents and appending pages to documents. It is also a great way to import copies of websites or reports generated from different systems into Laserfiche.
If You're Away from the Office
You can capture content into the Laserfiche repository even when you're on the go!
Laserfiche Mobile allows you to import photos taken with your iOS or Android device and immediately store them in Laserfiche. This feature is used by inspectors at a construction site to send photos straight into the repository without having to save them on a hard drive first and upload them when they get back to the office.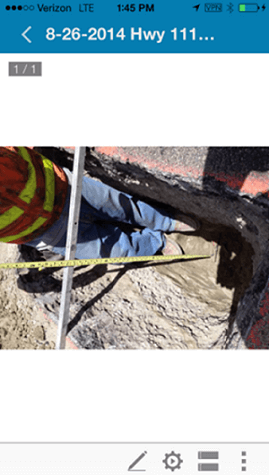 Laserfiche Forms allows you to create electronic content and store it directly in your repository. It is also possible to use Laserfiche Forms to upload other electronic documents into the repository by appending them to a form. For example, a bank has customers around the world who submit sensitive loan documents securely through Laserfiche Forms.
Now that you've mastered the art of document capture, be sure to learn how to automate document-centric processes with this free eBook.