How to Securely Share Documents with Clients
Many companies are subject to security and confidentiality regulations of customer data. Making sure that data and documents don't fall into the wrong hands can be difficult. An enterprise content management (ECM) system ensures that all documents shared between organizations and clients are secure from the moment of creation to archival.
Electronic Forms
Most companies generate a large number of forms that clients must complete. Filling them out by hand is slow and inconvenient, and mailing them makes them vulnerable to theft and data breech.
Hanson McClain, an independent investment advisory firm that provides financial consulting services to more than 4,000 households worldwide, securely shares documents with clients through an integration between its CRM system, Laser App forms filling software, DocuSign electronic signatures and Laserfiche ECM.
The forms-filling tool extracts customer data from the CRM and uses it to populate electronic forms, which are then securely sent to the client
The client must enter a secret access code, verify his social security number and answer a series of security questions in order to access the content in the form and electronically sign it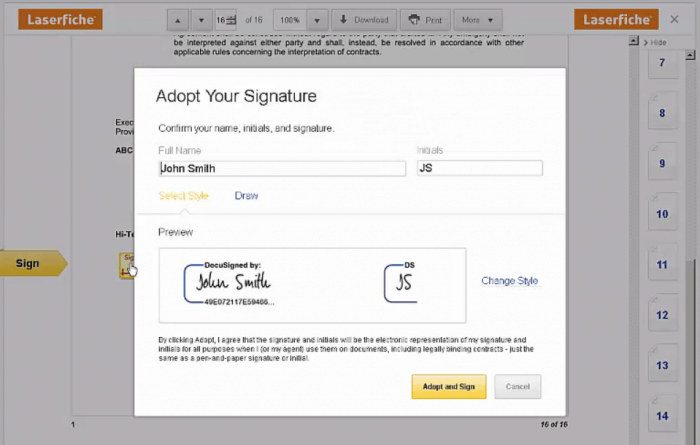 Once the form is signed, it is automatically sent back to the investment advisor, who is able to open it and archive it in an ECM repository where it can be accessed only by those with the appropriate permissions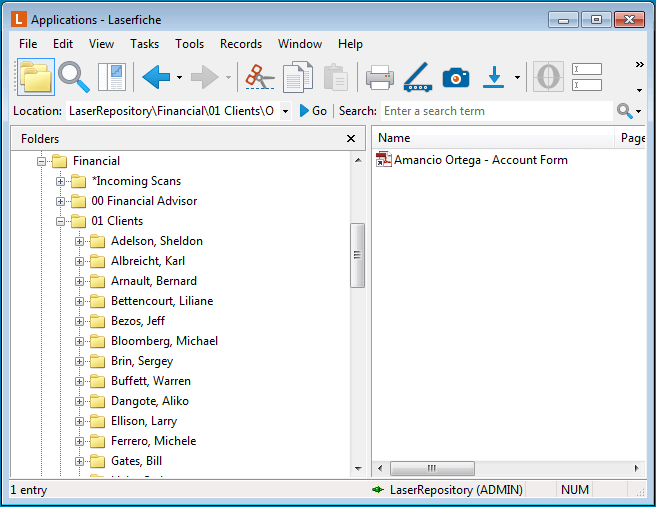 Client Service Portal
Organizations can also provide a secure, self-branded environment for clients to access documents and information about their accounts through a client service portal. Such a portal can give customers authenticated, instant access to the documents they need when they need them.
MultiMed provides medical billing services to a large number of ambulance companies in the state of New York. The company uses a secure client service portal to provide each client with customized reports.
The reports are generated and made available through a custom Laserfiche WebLink portal—which prevents users from altering, deleting or tampering with documents, while still offering the freedom to view them. Customers access the portal through a secure VPN connection. An administrator controls the access levels so that documents are only available for viewing by authorized users.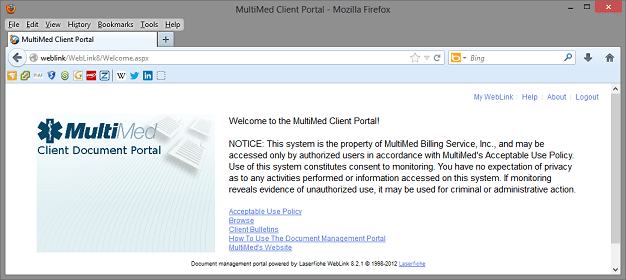 Whether you choose to share documents with your clients through electronic forms or an online client portal, an ECM system will help make them secure and accessible only by authorized people.
Want to learn more about keeping documents secure throughout their life cycle? Get your complimentary guide to automating records management.