How Virginia Tech Improved Document Access with Laserfiche WebLink
Laserfiche Solution Contributed By: Sheree Montgomery, Facilities Plans CoordinatorLaserfiche Administrator and Aileen Dollete, Senior Office Assistant, Virginia Tech
The Facilities Records department at Virginia Tech manages facilities related projects across the 2,600 acre campus. Laserfiche has made sharing and accessing documents much easier and has significantly reduced printing and copying costs, as well as contributed to sustainability.
Here is how Laserfiche WebLink simplifies document sharing with field workers, engineering students and contractors.
Field workers
Before Laserfiche, field workers had to go to the main Facilities Plans office to ask for project blueprints, which needed to be located and copied. This took at least a day.
Now, all drawings, blueprints and documents related to the maintenance of every building or facility owned by Virginia Tech are stored in Laserfiche. If a field worker needs to repair something like a water leak, he can quickly view the blueprint on his iPad through Laserfiche WebLink and get to work much faster.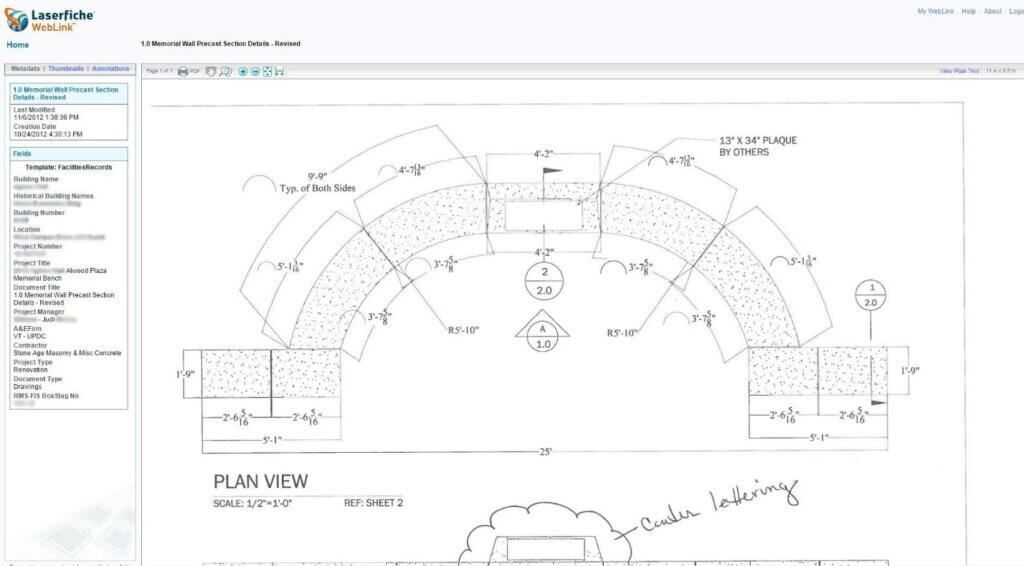 Engineering students
As part of their coursework, some engineering students need access to large scale drawings and plans.
Instead of printing and copying these plans, the Facilities Records department uploads them to a specific folder in Laserfiche WebLink. The professor specifies the URL, user name and password in the course syllabus. Students can then go to the location and look at the drawings on a smartphone or tablet.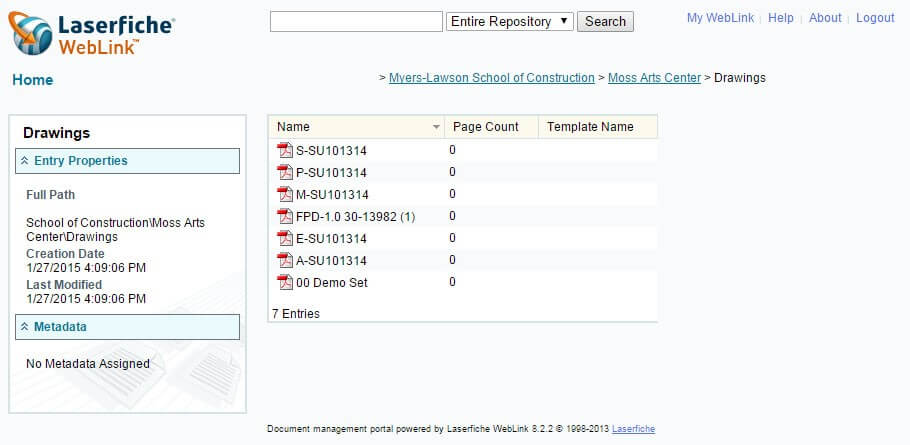 Contractors
Laserfiche WebLink has also simplified the bidding process for the procurement of services.
Before Laserfiche, bidding projects were advertised online and in a newspaper. Bidders showed up to a pre-bid meeting where they had to peruse 35-40 hardcopies of drawings to determine if they were interested in bidding.
Now, all of these documents are saved in one folder in Laserfiche.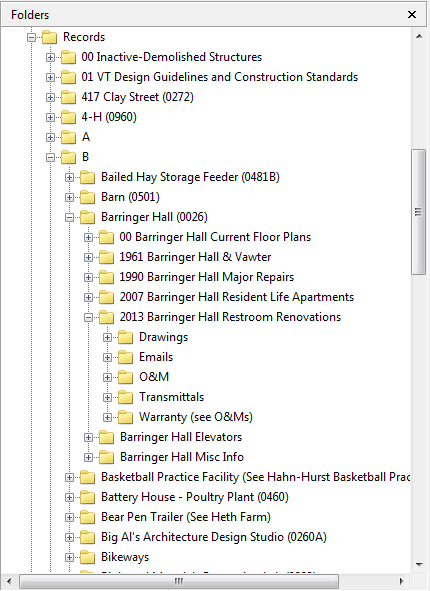 The Laserfiche WebLink URL to the folder along with the user name and password are provided in the bidding information advertisement both online and in the newspaper.
Bidders can look at the drawings before coming to a pre-bid meeting. In this way, only those really interested in submitting a request for proposal come to the meeting, saving everyone's time.
Benefits of Laserfiche
Implementing Laserfiche at the Virginia Tech Facilities Records department has resulted in the following benefits:
Sharing and accessing documents is much easier and printing and copying costs have been significantly reduced.
Field workers save an average of one and a half days per project by not having to go to the main office to obtain copies of building plans and drawings.
Bidders can view bidding information before they arrive to a pre-bid meeting, saving everyone's time.
Want to automate records management within your organization? Download the free guide today.