INTERVIEW: Idaho Police Unit Goes Digital, Gains 12 Work Weeks
Christine Heimbigner, Technical Records Specialist I for the Idaho State Police Bureau of Criminal Identification, transitioned with her unit to Laserfiche ECM in 2009. I interviewed Christine to find out how Laserfiche impacted her organization, why records management is crucial in law enforcement and what type of poetry best suits the digital age.
Before you became the Records Specialist in the Sex Offender Registry (SOR) unit, what was your career path?
I spent about 12 years at HP, working initially in production, then in technical writing and finally with the company's content management processes. When I came to the state police in 2008 I was really surprised to see that we had file cabinets full of paper after coming from that other world (HP).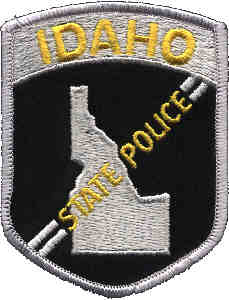 Would you be a happy records specialist anywhere, or is there something about criminal justice that fulfills you?
I have a passion for records management in general. There's been a lot of opportunity to watch it grow here and I do find that part of my job very exciting. As long as I can continue to have that kind of excitement, it's a very interesting place to be.
Why is good recordkeeping important in law enforcement?
We have to be able to provide justification for everything we do in a record. We also store the records for our counties, and there are times when someone from our unit is called into court for a case related to one of the offenders. We have to bring in accurate information. We also are sometimes called on to process public records requests relating to our registry.
With paper continually being added, you just run out of space after a while. It's more of a challenge and more time consuming to keep organized when a lot of people's hands are in a hard copy file. We have hundreds of documents coming in every day – registrations, letters, subpoena packets and court documents. They all come into our office as paper. Before Laserfiche, they stayed in our office as paper. There is no destruction date for our documentation.
So there's absolutely no disposition?
No, not for our records. We can't store the paper here, so we have the electronic files. But the paper is accessible offsite if we do need it.
What role did you have in the Laserfiche implementation process?
Basically, I had a background in content management, and as Laserfiche was implemented I just shared what I knew. We had an outsourcer come to do the scanning, and then we started using Laserfiche right away.
I think that having the background in records management did help, but I also think Laserfiche is very intuitive—I found it very easy to get used to.
What kept your Laserfiche implementation process simple?
We learned about Laserfiche's capabilities as we became used to the software. For example, at the beginning of the initial scanning project we did not have the outsourcers attach any metadata to folders or documents. A little ways into the project we realized that associating an identifying number to both folders and content was beneficial. That's still an ongoing project, to associate metadata to some of the files that were initially scanned in. Also, we started with Laserfiche as a repository. As time passed we became aware of enhancements (Laserfiche Quickfields and Laserfiche Workflow) that would really have an impact on our daily work.
We had good support from our reseller, United Microdata. The folks there helped a lot with the initial digitizing process, and they set up our first workflow and Laserfiche Quick Fields sessions in 2012. We can now automatically file documents that have been processed and scanned. With Laserfiche Quick Fields, we've been able to tweak our sessions for different things that we scan and file (fingerprint cards, registrations, letters and court documents). Once we implemented Laserfiche Quick Fields and Laserfiche Workflow, things really started speeding up.
Was there any pushback during implementation?
We had a few people who were resistant to losing the paper, because they considered it a comfort to have around. We tried to make the transition lighthearted because of the passion about keeping the paper. We had a haiku in the SOR unit: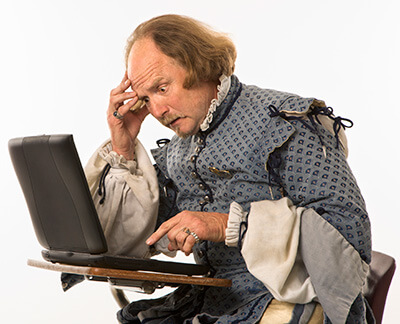 "Ode to two-hole punch
Some of us will miss you lots
Some of us will not."
That was kind of the mentality of the unit at the time. Every piece of paper that came into our unit prior to Laserfiche had to be 2 hole punched so it could be filed into its respective folder. Laserfiche made the 2 hole punch obsolete for us.
Looking back, do you think your implementation strategy was just right for your organization's needs?
Yes, it seemed to be a really natural progression. We used Laserfiche as a repository for a period of time, then after gaining understanding, acquired additional components. The big hurdle was getting everything in an electronic format. So we operated with that for a while and everyone got accustomed to the digital repository.
From your Run Smarter application I understand you've gained almost 12 extra work weeks as a result of Laserfiche. How is the SOR unit using all that added time?
In 2012, at a time when we were not fully staffed, the Idaho State Legislature approved some changes to our processes that required us to do additional data entry. The learning curve was steep and the amount of time we needed to focus on each registration was increased dramatically (we were required to enter vehicle information).
Being able to bulk scan and have everything automatically filed was amazing because it freed up bandwidth that had previously been devoted to filing. An employee could file approximately 30 electronic documents an hour. In 2011 the hours devoted to manually filing letters amounted to just under 12 40 hour work weeks. The time that was freed up by Laserfiche Quick Fields and Laserfiche Workflow was extremely valuable as we implemented the changes required by the Legislature.
What advice do you have for new users of Laserfiche?
Once you have a basic understanding of what Laserfiche is and how it works, you can take away from those events what can be done to enhance the way your organization uses Laserfiche.
Also, you should definitely take advantage of the help files in Laserfiche—if you're implementing and you have questions always check there. Examine ways you might want to retrieve information from your repository and set up your metadata accordingly (so you don't have to go back and figure it out later). Look to other agencies that are similar and how they're using Laserfiche. Interact with other users, whether it's through a local user group meeting or through LinkedIn. And Quicker, Better, Safer is a great way to see how other agencies have implemented Laserfiche. I have the hard copy I got last year at the conference.