Laserfiche Mobile 9.0 Brings Business Processes on the Go
Laserfiche is pleased to announce the release of Laserfiche Mobile 9.0 in English, Spanish, French, Italian, Portuguese (Brazil), Chinese (simplified and traditional) and Arabic. This release extends a number of customer-requested Laserfiche 9.0 features to the Laserfiche Mobile app and includes bug fixes and performance enhancements.
New features:
Full support for Laserfiche 9.0 business processes: Users can now start business processes, view business process instructions and review process history directly from their phones and tablets.
Geotagging: Users can automatically capture the geographic coordinates of an image and store them in a document field.
Updated security: In order to protect against the inherent risks of mobile devices, administrators can enable automatic logout after a period of user inactivity.
Updated searching: Search results now include content within a specific folder and annotation text.
Annotations: Users may now see annotations on documents in Laserfiche Mobile.
Libraries: Laserfiche Mobile on the iPhone now supports creating and organizing libraries (previously only available for iPad).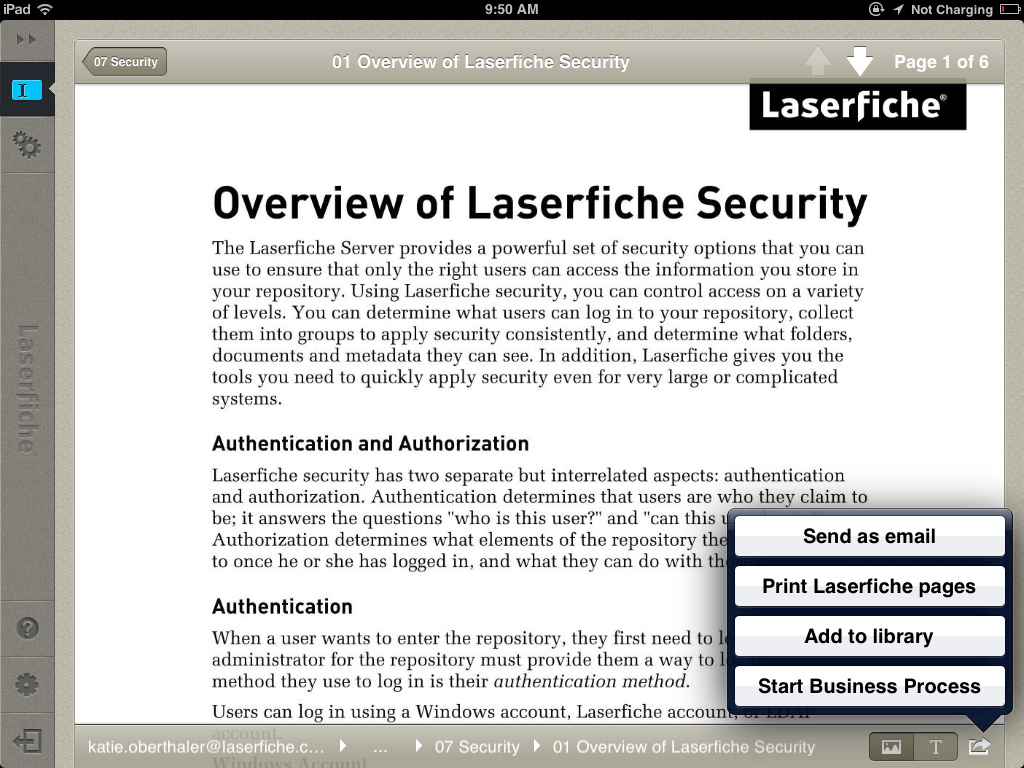 Note: Laserfiche Mobile 9.0 is no longer tied to a specific version of Web Access. The Laserfiche Mobile Add-on 9.0 can be installed on any machine that has Web Access 8.2 and higher and now contains its own Laserfiche Mobile Configuration page.
Next Steps: