Powerful Quotes from Female Tech Leaders
In the month of March, the United State celebrates Women's History Month, and March 8th of each year, world joins together to celebrate International Women's Day. The theme for Women's History Month this year is "Nevertheless, She Persisted: Honoring Women Who Fight All Forms of Discrimination Against Women." This inspirational theme speaks to the critical mass of conversation related to gender parity that has erupted over the past year.
From salary inequality and lack of presence in leadership roles to the glass ceiling, women have long struggled for equal footing on the professional playing field.
Technology companies, in particular, have been scrutinized for fostering a culture that's unwelcoming to women. Diversity reports show disproportionately few women hold roles in STEM disciplines (science, technology, engineering and math), and a 2015 Pew Research Center study indicates that women earn only 83 percent of their male counterparts.
In spite of this, women have continued to press for progress, serving as inspiration for women entering tech careers—regardless of industry.
In honor of International Women's Day, we're highlighting powerful women who serve as a role models in the tech industry.
On inclusiveness
"If someone believes they are limited by their gender, race or background, they will become more limited." Carly Fiorina, politician and former CEO of Hewlett Packard, at the time the first woman to be named the CEO of a Fortune 20 company
"We need women at all levels, including the top, to change the dynamic, reshape the conversation, to make sure women's voices are heard and heeded, not overlooked and ignored." Sheryl Sandberg, COO of Facebook
"Everyone in the dating business wants to know what women want – it's the billion-dollar question. But it's simple: put one in charge, and you find out." Whitney Wolfe, founder of Bumble
"In the internet era, the key to a successful business is understanding the customers' expectations — and half the customers are women." – Jean Liu, President of Didi Chuxing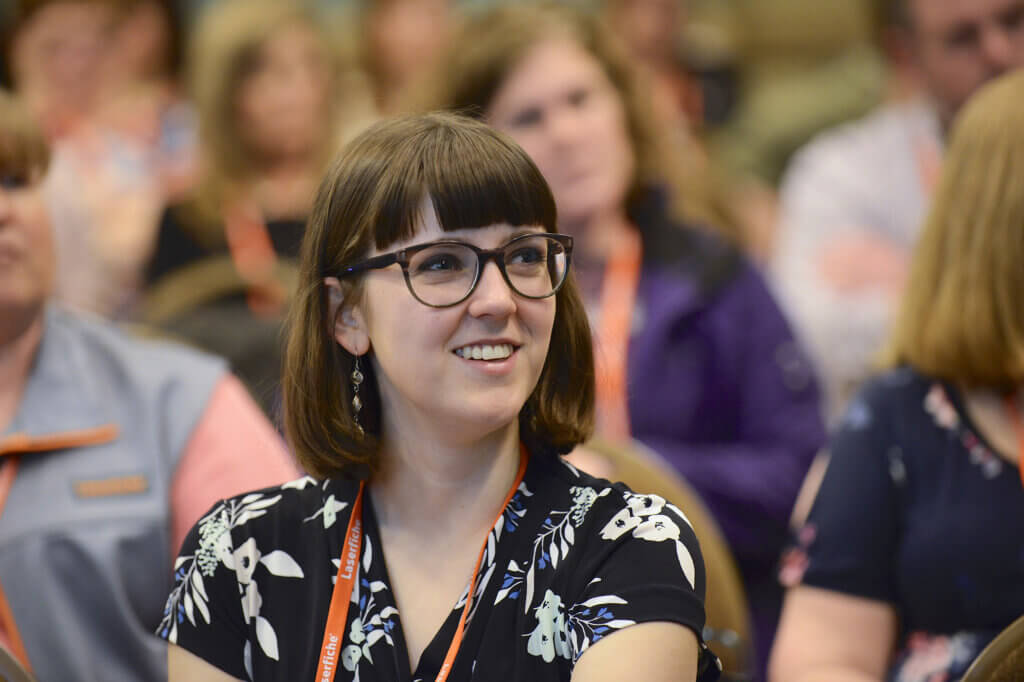 On following your passion
"Do what you love and success will follow. Passion is the fuel behind a successful career." Meg Whitman, former CEO of Hewlett Packard
"If you can find something that you're really passionate about, whether you're a man or a woman comes a lot less into play. Passion is a gender-neutralizing force." Marissa Mayer, first female engineer at Google and former CEO of Yahoo!
On education
"Now we're in an age where technology is mandatory, and we wanted young girls to have this understanding and know how to build an app." – Peta Clarke, Technical Lead at Black Girls Code
"In the village where I grew up, a lot of girls didn't have a choice of whether to go to middle school. They would get engaged or married and spend their entire life in that village, I chose to be in business, and I don't regret it." –Zhou Qunfei, Chair of Lens Technology
"Dreams do come true, but not without the help of others, a good education, a strong work ethic, and the courage to lean in." – Ursula Burns, CEO of Xerox
On speaking your truth
"If we do not share our stories and shine a light on inequities, things will not change." Ellen Pao, a former interim Reddit CEO, widely known for filing a gender discrimination suit against former employer Kleiner Perkins
Great technology is created through diversity and innovation. We applaud these women's achievements and honor them for blazing a trail for others.
Read the entire Women in Tech series: