How ReeceNichols Processes Thousands of Documents a Day with Laserfiche
Laserfiche Solution Contributed By: Bruce Van Buskirk, Director of IT, ReeceNichols
ReeceNichols, a Berkshire Hathaway affiliate and a wholly-owned subsidiary of HomeServices of America, Inc., has served the Kansas City area since 1905. The company has over 2,300 realtors operating from 18 offices in the Kansas City metropolitan area and 29 franchise offices across Kansas and Missouri.
$5 billion in transactions in 2016 generated hundreds of thousands of documents for ReeceNIchols staff to process. Before implementing Laserfiche, processing these documents was time-intensive as many of the documents had to be printed and scanned in order to be shared with other departments.
"We did not have a centralized system that would support all of our business units. Each department had their own system of managing their records. Without automation or integration, data had to be entered into multiple systems," says Bruce Van Buskirk, Director of IT.
ReeceNichols used the Papervision document management system for some of its transaction records. This system had very limited business process automation functionality. After switching to Laserfiche, the company migrated over three million documents from Papervision to Laserfiche within a three month period.
ReeceNichols now stores almost all documents related to new real estate transactions in Laserfiche, amounting to an average of 1,500 new documents a day. Laserfiche Workflow automatically organizes and indexes these documents, leading to a 90% reduction in data entry errors and a savings of 3,000 hours per year.
Document Filing
Each real estate transaction has its own folder in the repository. The folder name is a collection of seven identifying traits. These traits are:
Transaction ID
The ID of the office that is handling the transaction
The ID of the other office involved in the transaction
Seller's Title Company code
Buyer's Title Company code
Mortgage rep name
Was Relocation notified of the sale?

Documents related to this transaction are stored in the appropriate subfolder based on document type.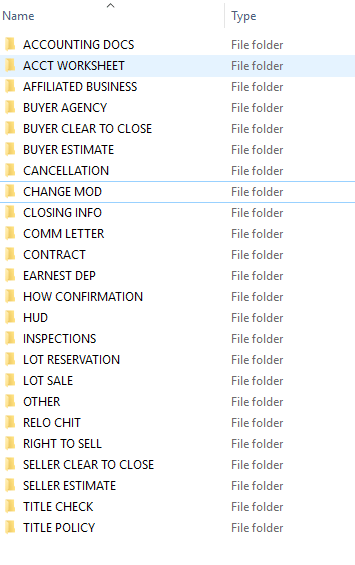 When an electronic document is received, an employee drags it into the appropriate subfolder. From there, Laserfiche Workflow parses the folder name to extract the individual pieces of information that are added to the document's metadata.

Each document has only six metadata fields. The rest of the information is stored in the Lone Wolf Accounting Database. Another workflow regularly checks the metadata against the information in Lone Wolf and updates the fields if there have been any changes.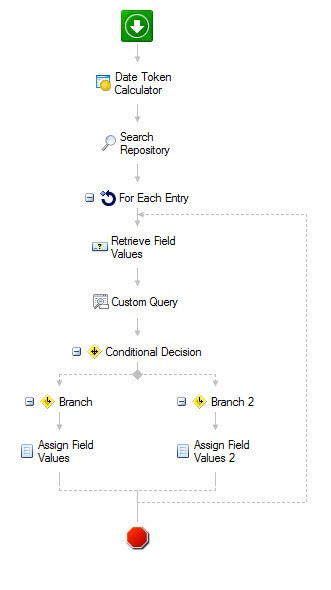 Title Documents
When a new title-related document is imported into Laserfiche, Laserfiche Workflow checks to see if the title company listed is ReeceNichols. If it is, Workflow checks which branch office is associated with this document.
Then, Workflow creates a shortcut to the document in the appropriate branch office folder and sets the entry access rights so that only individuals from that branch can access it. Title department employees check the folder for any documents that need processing. When an employee finishes processing a document, he deletes the shortcut.
The original document is always stored in the appropriate subfolder, as described in the above section.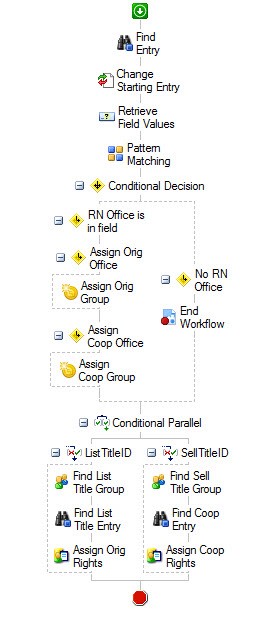 Benefits of Laserfiche
Managing all real estate documents with Laserfiche has resulted in the following benefits for ReeceNichols:
Data entry errors have been reduced by 90% due to the automatic data capture
3,000 hours a year are saved by eliminating time spent searching for lost documents and correcting errors
Sales orders are processed more quickly as title department employees do not need to enter data in multiple systems
The process is now transparent, allowing bottlenecks to be quickly addressed