Run Smarter Winners – Where Are They Now? Featuring Cowlitz County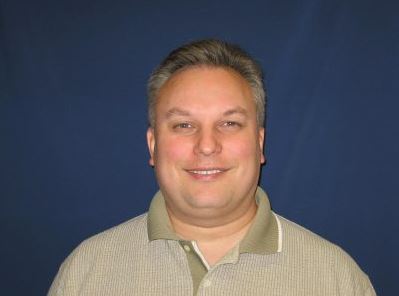 The annual Run Smarter awards program recognizes organizations for demonstrating the most innovative uses of Laserfiche. Winners are selected based on the positive impact Laserfiche has had on their organizations, departments and business processes. In 2019, we celebrate the 15th anniversary of the awards. In honor of this milestone, we interviewed some former winners to find out how their Laserfiche implementation has improved since they received the award.
David Wallis is the IT/GIS Director at Cowlitz County, WA. The county won the Run Smarter Award in 2006.
Did you work at Cowlitz County when the county won the Run Smarter Award in 2006?
I worked in the Assessor's Office at the time the county won the award, and I was aware of the growing Laserfiche implementation in the county. Patty Kero, Property Programmer/Analyst for the Assessor's Office, was responsible for the Laserfiche implementation that led to the Run Smarter Award. I believe that many of her innovations in the Laserfiche software were actually implemented as features in subsequent Laserfiche products.
What impact has the Run Smarter Award had on the county?
The acknowledgement has helped position Laserfiche as our central document management solution. Patty's continuing expertise and innovation with the platform have provided numerous business solutions for Cowlitz County that have become indispensable. We continue to grow with the solution thanks to Patty's proficiency. In addition, other county staff have now taken on Laserfiche administration and innovation roles which broadens our implementation base and expertise.
How is Laserfiche being used at the county currently?
Laserfiche is used in so many ways that it is hard to list them all. Some of the uses include:
Digitizing public records requests for law enforcement records
Using electronic forms in multiple departments
Automating the personnel action process with Laserfiche Forms
Sharing documents for court cases through the Laserfiche Web Client and WebLink
Digitizing commissioner minutes, permits, auditor's documents and more
We have also created a training/travel request form that is in the beta testing stage now with three departments. For many years, Laserfiche was just used as a repository with some workflows here and there. It has now expanded to be a vital part of our county community.
What are the benefits that the county is seeing with Laserfiche?
Laserfiche is a single scalable platform for document management and information workflows, which translates into employee efficiencies and better tools for data dissemination to the public and throughout the enterprise.
How does the county plan on using Laserfiche in the future?
We plan to continue growing our electronic forms and workflows in agencies and offices where they are not yet being leveraged.
Do you have any advice to new Laserfiche users?
Learn all you can about Laserfiche functionality. Change your document management paradigm to be "digital first". Imagine the most efficient way to share and manage documents and then use the Laserfiche framework to make it happen.