Staying Connected and Facing COVID-19, Together
During this unprecedented time, we at Laserfiche know that everyone is facing complex challenges that are changing every day. Our executive leadership team has had a check-in every morning since early March to discuss the complexities of managing our business in these uncertain times, and make sure that our teams are well and safe. One of our core values has always been to put people first — and that is more important now than ever before. First and foremost, our priority is protecting the health and safety of our employees, their families and the communities in which we operate.
Even while we are physically distancing ourselves from each other, we believe that it's critical to bring together our networks — whether they are business partners, friends, public leaders or community organizations — to help those in need. Our CEO Chris Wacker tapped his network to find medical suppliers, and we were able to donate 30,000 surgical masks to local hospitals. We also ordered iPads for the Long Beach Medical Center to support telemedicine initiatives. Soon, family members — who may not be allowed in patient rooms — will be able to speak to sick loved ones and their doctors via video call.
And for hospitals, clinics and other healthcare organizations, Laserfiche is offering six months of Laserfiche Cloud at no cost. We know that healthcare organizations are currently managing an influx of staff and patients. Our hope is that Laserfiche Cloud technology can support healthcare professionals — whether they are delivering patient care directly or supporting front-line doctors and nurses with necessary back-office activities — alleviate operational stress by automating and streamlining processes related to traditionally manual activities such as patient intake and staff onboarding. Find out more and request Laserfiche Cloud here today.
We also recognize the importance of remaining connected to our colleagues, even for "water cooler" conversations throughout the day. I'm so appreciative of the technology we have to allow us to work from home, and the positive attitudes that Laserfiche employees have shown. As a company, we try to create a sense of work-life balance for everyone. Our founder, Nien-Ling Wacker, was a big proponent of this. I'm proud and thankful that each of us has been able to be flexible and accommodating.
Finally, even with our employees working remotely, we are committed to being here for our customers, so they can be there for the people who need them. We have transitioned all in-person training events to digital channels until May or further notice. You can sign up for these virtual events by visiting the Laserfiche website or accessing helpful resources such as Getting Started Guides, video tutorials and customer solutions. We have put together a series of webinars aimed to help you thrive in a remote work environment, stay connected to your teams even when working from home, and enable business continuity during the COVID-19 crisis. We've also made available a guide to business continuity planning, for organizations that may need information about the tools and strategies that can help in times of crisis.
As the COVID-19 crisis is affecting everyone, we want to extend a heartfelt thank you to all of the healthcare professionals who are on the frontlines, as well as to the public servants, grocery store employees, delivery people and everyone who is helping to keep essential business moving. And to everyone staying home to prevent further spread of the virus: We appreciate you, and we are right there with you.

About the Author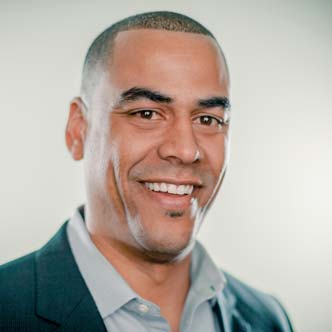 Channing Fleetwood
Senior Director of Marketing, Laserfiche
With 15 years of strategic marketing experience working with some of the world's top B2C and B2B brands, Channing is responsible for setting the strategy and direction for Laserfiche marketing globally.