Tech Tip: Customizing Metadata in Laserfiche Quick Fields 9
By: Misty Kalousek
Technical Writer
In Laserfiche Quick Fields 9, templates and fields can be customized for each document class, without changing the settings in the Laserfiche repository. For example, fields that scanner operators or reviewers don't need to address can be hidden. By strategically hiding fields, you can ensure the reviewers don't get distracted by irrelevant information. Not only can fields be hidden, but they can also be added to documents in a certain document class. This ability to configure the exact fields displayed can help optimize processing and data entry speed when reviewing documents.
You can choose from any template and any fields available to you in the Laserfiche repository associated with that document class.
Fields can be reviewed, rearranged, and modified in various ways, including:
Added to the templates.
Hidden from scanner operators.
Made required.
Moved up or down in the template.
Designated as zoom fields on the associated image to make reviewing and editing fields easy.
Constrained to a particular format (e.g., social security number to format xxx-xx-xxxx).
When documents are processed in that document class, they will display the customized template, but your settings in Laserfiche will remain unaffected.
Template in the Laserfiche Client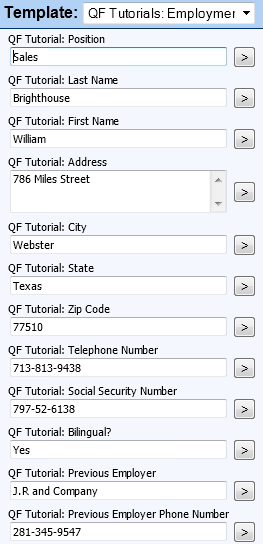 Customizing the Template and Fields in Laserfiche Quick Fields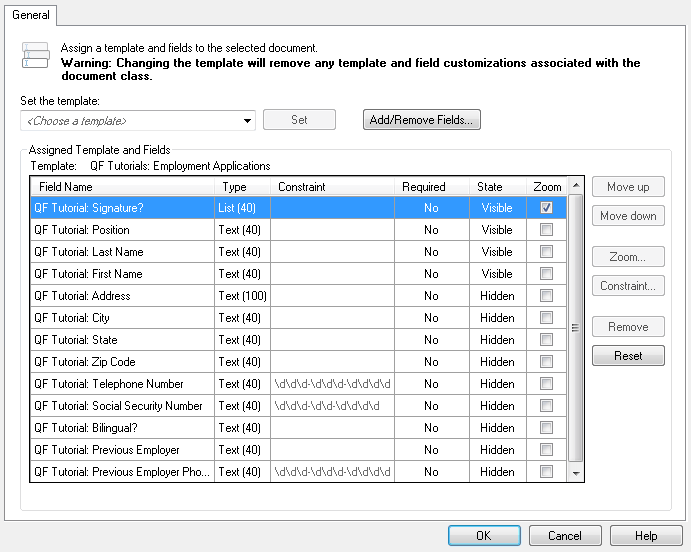 Scanner Operator View of Template and Fields in Laserfiche Quick Fields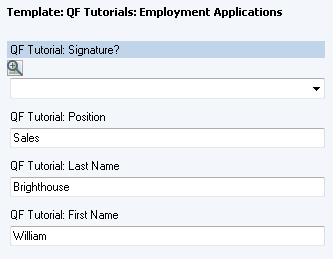 For more information, see the Customizing Templates and Fields topic in the online help files.