Tech Tip: Introducing the Laserfiche Directory Server 9.2
By: Misty Blair
Technical Writer
The Laserfiche Directory Server is a new web-based license management application for Laserfiche Rio that features a new administration website. The new web interface makes it easy to manage Laserfiche Rio installations and see an overview of your entire system at a glance.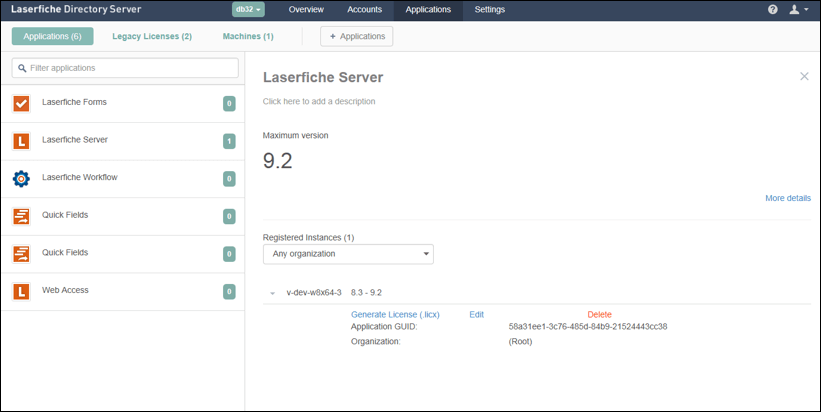 The Laserfiche Directory Server also introduces Organizations. Organizations are used for sorting available licenses into different containers for easier management. You can organize registered directory accounts into different organizations and use the organizations to reserve blocks of licenses for specific departments. For example, you have 10 full user licenses. You can allocate five of these licenses to the Accounts Payable organization. This removes five licenses from the general pool and reserves them for members and applications registered to the Accounts Payable organization.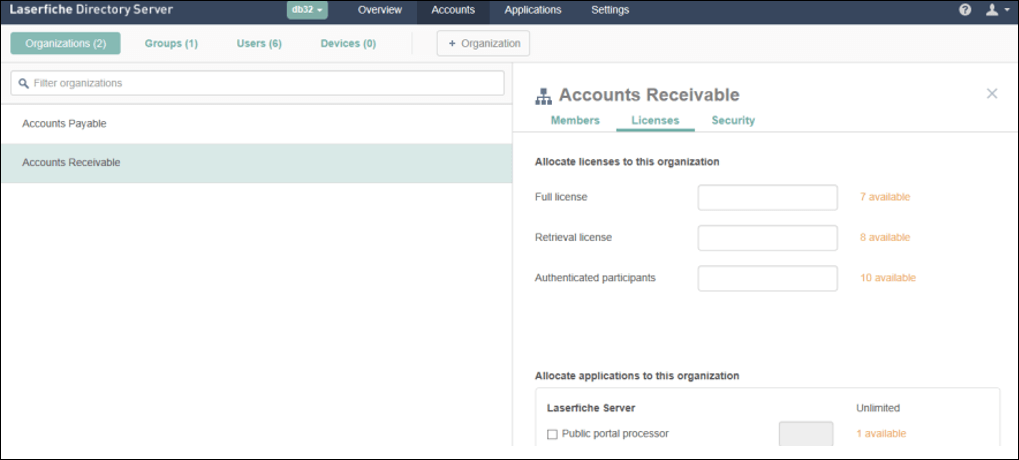 Security in the Laserfiche Directory Server is even more granular than before! Each organization can have their own administrators who can manage the license allocations without being able to manage licenses in other organizations. Instead of one global system manager role, the ability to access the site, download licenses, mange users, and other tasks can be distributed across multiple administrators.
To learn more, see the Laserfiche Directory Server help files.