Tech Tip: Preview of Laserfiche Mobile 9.2
By: Misty Kalousek
Technical Writer
Laserfiche Mobile is an Android and iOS app that enables you to capture, upload, and securely access and work with documents inside your repository, all while on the go. You can browse for documents in a folder structure; search the entire repository; create, copy, move, rename, download, and delete documents; modify document fields; view and start business processes; capture geographic coordinates of an image; email entry links; and upload new documents.
The upcoming release of Laserfiche Mobile 9.2 will be able to interact with Laserfiche Forms! Users will be able to fill out, upload attachments to, sign, and submit forms as a step in a Forms business process. They will also be able to complete their pending tasks, start processes with form submissions, and check the status or history of a process all from their mobile device!
Note: Since this is a preview, the details and appearances of certain elements may change between now and the final release.
Laserfiche Mobile Navigation
You can easily switch between your repository and forms.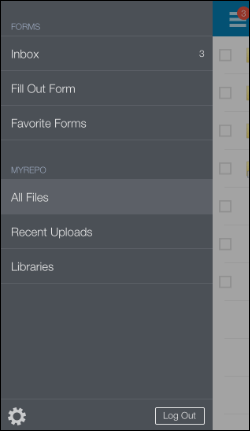 Inbox
View and complete your pending tasks all from within your Forms inbox.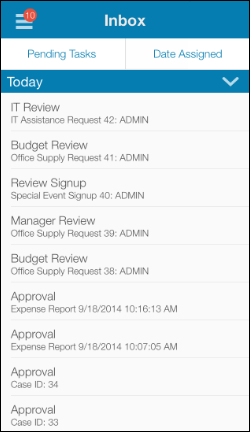 Form
Fill out a form, upload an attachment, sign, and submit it.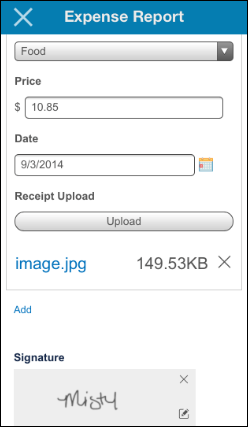 Laserfiche Mobile 9.2 is scheduled for release later this year.