Tech Tip: Preview: The Signature Field in Laserfiche Forms 9.2
By: Eric Cressey
Technical Writer
Signatures are a critical part of many form processes. Since we released Laserfiche Forms 9.0, users have been asking for signature fields on their forms.
As a workaround, many people have taken the time-consuming route of adding signatures with JavaScript and custom HTML. (I described this method in the BPM251: Advanced Laserfiche Forms course at Empower 2014.) Since then, many people have asked if there's an easier way.
The wait is almost over! In Laserfiche Forms 9.2, you can create forms with signatures using the new Signature field in the Form Designer. With this field, you can add a signature to your form with a single click! With a Signature field, users can sign a form using a finger, mouse, stylus, or stylized type.
Note: Since this is a preview, the details and appearances of certain elements may change between now and the final release.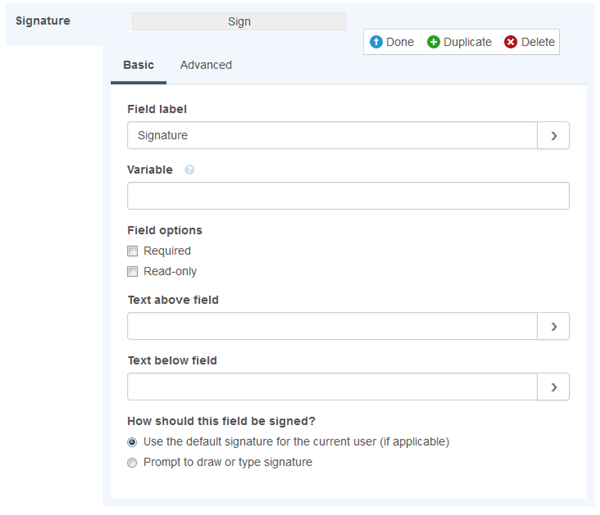 In addition, Laserfiche Forms 9.2 allows users to create a default signature that they can easily apply to the forms they're filling out.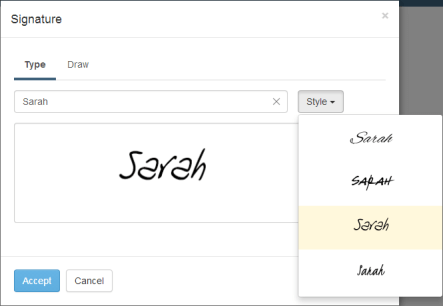 Laserfiche Forms 9.2 is scheduled for release later this year.