Tech Tip: Retrieve PDF Form Content
Quick Fields 8.3 offers a new process called Retrieve PDF Form Content. This process can only be used in the Pre-Classification Processing stage and retrieves values from a PDF form, which is a PDF that allows you to add information to it via alterable fields.These values are stored as tokens that can be applied anywhere in Quick Fields that tokens are used (e.g., field values, document name, document location, lookup processes, etc.).
For example, the City of Graceland uses Universal Capture to scan in job applications, which are all PDF forms. They use the Retrieve PDF Form Content process to retrieve some of the PDF form values as tokens. These tokens can then be used to automatically populate the application's Laserfiche field values or to help name and store the application in the repository.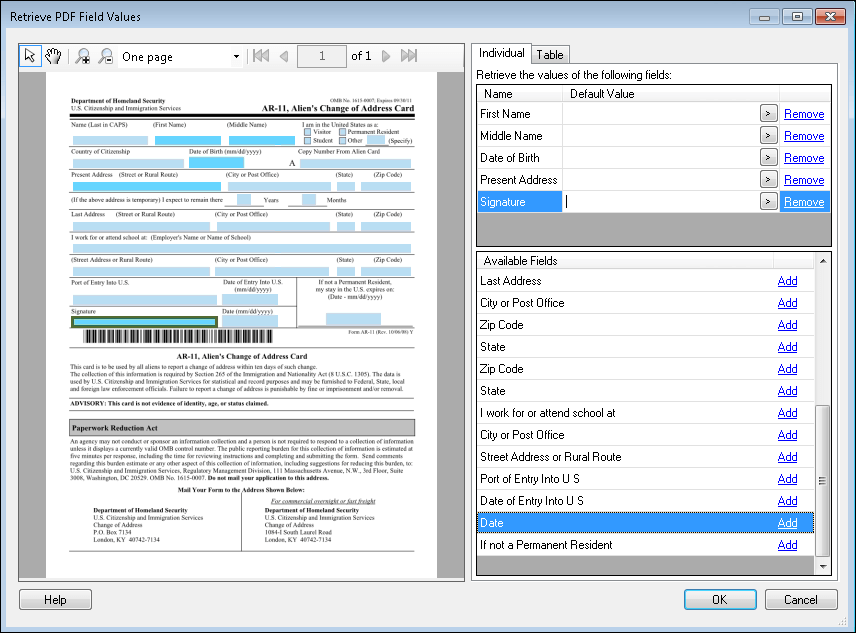 For more information, see the Retrieve PDF Form Content section of the Quick Fields online help files.