The Most Expensive Components of an ECM System
When organizations consider the costs associated with implementing an enterprise content management (ECM) system, it is common practice to keep the price of the new system, particularly the software, top of mind. However, there are more important elements that must be taken into account.
A critical element of a new ECM system will be its adoption and usage by employees. The sooner employees can learn to use its features and functionality, the sooner they will be able to save time on daily tasks, reduce operational expenses and produce a boost in productivity for the organization.
In order to achieve this, organizations must select a system that is intuitive, feature rich and easy for employees to use. This blog post will outline the features an ECM system should include to achieve success.
Electronic Forms
At its most basic level, an ECM system should allow employees to easily process, file and retrieve documents without exerting any manual effort. To accomplish this, the system should feature a fully integrated electronic forms component. Electronic forms allow organizations to quickly collect information from users and instantly archive the completed form in the repository, making documents digital and accessible throughout their lifecycle.
For instance, if a municipal government needs to collect permit applications from local businesses, the applications can be submitted online using an electronic form. This information can then be reviewed and approved by the appropriate personnel and automatically filed in the repository. This will save valuable time and effort that would otherwise be spent processing, filing and retaining paper applications.
Cohesive Architecture
To achieve quick deployment, the system should feature a fully integrated suite of software functionality. Rather than using a system with components that must be pieced together during the deployment process, an ECM system should feature a cohesive group of modules that work together right out of the box.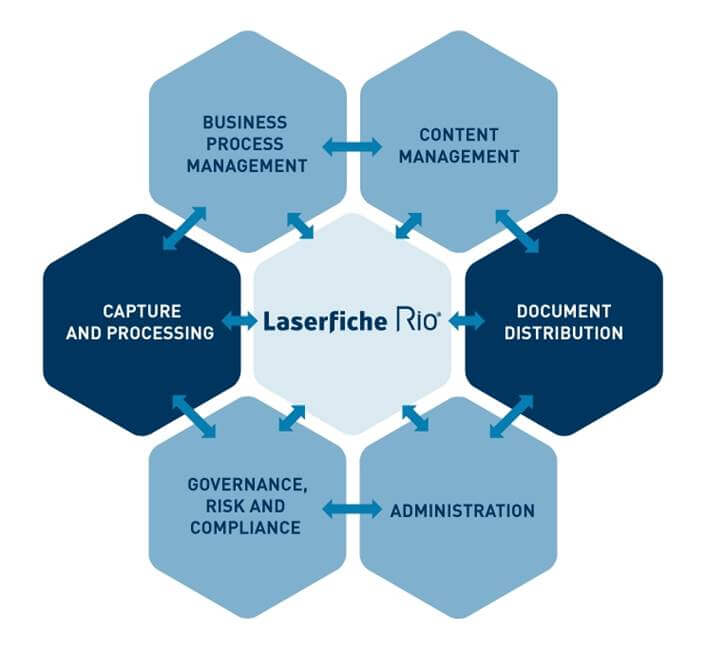 For instance, a very important feature that should be fully integrated into the system is full- text indexing of optical character recognition (OCR)-generated text. This allows the user to search through the text of all images stored in the repository. It adds tremendous power, boosts the user friendliness of the system and is an enormous benefit when searching the content of contracts, correspondence, research papers and more.
Flexibility
In addition, an ECM system should be flexible enough to quickly adapt to the way an organization and its employees work. This includes the ability to mirror an organization's folder structure, apply custom metadata templates to documents and determine employee access to information based on job roles.
Ease of Deployment
Ranking among the most important considerations, however, is the time it takes to roll it out. If it takes one year or longer, the wrong system was selected. That much customization means the client is getting a unique system – a prototype which delivers only basic functionality. Instead, it important for organizations to select a reliable, feature-rich system that can be rolled out across thousands of organizations with minimal customization during deployment.
Recently Transamerica—a leading provider of insurance and investment products—expanded its system to Hong Kong to include 50 additional users. The implementation was quickly completed because the software could be easily configured according to the firm's operational standards. In addition, the software's cohesive, full featured architecture allowed the firm to gain all of the functionality it needed right out of the box.
Gartner estimates that ECM deployments can take six to 18 months. In my opinion, this guarantees obsolescence, according or Moore's Law—which states that every 18 months technology doubles in performance and costs 50% less. Transamerica's Laserfiche system was up and running in only two and a half hours.
To learn more about the features and functionality that can allow organizations to cost effectively deploy an ECM system, download a complimentary copy of Document Management: The Buyer's Handbook.