Top 3 Technology Trends for HR
While HR professionals handle their own unique challenges, they must also align with the shifting goals and priorities of the organization. Today's organizations face many pressures, such as the expectation to "go green" and to embrace, if not embody, mobile technology.
Three facets of ECM address these challenges: electronic forms (e-forms), electronic records management and mobile business processing. Combined with business process automation (BPA), these functions keep business information off paper and online—and get the job done faster. Here's an explanation of how these technology trends for HR make life easier and greener.
1. E-forms
Storing documents in a digital format helps reduce paper waste and environmental impact, but if documents continue to be generated on paper, the problem is not yet solved. To keep paper from entering the equation, HR can use standard e-forms to collect information.
For example, job applicants can fill out a digital application that will be sent immediately to the HR repository, which would automatically kick off the employment application process. HR can even use e-forms internally for event RSVPs, sports team sign ups or other company initiatives. In any scenario, e-forms eliminate the need to convert information on paper to a digital format as the form is digital from the start.
2. Electronic Records Management
Continuing the idea of "start-to-finish" digital content, documents that originate in an electronic format can also be archived that way. When an employee leaves the organization, HR can save her employee records as non-editable files and assign a retention schedule ("Destroy 10 years from the date of departure," for example). The system will keep track of those records and send an alert when they can be destroyed.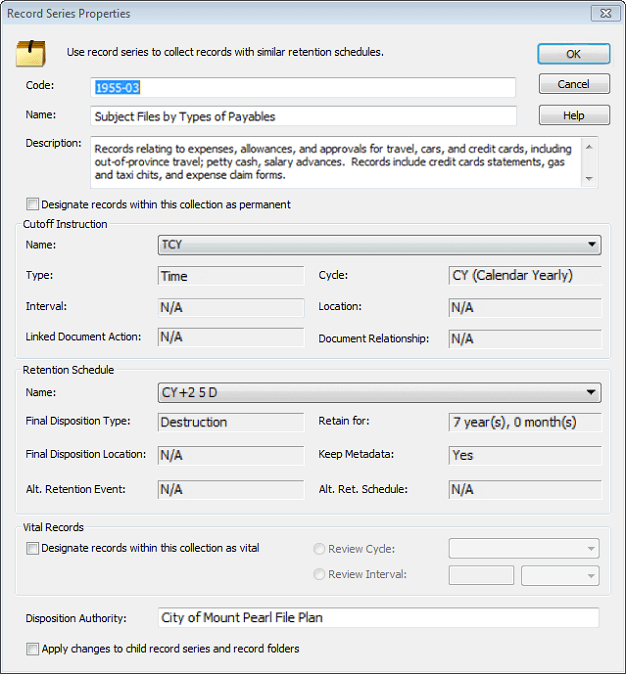 By keeping active and inactive records in the same ECM system, HR professionals (and workers in any other department, for that matter) don't have to worry about migrating documents into a new application or, even worse, printing out documents for the records manager.
3. Mobile Business Processing
Web access to documents gives HR the ability to keep processes moving, even when employees are out of the office. A recruiter can review new applications on his smartphone while working a job fair, or an HR director can monitor the onboarding process of a new employee while traveling between satellite offices.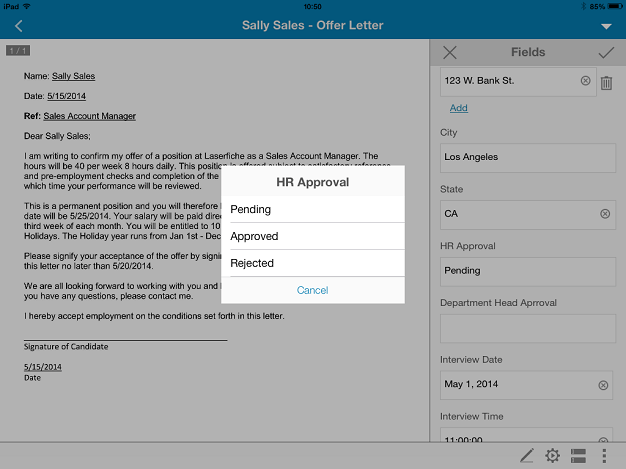 For example, the HR director needs to review an offer letter before it gets sent to the candidate. Because job offers are time sensitive, the director must perform this task as soon as possible. Through an ECM mobile application, she can view the offer letter, instructions on how to approve or reject it and the document's history.
Want to learn more about how ECM and automation improve HR productivity, service delivery and compliance? Download the free guide today.