Two Award-winning Counties Adopt Enterprise-wide Technology
Every year, the Center for Digital Government recognizes counties that are transforming their operations and citizen service through digital initiatives. Two award-winning counties — Tompkins County, NY, and Cabarrus County, NC — have become more efficient digital organizations by implementing enterprise content management (ECM) as a shared service.
How does ECM work as a shared service, and what fundamental IT problems are solved by a shared ECM system? Here's an overview of how these exemplary counties support enterprise-wide technology.
First, how does ECM work as a shared service?
IT services that are shared across agencies or departments, like email, have proven their value and benefits. According to a Deloitte survey, respondents who had implemented a shared service reported initial savings of 10-20%, and annual savings of 5-10%. This model generates savings by minimizing support and maintenance costs and allowing for common business processes to be repeated across multiple departments.
Extending this shared services concept to document-driven processes, such as invoice approval or forms submission, creates potential for cost savings and operational efficiency.
Because an ECM system maintains all content in a standardized, central repository, IT can:
Provide access to data without creating silos of data in individual departments.
Eliminate the expense and complexity of maintaining overlapping software systems.
Improve information security by monitoring and controlling access to documents.
Help budget-strapped departments reduce operational, paper and storage costs.
Tompkins County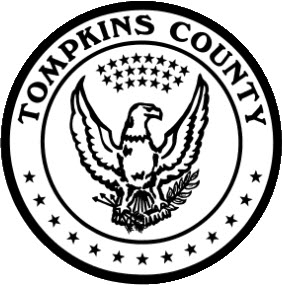 Tompkins County originally implemented ECM in its County Clerk's office to manage records. After the success of this project—which saved $5.5 million in storage building and renovation costs—the county deployed records management systems in 29 departments and 20 municipalities.
Despite their dissimilar duties, departments such as payroll and law enforcement faced similar records management challenges. The payroll department alone was printing 300+ pages of reports every two weeks, a process that resulted in huge paper and storage costs. With ECM, these reports are generated digitally and distributed by email.
By offering ECM as a shared service, the County Clerk's office has standardized records management practices across the county. In addition, this initiative has helped the 29 departments:
Improve citizen access to public records, which are now stored digitally.
Eliminate disorganized records management practices.
Decrease the amount of time staff spends searching for and retrieving records.
Cabarrus County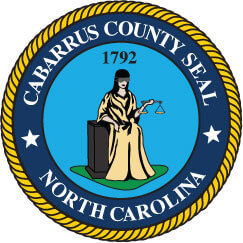 Cabarrus County began its ECM implementation in the veterans department to alleviate issues around information storage, accessibility and security. Since then, the county has incorporated 23 more departments into its ECM system with 75% of its employees accessing the system on a daily basis.
The Cabarrus County IT department had a goal to eliminate silos and create standardized formats for storage in a central repository. Now, employees can quickly access all documents regardless of application or department of origin. The consistency of this new system also reduces training requirements, as all employees are familiar with the ECM system and can assist each other, rather than relying solely on IT for support.
With this enterprise approach, the IT team also developed integrations with applications such as accounts payable and payroll. Even office all-in-one printers are integrated, serving as input devices for employees to scan documents directly into the ECM repository. Chief Information Officer Todd Shanley says, "Integration with our ECM system is so important to our work that it's now in the top five requirements for every application we consider that involves document management."
Implementing enterprise-wide technology is a significant undertaking for an organization of any size. Read the Center for Digital Government publishable report: "The Way Forward: Insights for Government Leaders on Modernizing Service Delivery" to understand why technology plays a critical role in generating cost savings, continuing operations and meeting growing constituent demands.