This tool is doing almost all the work for us. Frisco ISD is no longer in the data entry and paper storage business! DocuNav not only helped us launch our paperless and automation solutions, but they have remained by our side year after year to improve and expand our use of Laserfiche throughout the district.
Bob Allen
– Bob Allen, Director of Business Applications, Frisco ISD
Laserfiche provides efficiency in the city's business process and promotes transparency that we didn't have before. DocuNav has been an essential part of our team and we would highly recommend them to other cities.
Veronica Lomas
Deputy City Secretary, City of Southlake
Laserfiche has impacted our entire district from employees, students, parents and has significantly shortened our everyday procedures. The idea of being able to search for a form or a document in a split second is a wonderful bonus to our district. I can't recommend the team at DocuNav enough. You cannot go wrong by trusting them to help your school district go paperless!
Tammy Yarbrough
Records Management Officer, New Caney ISD
Laserfiche Workflow automation saves countless hours of labor and eliminates tons of human errors. DocuNav has been with us since 2007 and helped every step of the way. I am confident they can help your city, too!
Van Tinch
Senior IT Developer, City of Highland Village
This software doesn't just streamline processes, but it also helps build relationships by creating transparency and providing accountability across the board. That was a major selling point for us. We switched to DocuNav from another provider in 2014 and we are incredibly happy we did! They have created a community of schools where we can network, collaborate, and help each other to succeed.
Joe Griffin
CTO, Keller ISD
Less paper, better controlled retention, faster processing, more control of documents and increased communication. DocuNav and Laserfiche have been a winning combination for us!
Sheryl Berry
Technology Specialist, Plano ISD
Having information at the click of a button without having to leave our computers to spend time looking through files is always a great boon. Running a water district, we have to look further back in account histories and we no longer have spend countless hours searching for that information. All of our information is now literally at our fingertips thanks to Laserfiche and DocuNav!
Linda Samford
Records Manager, Harris County WCID No 36
The Return on Investment for Laserfiche is incalculable when you consider not only the labor costs saved by the elimination of so many tedious, time consuming tasks through forms and workflows and QuickFields, but also the savings of time from being able to accurately and quickly retrieve documents, get answers to bottlenecks and/or expedite current processes with the automation Laserfiche provides.
Rick Nagy
Dallas ISD
Montgomery County Hospital District employees were using Laserfiche before COVID, but we've found that Laserfiche made it so much easier to work from home and maintain HIPAA compliance, and protect privacy for ambulance patients.
Shawn Henners
MCHD
This has been a huge success with seventy-four forms ranging from the simple such as name and address change forms to HR Onboarding, forms involving parents such as the Credit by Exam Request or Camp Scholarship Request and Fundraiser and Club approval requests. We are automating processes that include our parents, vendors, substitutes, students and employees.
Sheryl Berry
Plano ISD
Success Stories By DocuNav Solutions
Solutions By DocuNav Solutions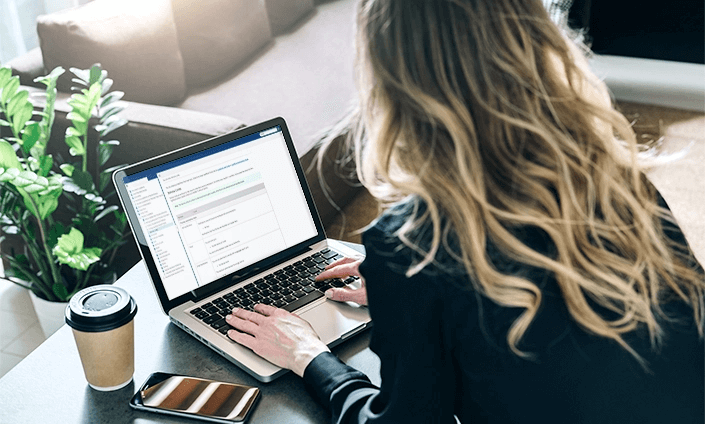 Accelerate Transformation with Solution Templates
Learn automation best practices and gain inspiration from solution designs that are vetted by Laserfiche and industry experts.
Browse the Solution Marketplace