Do more with Laserfiche
Always Making Time for People
Discover how one school district in Texas redirected time to its staff and students during a demanding hiring season by streamlining the way its HR department handled paperwork.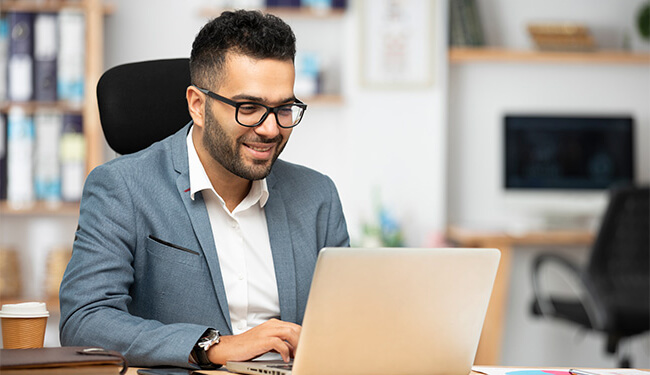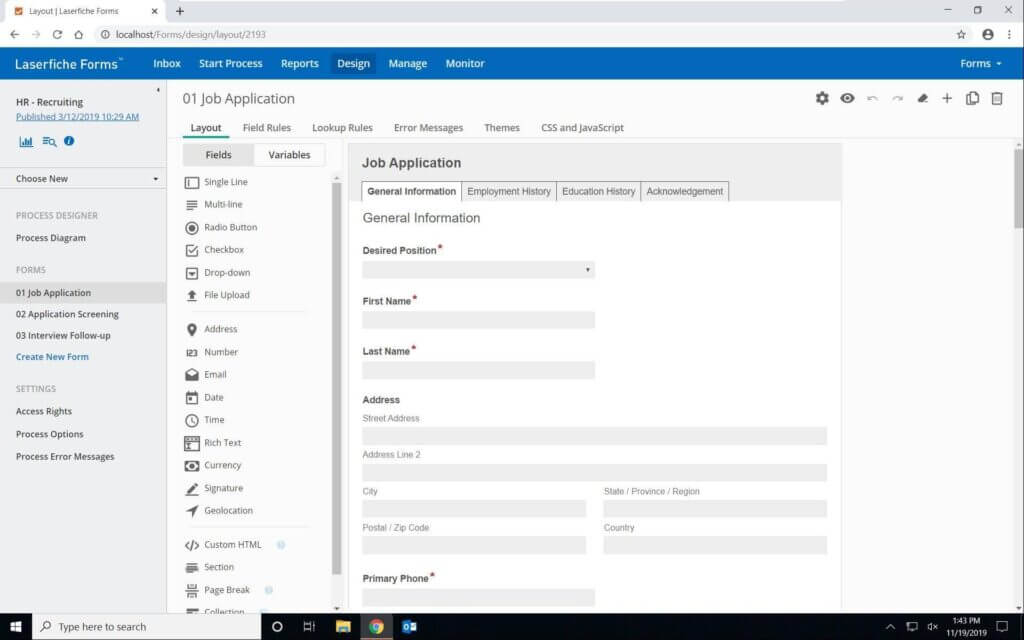 Route and Approve Forms Fast
Speed up onboarding with digital forms that allow employees to enter information quickly and accurately. Leverage automated workflows to route forms to approvers as soon as an employee completes them.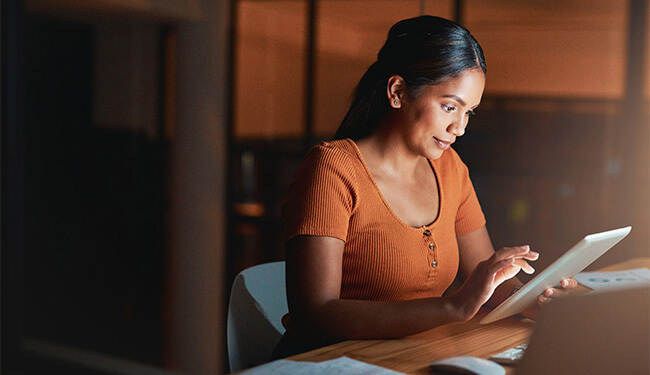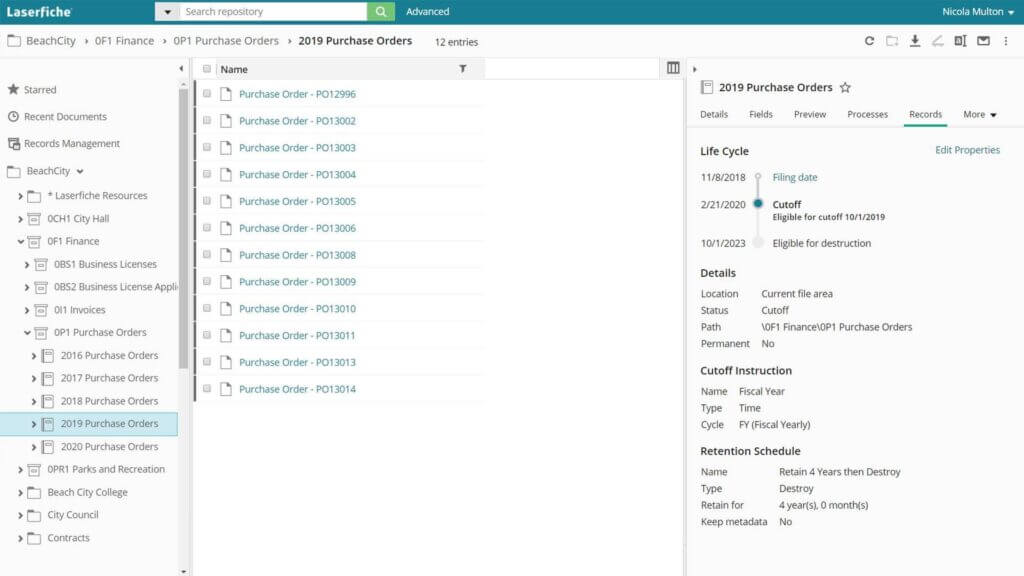 Protect Employee Information
Bolster compliance efforts using powerful records management tools to apply retention schedules to folders or documents. Set up notifications that remind HR staff when to dispose or archive employee information.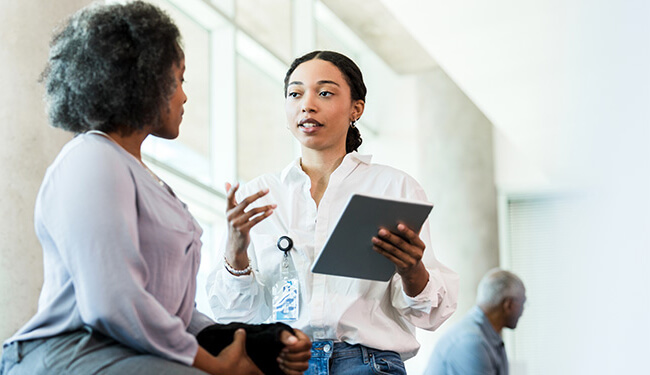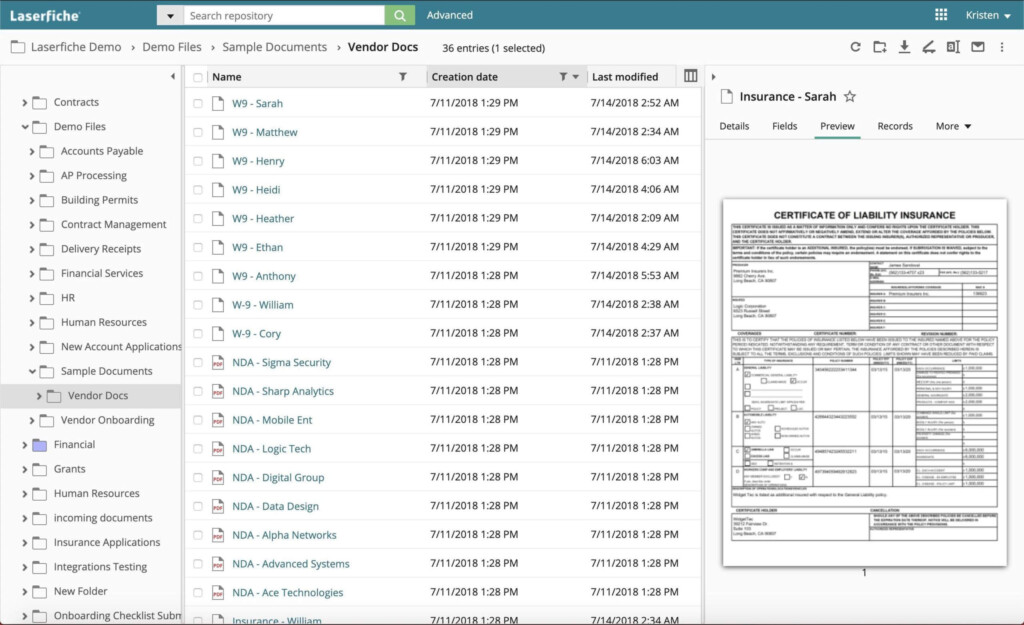 Keep HR Policies Transparent
Give staff easy access to a centralized repository housing employee files and HR resources. Use version control features to ensure that documents such as employee handbooks and training materials are always up-to-date.
See What You Can Do With Laserfiche

"The City of Denton has developed a user-friendly process that dramatically increased the HR department's effectiveness and efficiency." – Sally Cavness, HR Operations and Training Specialist at City of Denton, TX
Featured Success Story
Technology Making an HR Impact
Explore how the City of Denton saved staff time, streamlined its hiring process and protected employee information using process automation, digital forms and records management tools.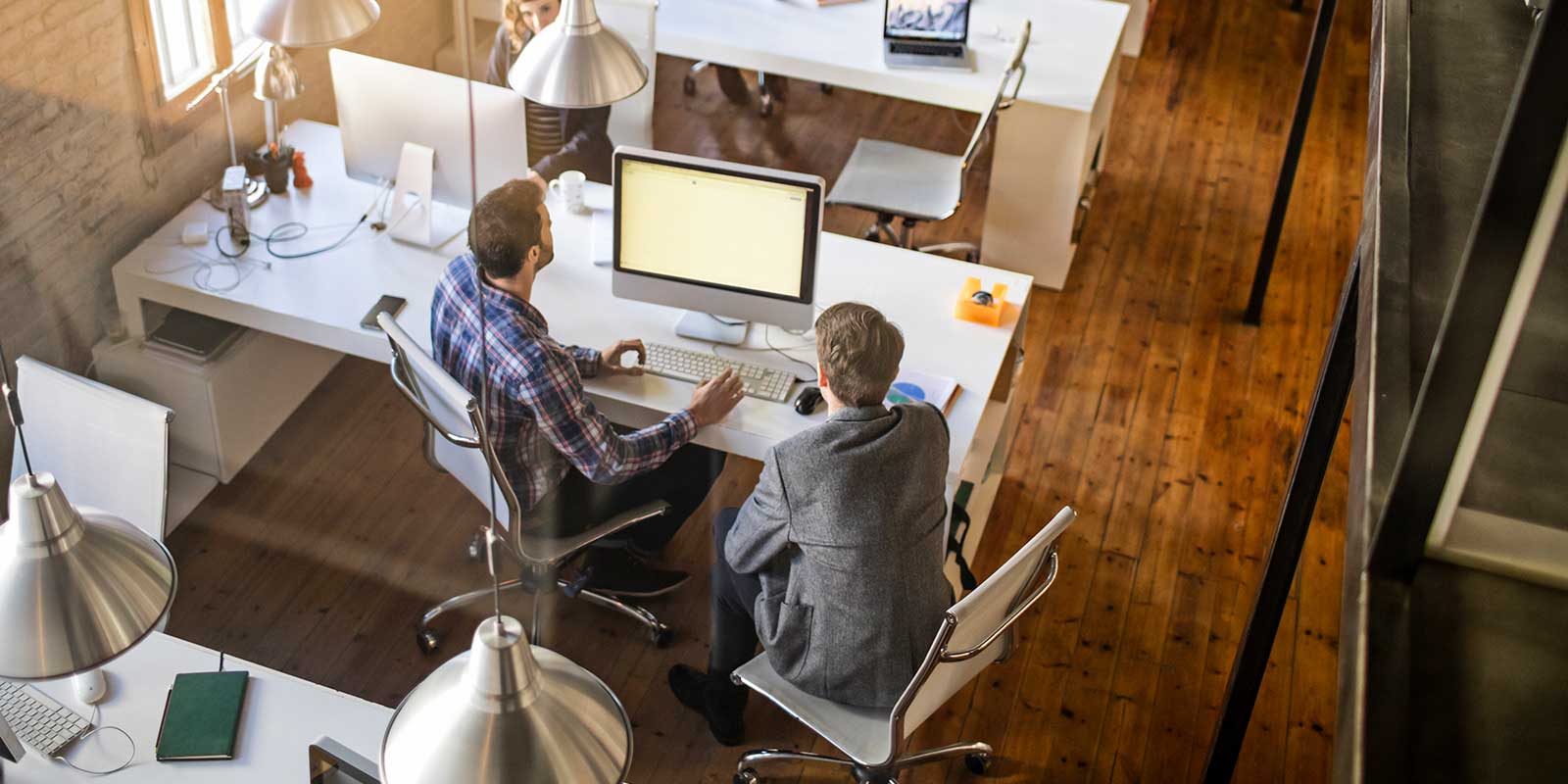 Featured Resource
The Ultimate Guide to Human Resources Automation
Download this eBook to discover how to spend less time managing paperwork and more time focusing on helping employees thrive.
Contact Us for Your ECM Needs
Whether you have product questions, support needs, or want to partner with us, we're here to help you on your digital transformation journey. Fill out the form and a Laserfiche team member will be in touch as soon as possible.