Multiple Ways To Earn Points: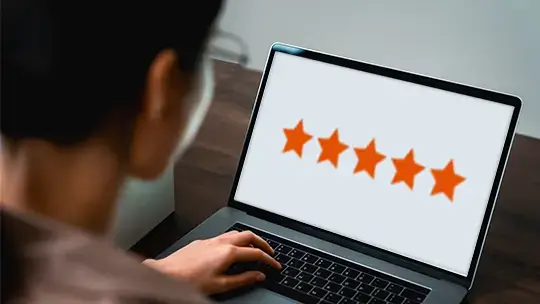 Laserfiche Product Reviews
Earn points by submitting a Gartner Peer Insights or G2 review.
Follow and 'Like' via Social Media and Online Communities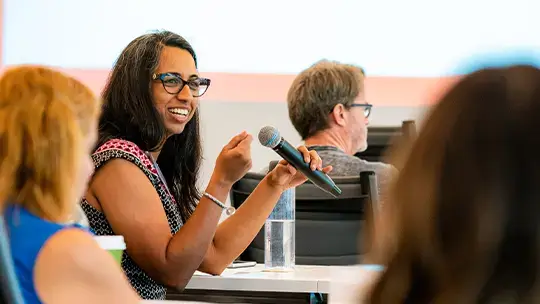 Share Your Success:
User Groups and Submissions
Laserfiche Champion Points for Engagement
Gartner Peer Insight Review
Follow us on Social Media

Like & Share*

Submit screenshot of your like & repost of online Laserfiche social media post

10*

Submitted in activity reporting form on same day of activity, limited to 1 per day
Submit for a Case Study

Submit template for the Solution Marketplace

User Group Co-Presenter Virtual

User Group Co-Presenter In Person

Participate in a Customer Panel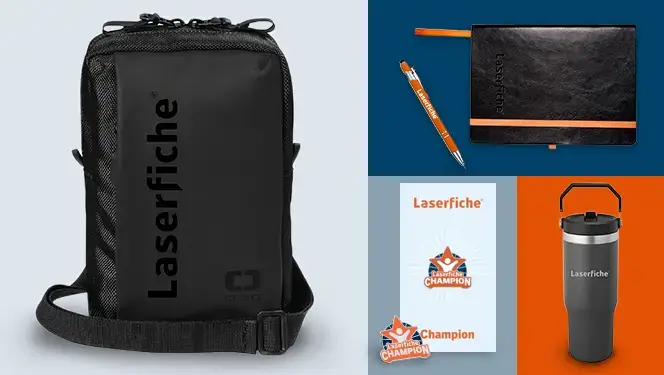 Laserfiche Champion Swag and Rewards
Redeem your swag points for the following items.
Pin – 100 Points
Journal – 200 Points
Water Bottle – 300 Points
Crossbody Bag – 400 Points
Redeem Your Points for Swag
Laserfiche Champion Program
A new customer program where you can connect, share and engage with the global Laserfiche community. Earn points along the way, then redeem them for Laserfiche swag. Sign up today and receive exclusive membership benefits.