5 Ways Document Management Systems Can Improve the Bottom Line
How much will a document management system actually benefit my organization's bottom line?
That's a common, reasonable question every organization should ask before investing in new technology. But like any other tool, the impact of a document management system (DMS) on the bottom line rests entirely on how you use it.
While ROI isn't necessarily a hard, universal number, here are some ways other organizations have improved their bottom line with document management systems.
Reduce Mailing Costs
This is likely the most immediate impact on your bottom line. Before using a document management system, you will have mailing costs. After implementation, you will have none, or very few. This is exactly what happened to the Canadian Seed Growers Association (CSGA).
CSGA previously had to mail paper forms to seed inspectors across Canada, racking up hefty postage bills. Using electronic forms to streamline these back-and-forth exchanges, CSGA significantly decreased postage costs.
In fact, CSGA completely eliminated the need to mail anything—and the three weeks' worth of transit and processing time per application—saving approximately $10,000 in postage, not to mention 300 man hours in labor.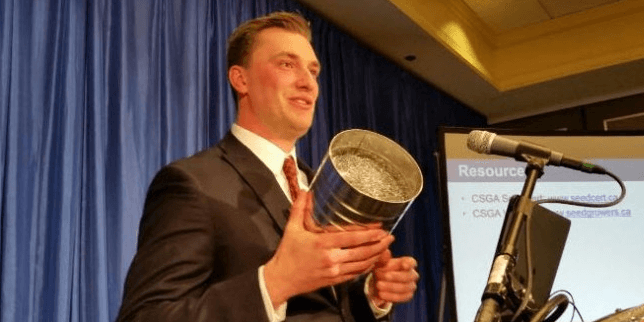 Enable Staff to Work More Efficiently
Can you measure efficiency in dollars? Steinhafels' HR department thinks so.
The department was on the verge of hiring more departmental staff to manage the company's increasing employee count. However, using a DMS, Steinhafels' HR department was able to automate tasks like posting jobs on third-party career sites, data entry and filing. By automating these manual tasks, Steinhafels' HR department was able to hold off on hiring new team members.
"To continue to generate paper and analyze the data on the paper, I would have had to increase my staff," says Lynda Malmberg, Senior HR Manager. "Ultimately, the decision was driven by economics and the need to be more efficient." The decision saved Steinhafels an annual savings of at least $80,000 per year in salary and benefits.
Watch how Steinhafels improved HR efficiency with Laserfiche.
Reclaim Misspent Time
Time is money, and a high-value DMS system can reduce the amount of time it takes to complete repeatable tasks.
For years, the College of the Desert struggled to provide information and timely service to its on-campus and online students—with some documents taking up to eight weeks to process.
Some departments, such as Admissions and Records, scanned and stored documents in an electronic repository that lacked search and indexing capabilities. This meant that staff members had to search multiple locations to find a student file.
The college replaced its legacy electronic repository with a more robust and powerful DMS that enabled online form submissions, automated information processing and allowed for comprehensive search and retrieval of archived information. The end result was a 40% reduction in the amount of time it took to process applications.
"We decreased the amount of manual work involved with document processing by 90%," says Annebelle Nery, Executive Dean of Institutional Effectiveness, Educational Services & Planning.
The College of the Desert explains how document management helped slash 40% off application processing time.
Minimize the Risk of Recordkeeping Fines
A quality DMS does more than just help you go paperless. Beyond eliminating the need for employees to take time manually filing records, it can also help you comply with recordkeeping requirements.
Financial firms like Hanson McClain need to be vigilant about following recordkeeping rules. "The SEC and FINRA require that firms use a certain type of document management technology, such as unalterable database software," says Barry Chapman, Hanson McClain's Director of IT.
You can't put a price on the peace of mind that robust document management software can offer. Actually, maybe you can.
Improve Customer Service
CIRCOR Pibiviesse is a parts manufacturer that builds custom valves for the energy, aerospace and defense industries. Each valve that is delivered also needs an accompanying databook, which contains hundreds of pages of materials certifications, product drawings, internal procedures and more. Without a completed databook, Pibiviesse's valves cannot pass industry inspections and be activated at a plant.
"We used to have documentation on-time delivery rates in the range of 30-40%," says Ivan Fantin, Continuous Improvement Manager at CIRCOR Pibiviesse. Since implementing document management software, Pibiviesse was able to greatly improve its on-time delivery of databooks. "We are proud to say that we now have reached a 100% on-time delivery rate," says Fantin.
This improved process actually allowed Pibiviesse to deliver databooks to its customers even before the arrival of the valves, which has dramatically improved customer satisfaction.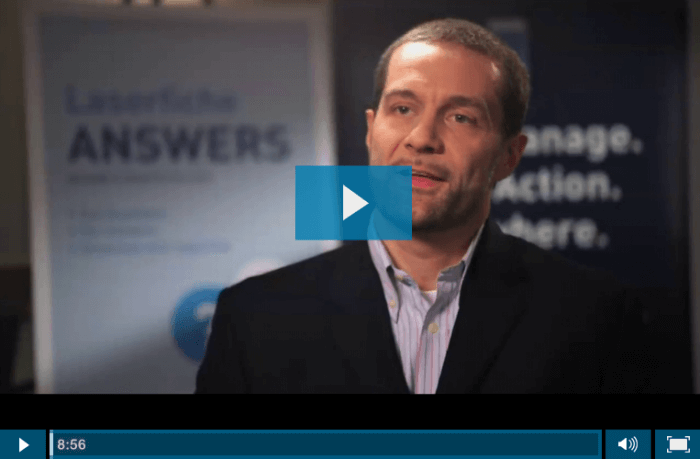 Watch the interview of CIRCOR Pibiviesse explaining how it streamlined its production processes with Laserfiche.
To better understand how a document management system can benefit your bottom line, create a cost-benefit analysis with this easy guide.