How Premium Packing Digitizes Daily Wellness Checks with Laserfiche Forms
Contributed By: Ronnie Alderete, General Manager and Yesenia Marquez, HR Coordinator, Premium Packing
Premium Packing is headquartered in Salinas, California and has offices in Stockton and the Coachella Valley. The company provides contracted labor and all related human resources administration work for companies, primarily within the agricultural and construction industries.
When the COVID-19 pandemic struck, many of the companies served by Premium Packing staff were considered essential and employees had to continue working. In order to keep workers safe, Premium Packing had to introduce a daily wellness and temperature check for indoor factory workers. Any workers who did not pass this check had to be sent home. The information had to be stored for a specified time period due to legal regulations.
Initially, this information was kept on paper. 90 employees just in one facility needed to have their temperature checked and recorded six days a week, resulting in quite a lot of paper that had to be stored. In addition, this paper had to be securely stored to comply with HIPAA regulations.
Laserfiche Forms was the ideal solution to this challenge. Premium Packing's Laserfiche Solution Provider Appleby helped implement this solution in three days.
Employees Fill Out a Wellness Check Questionnaire on the IPad
When an employee reports to work, the first thing that he or she does after clocking in is get his or her temperature checked using a non-contact thermometer by a supervisor. The employee then fills out a wellness check questionnaire on an IPad. Among other things, he or she enters their temperature reading. The employee can select an English language or Spanish language version of this form.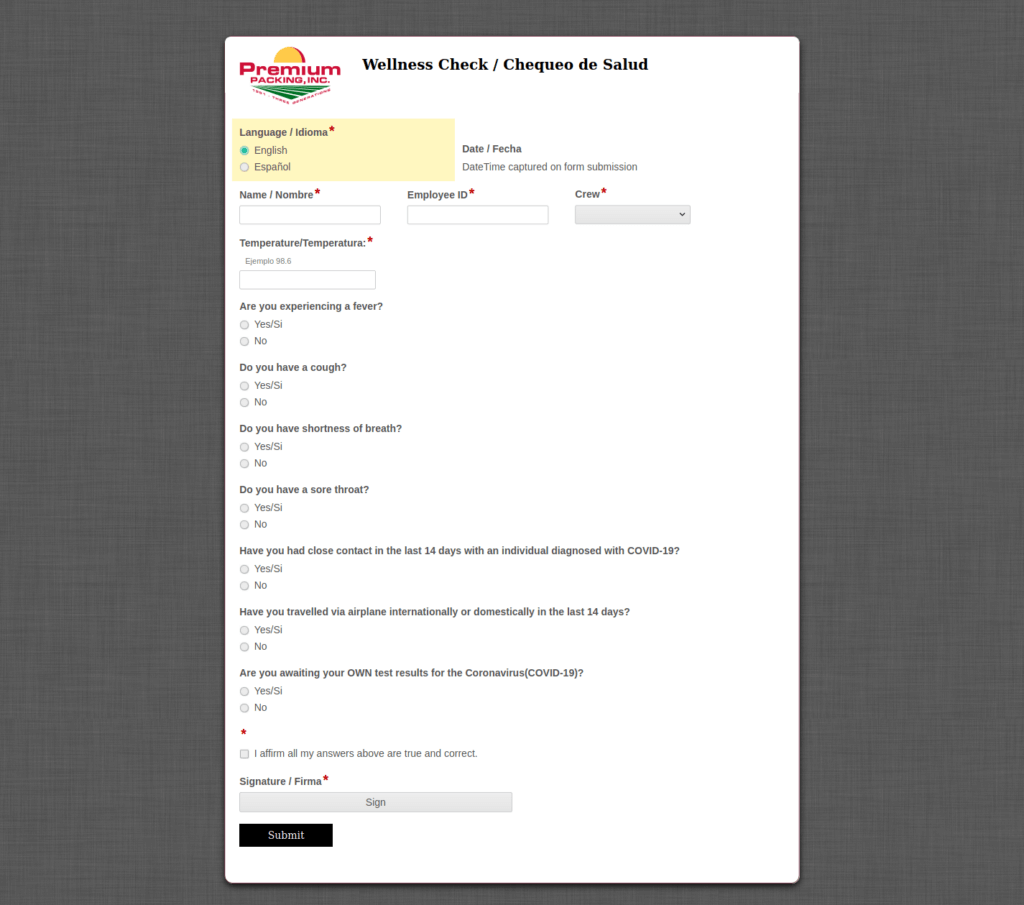 If the temperature reading is over the 100-degree threshold, or if the employee answers yes to some other symptoms, a red message appears on the form. This message tells the employee to step aside and see a supervisor after submitting the form. The human resources coordinator also gets an email about the high-risk individual.
The employee is evaluated, and, if found to be sick, sent home. If the employee made a mistake in filling out the form, such as forgetting to include a period in the temperature box, he or she is cleared and is able to resume work.
The human resources coordinator follows up with each site supervisor to learn how each incident was handled.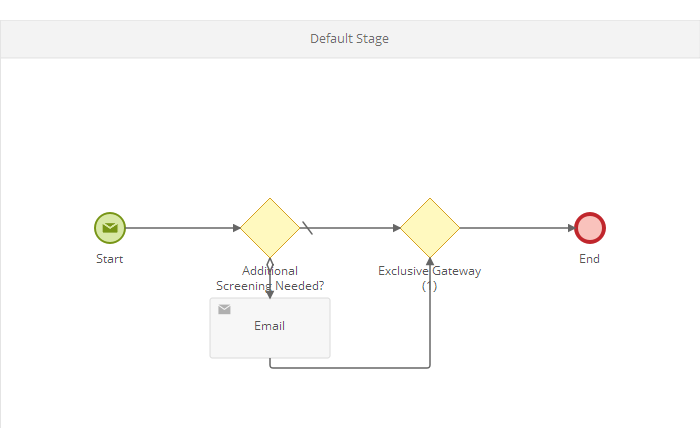 The New Process Helps Support Premium Packing's HIPAA Compliance Program
Once the employee submits the wellness questionnaire, there is no way to retrieve the data from the IPad. All of the forms filled out by employees are stored in a secure folder in Laserfiche, to which access is limited to only those individuals who should legally be able to see the information. All of this assists Premium Packing in managing its HIPAA compliance strategy.
The organization does not need to worry about how to securely store multiple paper documents with health information, as information is automatically filed in its Laserfiche repository, with appropriate security rights applied.