What Is Federated Search?
Federated search is "a technique for searching multiple text collections simultaneously." Think of it as a tool that searches a collection of sites, drives or other databases that the creator of the system chooses.
With a customizable scope, federated searches can provide a unique combination of sources for a particular user, community or organization.
Below are four key benefits of using federated search:
Convenience
Federated search is a convenient way to browse a variety of sources at the same time. With one search, users can see results from:
Network drives
Intranets
Repositories
Websites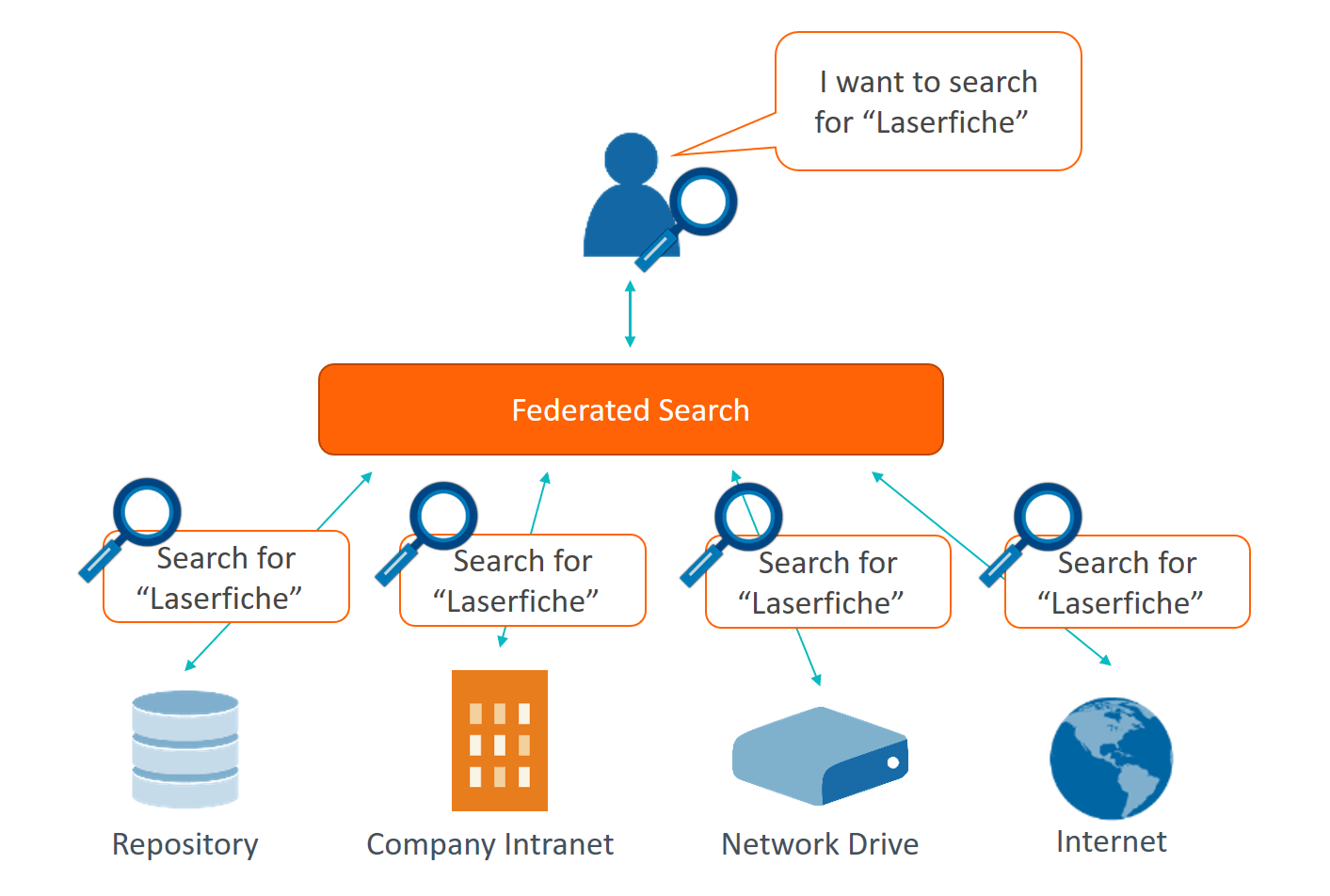 Figure 1: Use Federated search to gather results from multiple sources simultaneously.
Users can search these sources all at once and see the results in a consistent, centralized interface.
This is especially useful for opening up siloed resources across different departments. For example, imagine you're a city clerk and the public works department has its own set of databases, repositories and websites. Federated search would allow you to search those resources in addition to your own, while staying in your familiar search portal.
Security
Another key benefit of federated search is that it can query secure, gated sources. In addition to sending search queries to each source, a federated search can also send user credentials,2 allowing users to see results that wouldn't otherwise appear in, say, a typical web search.
For instance, colleges and other academic institutions can use federated search to provide students easier access to academic journals and other subscription-based resources. Instead of having to log into each system and search separately, students can view results from a variety of authoritative sources as a combined list.
In addition, if the user of the federated search engine doesn't have access to a particular source, those results simply won't appear. This means that two users can search using the same interface, while having different results depending on their levels of access.
Figure 2: Federated search can pass user credentials, allowing for collected results from subscription-based resources.
Flexibility
Have you ever done a web search and felt you could have prioritized the results better than the search engine did? If you're an expert in a field and find that a web search isn't quite hitting the mark, it can be frustrating.
Federated search addresses this issue by giving you the ability to weigh sources depending on how relevant or visible you want them to be in your searches. This ability to tweak results gives the flexibility to prioritize searchable information in a way that works best for your organization or a particular user's needs.
Figure 3: Users can weigh results as they see fit using federated search.
Many wealth management firms have compliance policies that employees need to know about. To keep important compliance information and documents accessible, a federated search could be set up to weigh the location of these materials above others. Users could then always see these documents prominently in searches, encouraging further awareness of the policies and procedures essential to business operations.
Reach
A versatile tool, federated search can be used to extend the reach of your searches and explore the depths of the web. It provides a reasonable solution for users who have difficulty searching the deep web, or parts of the internet ignored by search engines.
Not truly as scary as it sounds, the deep web is mostly comprised of content that a standard web crawler (a tool to scour pages and gather their information) either can't or doesn't find it worth the time to explore. This content includes:
Pages running on a slow server
Sites that request a user login or particular credentials
Areas of websites prohibited by the robot exclusion protocol
Documents that are not linked to from anywhere else
Dynamic pages that update too frequently
The deep web includes many useful public resources, such as the US National Library of Medicine's PubMed service—which harbors a wide array of scientific and biomedical articles dating back to the 1950s, as well as the US Census Bureau's insights and population statistics. This part of the internet also includes sites for the U.S. Patent and Trademark Office and the US Copyright Office, whose core contents are not listed without the use of their own interfaces.
Research organizations, science labs, attorney's offices or government agencies that want to view information from these resources (or a collection of services like them) can use federated search to find the information they are looking for and further their goals.
Want to learn about more document management features that can help your organization excel? Click here to download the Document Management Buyer's Guide.