What Is Records Retention?
Organizations are mandated by law to retain confidential client, employee and company information for a minimum period of time. So, what do you do once a document outlives its purpose?
Holding onto such a document for too long poses a security risk, and can put your business in non-compliance with current privacy regulations.
Records retention is a practice by which organizations maintain confidential records for set lengths of time, and then employ a system of actions to either redirect, store or dispose of them. Records can be considered evidence of a decision or transaction that took place within your business operations, and should be kept as long as required—or for as short a period as necessary–by regulatory, legal or business governance.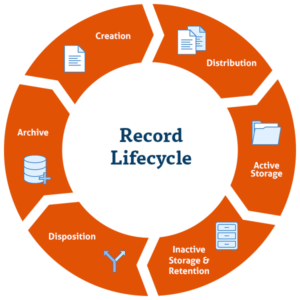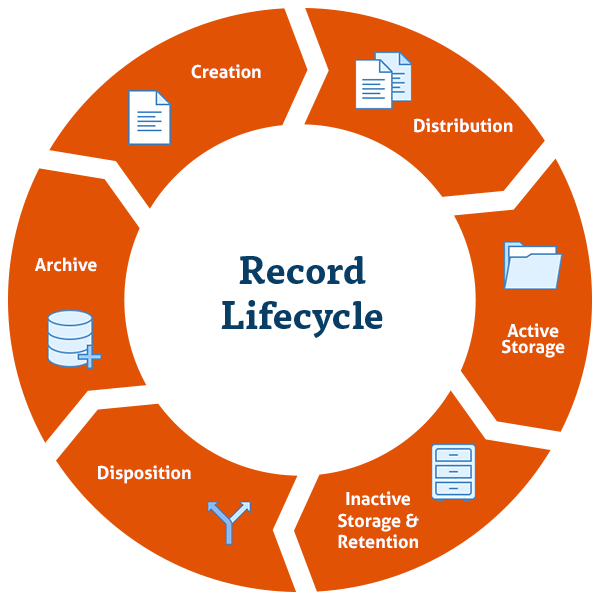 For example, in the U.S., many accounting and tax documents are kept for up to 7 years as mandated by IRS requirements. Depending on your industry regulations or business needs, you may choose to keep certain records longer, or even store them in a different manner than other records you maintain.
Records retention is driven by a system of policies, scheduling and infrastructure that enable administrators to comply with governing regulations, laws and business best practices.
Here are three major components of a successful records retention strategy:
1. A retention schedule 
A retention schedule is a system of classification that standardizes the different types of records your organization manages and how long they need to be kept. A successful retention schedule is routinely updated to ensure that rules for records retention included in the schedule comply with all laws and regulations which pertain to them.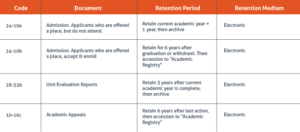 2. Retention policies 
Records retention policies govern the classification, storage, preservation and destruction of all records in an organization. These policies help to ensure that important records are not mishandled, and that temporary records are discarded promptly in an effort to reduce risk and keep the records management system clean, coordinated and secure.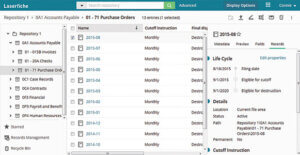 3. Records infrastructure
Records are only as good as they are accessible. The records your organization maintains should be easy to search, retrieve and update at all times. Whether preparing for an audit, accessing client information, or making changes to important documents, having a centralized, organized, digital records management system in place ensures that your retention schedule and policies are easily and consistently followed.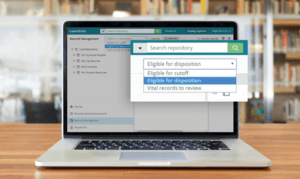 Qualities of a successful records management system should include:
Configurable security: Levels of access to specific documents or folders should be easy to manage by records administrators, to aid in security for clients and your business.
Simple search and retrieval: Records should be accessible immediately upon request, whether by business professionals, or via public portals for clients.
Centralized storage: Whether on-premises or in the cloud, records should be organized in an intuitive, easy-to-maintain digital repository.
Intuitive audit support: Often it's as (or more) important to be able to demonstrate that your organizations followed regulations correctly after the end of the retention period than being able to find something during it. A system that supports the auditing process can be invaluable in any organization.
Automated records management processes: The life-cycle of any type of records should be tracked and maintained with process automation technology built into the infrastructure, resulting in seamless, transparent storage, access, archiving and classification of any and all records in an organization.
"The best records management solution is one you don't need to think about," says Justin Pava, Principal Technical Product Manager at Laserfiche. When considering your records infrastructure, be sure to prioritize simplicity, ease of use and reliability in your records management system.
Records retention is a necessary part of a successful records management practice, supported by a system of rules, regulations and organization the helps businesses run smarter.
Looking to make Laserfiche your records management solution? Customers can get started streamlining regulatory processes, such as building permit applications and inspections, quicker than ever with the pre-built workflows offered through the Laserfiche Solution Marketplace.
To learn how digital records management supports compliance, transparency, security and ease of access, download the Ultimate Guide to Records Management.