4Front Engineered Solutions Eliminates Errors and Improves Efficiency in Customer-Facing and Back-Office Processes
4 min read
SITUATION
• Needed a way to centralize information
• Reliance on manual processes such as order management and accounts payable
• Lack of standardization and automation in processes
RESULTS
• Automated manual processes and created a digital-first, streamlined employee experience
• Increased productivity, transparency, and accountability
4Front Engineered Solutions has nine facilities in North America, and designs, manufactures and installs loading dock equipment solutions that are aimed at supplying the critical needs of customers across warehousing, manufacturing, retail, and distribution centers. As a result, productivity is a high priority. Commanding that accounts payable processes conform to the demands of today's digital world is imperative. Like the modern and efficient approach taken with its products/solutions, 4Front wants to ensure it complies with industry regulations and more importantly, that customer needs are met with speed and accuracy.
"We initially wanted a quick way to process and access files ranging from order records, invoices and credit memos across different offices," said Amy Skoug, director of IT — Applications at 4Front. "By developing a system that employees can use to manage core business documents from across the country, we have been able to use Laserfiche to improve efficiency and transparency for our customer service teams and other departments."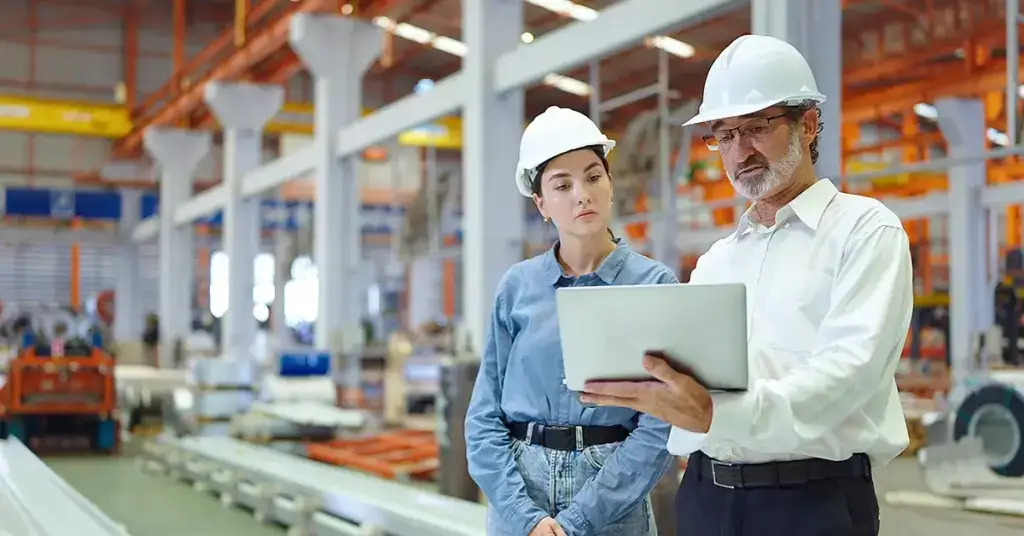 4Front has been able to centralize information across departments in multiple locations, including accounting, customer service, engineering, and distribution, using Laserfiche repositories that enable standardized records management practices and simultaneous collaboration on documents. Employees use Laserfiche to digitally capture, manage and process order documents from purchase orders through invoicing, boosting accuracy and accountability. These initiatives have also enabled employees to work remotely during the pandemic, contributing to the company's long-term business continuity and resiliency. Additionally, 4Front has leveraged Laserfiche to gain greater insight on how to continually improve efficiency, using to the process data from Laserfiche to rapidly identify and address process bottlenecks and opportunities for optimization.
Digital Transformation Covering Thousands of Miles
4Front initially implemented Laserfiche in 2016, driven by a need for a digital document management system that could provide long-term access and easy retrieval for manufacturing order information. With a previously paper- and manual task-driven order process, the organization scanned existing files and input new orders into a centralized Laserfiche repository for office locations in the U.S. and Canada. 4Front used the Laserfiche platform to build a digital customer and order information system, enabling staff to search for files with metadata and monitor real-time status for orders. This digital system has improved responsiveness to customers in need of service, as well as enabled departments such as accounting and customer service to digitally update and approve amendments to orders. Through an automated Laserfiche workflow, documents in need of review are routed to the relevant team, who can then cross-reference submissions across multiple locations and approve of changes within the system. Staff can work off one master copy of the document, which minimizes errors associated with managing multiple document versions.
"We gained a lot of interest from many departments after implementing Laserfiche Forms, including customer service to distribution, accounts payable and accounting," said Skoug. "It provided us with a new way to do approvals for many of our existing processes."
Implementing Laserfiche has also supported global expansion at 4Front. The company used the solution to digitize the check filing process within its Canada office. Using this system, staff can now process large batches of checks, which are digitally paired with corresponding invoices and filed within the repository by vendor name.
The company also integrated Laserfiche with 4Front's enterprise resource planning (ERP) system to process invoices and work orders more easily. Files are automatically sorted and populated with the relevant sales order metadata, allowing interdepartmental collaboration, digital search and retrieval by leveraging metadata for order information. Using Laserfiche, 4Front also automated the three-way match between invoices, receipts and order forms. Laserfiche generates reports and checklists throughout the approval processes to help staff stay on track, identify areas of improvement, and minimize manual errors. Starting as a manual, paper-intensive process, the new invoice and work order processes have enabled more transparent customer and order information and opened up new opportunities for digital transformation.
The Road Ahead
After implementing its automated invoice and order management system, 4Front has achieved substantial savings in time originally dedicated to manual, paper-based tasks. This has been especially crucial during periods of expansion, as well as during pandemic-related operational disruptions.
Digital, centralized information has supported business continuity at 4Front as well, providing employees with a means to access and share files during the pandemic when staff needed to work remotely.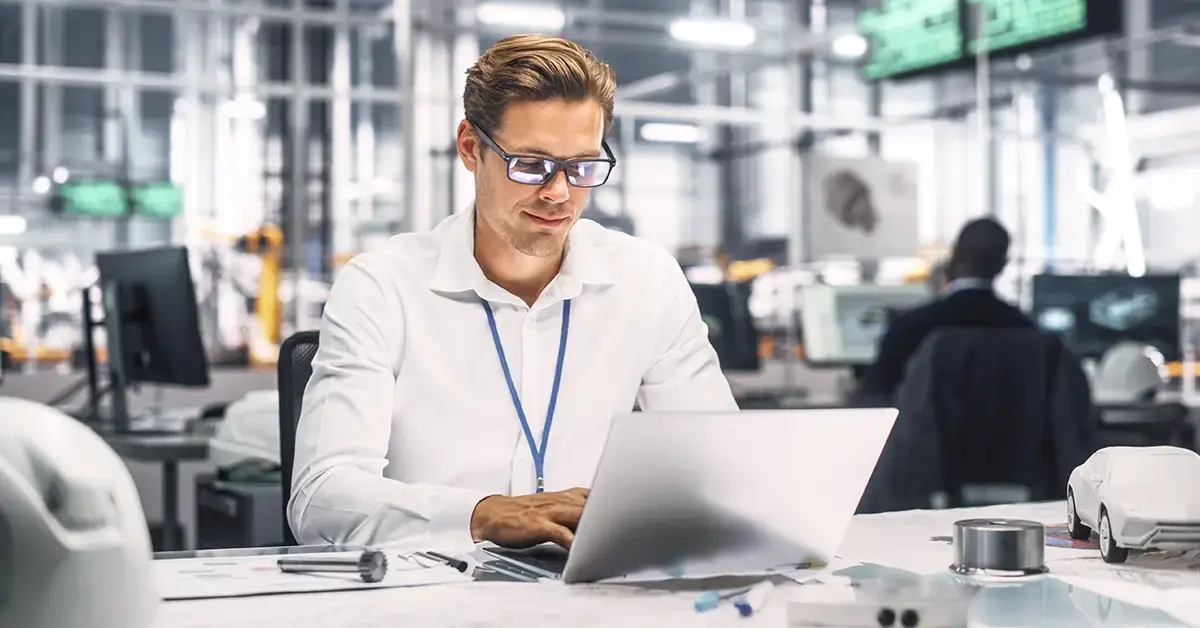 Solution-driven metrics are another component contributing to 4Front's digital transformation initiatives, utilizing monthly reports that provide insights on overall productivity, staff performance and trends on reason codes. Additionally, the company is actively identifying other departments and processes where Laserfiche could be deployed, including the HR department to centralize employee files, facilitate the onboarding process and track trainings and safety reporting. 4Front is also looking to digitize common manufacturing industry processes such as generating and managing bills of lading (BoL), as well as new product information documentation. To continue driving change, plans are in place to deploy Laserfiche in departments handling input and feedback from external stakeholders, such as the warranty team and in-records retention processes, as well as engineering change processes.
"The manufacturing sector is becoming increasingly data driven. Our digital transformation initiatives have enabled us to provide a better experience for our customers and staff members. We can respond to customers more quickly, retrieving relevant documents in seconds while speaking to them."

Amy Skoug, director of IT — Applications, 4Front