AUC Modernizes Records and Processes Campus-wide
5 min read
SITUATION
• The university needed to retire a legacy document management system
• Content needed to be migrated to a system that offered information management and process automation
SOLUTION
• Improved information retrieval time and efficiency
• Automated processes accelerated response times and increased transparency
• Enhanced student, staff and faculty experience
The American University in Cairo (AUC) is a leading English-language, U.S.-accredited institution of higher education. With a diverse community of students, faculty, alumni, trustees and supporters representing more than 60 countries, the university prides itself on being a crossroads for the world's cultures and a vibrant forum for reasoned argument and spirited debate.
While the university is over 100 years old, it has prioritized offering a modern student experience. Its New Cairo campus features a state-of-the-art facility for advanced research, innovative teaching, lifelong learning and civic engagement. Recently, the university's technology solutions team set out to modernize technology systems and processes to better align with its students, faculty and staff's needs and expectations.
"Before Laserfiche, we were facing many challenges in managing a legacy content management system," said Soumaia Al Ayyat, Ph.D., lead applications development analyst at AUC. "We had an overflow of paper-based documents and student records stored in our warehouse."
The technology solutions team worked with BMB, a Laserfiche solution provider with locations across the Middle East, North Africa and Europe, to implement Laserfiche as a modern way to manage information and automate processes campuswide.
Building a Strong Information Governance Framework
AUC outlined its requirements for a new system for managing content. The technology solutions team had the vision to go beyond traditional document management and implement a full content services platform.
"We were looking for a centralized content management system for improving process automation and enforcing governance rules on the content," Al Ayyat said. The technology solution team selected Laserfiche for its ease-of-use, flexibility and integration capabilities.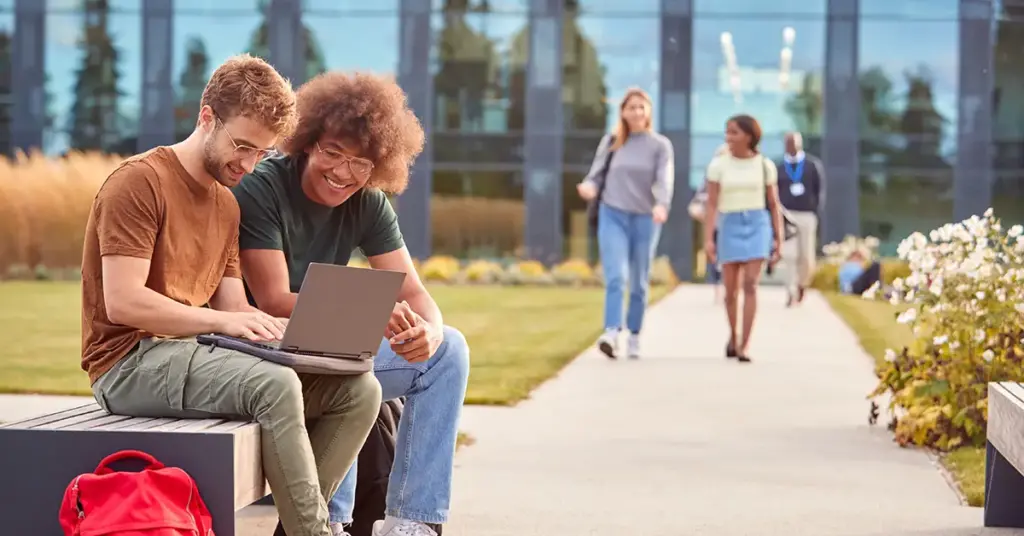 The plan was to migrate content from the legacy system to Laserfiche with documents' respective template fields, and implement access controls and forms-based audit reports of the legacy system's actions. The team also embraced Laserfiche's records management capabilities by applying retention polices on the migrated content as well as new content.
"All departments reported a noticeable improvement in retrieval time and efficiency due to the accompanied metadata and proper access rights," Al Ayyat said, adding that documents for over 25,000 students were successfully migrated. "We've saved a great amount of paper, time and budget with Laserfiche records management."
Early Adopters: Automating Enrollment and Admissions Processes
Once the team had brought content over from the legacy system, they turned their focus to automation for four different user personas: for students, staff, faculty and external users (such as visitors). One of the most pressing needs was streamlining the admissions process.
"Just before COVID-19, the university was transforming into a paperless and cashless campus," said Mohamed El Fadly, technology solutions director at AUC. "One of its main goals was to enhance and automate the admissions process, so that students could submit their files online and track their documents at any time."
Before using Laserfiche, students were required to submit around 10 types of documents — including grades, birth certificates, national IDs, photos, etc. — in physical form.
"The Enrollment and Admissions Office was our early adopter of Laserfiche Forms to automate the admissions checklist process," El Fadly added. The office launched a Laserfiche form that enabled students to submit documents online and routed the information automatically to admissions and related departments for review, approval and follow-up. Students can track the progress of their applications at any time in the process.
Students can also opt to visit AUC's Student Service Center to submit documents. For in-person submission, students sign a signature pad, whose system is integrated with the Laserfiche form so that it may be stored in the repository for future reference.
An API integration between Laserfiche and AUC's student information system, Ellucian Banner, streamlines information sharing and the creation of students' Laserfiche accounts once accepted.
Since the success of the admissions checklist, AUC has also used Laserfiche Forms for a number of other student-facing processes including:
Scholarship checklists
Research grants
Overload requests
Withdrawal requests
Leave of absence requests
"Any of these automated processes enable students to submit academic and administrative documents online, receive approval quickly and track their status," said El Fadly. "We're able to offer these responsive student services because we're using Laserfiche as a campus-wide solution."
Campus-wide Process Automation and Modernization
"Laserfiche's ease of use and integration capabilities with our core systems like Banner and SAP enable the university to quickly extend its workflow and online forms solution capabilities to other campus departments, including the Registrar office, the Provost office, the security office and the Controller office," said El Fadly.
For faculty and staff, AUC has automated processes that previously required many manual, repetitive tasks and physical copies, including:
Faculty grants
Faculty report requests
Faculty grade change requests
Clearance requests
Visitors to the campus, too, use Laserfiche as part of the visitor request process. Once a request is submitted, Laserfiche generates a QR code with dynamic information extracted from the request form, which is presented at the entrance gates. An integration with the CodeREADr app enables security guards to scan the codes with the app and record check-in and check-out.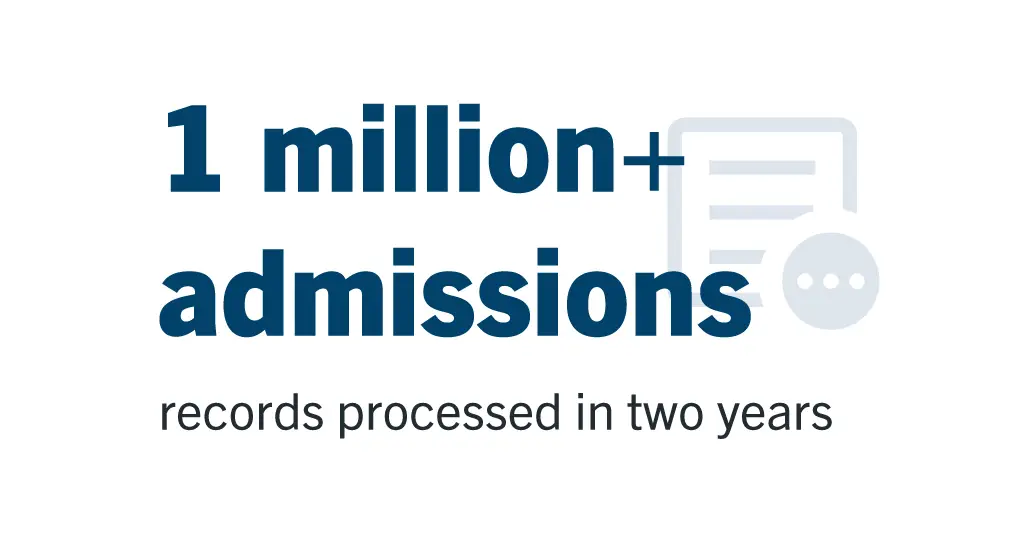 "These modern, automated processes have enabled AUC to manage increased information flow without additional burden on students, faculty and staff. Adopting Laserfiche in the Enrollment and Admissions office has led to the migration of over 1 million admissions records and the processing of over 320,000 records in two years, while AUC has also managed over 350 School of Continuing Education petition submission, 1,000 visitor requests and nearly 200 clearance requests in the same amount of time. Additionally, the use of Laserfiche aligns well with AUC's sustainability goals. "We've eliminated the use of millions of paper documents," Al Ayyat said. "Laserfiche has helped us to achieve our paperless goal and go green."
Today, the technology solutions team continues to optimize operations and digitize more departments' content. The team has more than 20 business processes in their queue for automation.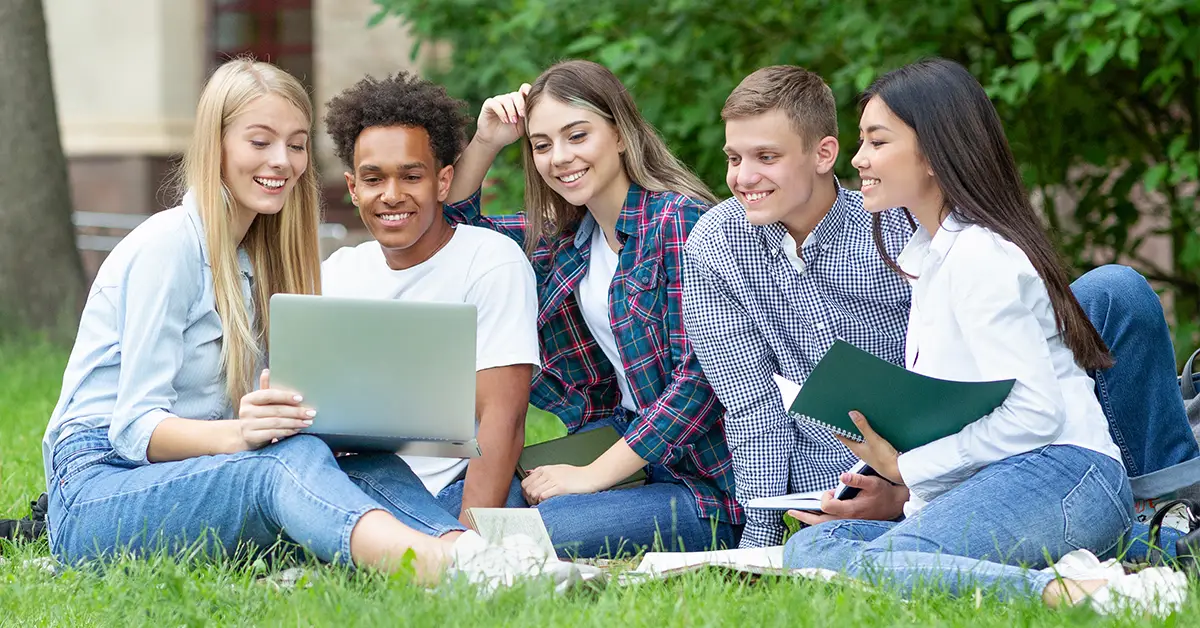 "The smart process automation in Laserfiche and its capabilities to design very complex processes facilitated the improvement of AUC's internal processes and enhanced the student experience," said Al Ayyat. "Laserfiche provides efficiency via intelligent forms with the proper workflow and the proper repository access rights. The smart reporting and analytics of Laserfiche empower the stakeholders in monitoring and identifying process bottlenecks. Overall, Laserfiche enables us to offer our services more quickly and with greater accessibility."