CIRCOR Pibiviesse
3 min read
CIRCOR Pibiviesse Creates Enterprise-wide Efficiency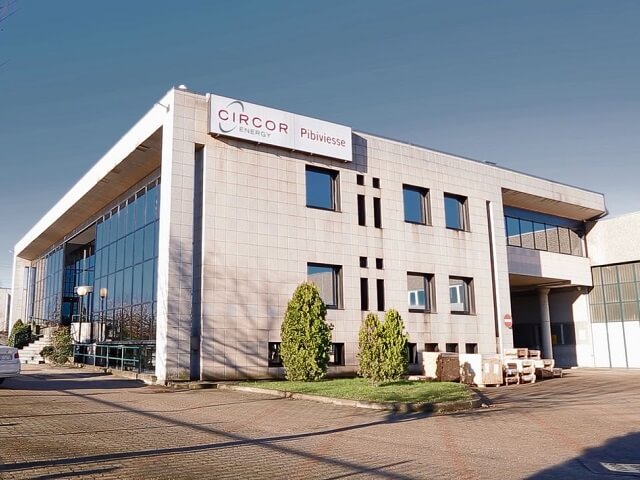 With three manufacturing facilities, year-long production cycles and more than 400 compliance standards to adhere to, CIRCOR Pibiviesse put a focus on reengineering its operations.
"We needed to give management better visibility into the status of the production cycle," says Continuous Improvement Manager Ivan Fantin. "Customer requirements are also increasing in our industry, which makes compliance more and more challenging each year."
Many of Pibiviesse's transparency and compliance challenges resulted from creating databooks—documentation containing hundreds of pages of materials certifications, product drawings, internal procedures and more. Without a completed databook, Pibiviesse's valves cannot pass industry inspections and be activated at a plant.
"These documents are compiled throughout the lifespan of a project, which may last from six to more than 18 months," says Fantin. "You can imagine how many logistical challenges this creates for a company with so many employees and departments."
Pibiviesse turned to Laserfiche to gain visibility into its operations and comply with stringent manufacturing standards. One of the benchmarks for the software was whether or not it could improve the firm's on-time delivery rate of databooks.
Enterprise-wide Transparency
The first order of business for Pibiviesse was making sure its employees, departments and facilities were on the same page regarding the status of pending projects and the availability of valve documentation.
With Laserfiche, the firm achieves this goal by:
Storing all documents related to valves in a centralized, digital repository
Creating order status reports to identify production delays
Providing mobile devices to staff in the field, so they can instantly respond to time-sensitive production tasks
For example, Pibiviesse uses Laserfiche to make sure the tools used to measure valves are regularly calibrated. As a tool approaches its expiration date, the system automatically emails a reminder for the specialist to calibrate the tool, which helps avoid manufacturing delays and liability from faulty valves.
"With Laserfiche, we've implemented an efficient process that ensures follow up at different levels of the enterprise and stages of the production process," says Fantin. "The flexibility of the software allows us to monitor and control our business processes while better serving our customers."
One System Satisfies 400 Standards
Pibiviesse hoped to leverage its newfound transparency to comply with more than 400 industry standards that were notorious for halting the production cycle.
"We decided to analyze how many different types of documents the customer normally requires, and we came up with about 200," says Fantin. "Those different document types became our basis for building new compliance processes."
Pibiviesse used its list of required documents to build checklist templates in Laserfiche, so the system can easily identify documents that are required to fulfill a customer order.
For instance, Laserfiche ensures that suppliers provide required certificates every time materials are delivered by:
Monitoring the receipt of materials as they enter a facility
Cross-referencing incoming materials with a list of existing materials certificates
Generating a daily to-do list to gather missing certificates
The improved compliance process ensures that materials certificates are accessible across the enterprise and electronically delivered to the customer before a valve is delivered to a plant.
"We had documentation on-time delivery rates in the range of 30-40% before changing our processes with Laserfiche. Now we are proud to say that we have reached 100%," says Fantin.
As a result of this improvement, Pibiviesse has dramatically increased customer satisfaction and minimized regulatory penalties incurred from databook delays.
Creating a Culture of Efficiency
Pibiviesse plans to continue using Laserfiche as the foundation for operational efficiency and compliance, which Fantin believes must happen through effective change management.
"Business process reengineering is a top-down process," Fantin says. "Nothing will change if management simply decides on some new strategies for the future. They have to go to where things happen, show leadership and involvement to the staff and drive people toward the new processes."
As Pibiviesse continues to help its employees become more efficient with Laserfiche, it has advice for other organizations seeking to do the same.
"Start by focusing on your processes—not the functionality you need to improve them," Fantin says. "We took a close look at our processes and that's why we were able to gain the maximum benefit from our Laserfiche implementation."