DHL Builds Automated, Digital and Sustainable Operations
6 min read
SITUATION
As DHL strengthens infrastructure in Latin America, the IT department needed to build more automated, digital and sustainable operations. Initiatives to digitize flight information and records for pilots and dispatchers evolved into larger projects in airplane maintenance and legal.
SOLUTION
Laserfiche was the perfect solution for its records management, electronic forms and process automation capabilities. As departments discover new efficiencies and see how easy Laserfiche is to use, the Laserfiche project list continues to grow.
RESULTS
With Laserfiche, DHL has created more sustainable and efficient operations. These digital initiatives have also opened up opportunities to gather data on processes, enabling the organization to continue to optimize and grow without sacrificing quality in its services.
DHL is one of the world's leading logistics companies, employing 100,000 people in over 220 countries and territories. Whether for a small parcel or fleet of large shipping containers, DHL prides itself on its efficiency and care in transporting goods and information.
As the company strengthens its infrastructure in Latin America and looks to more automated, digital and sustainable operations overall, Laserfiche plays a critical role in its innovation, responsible and sustainable information management, and growth in the region.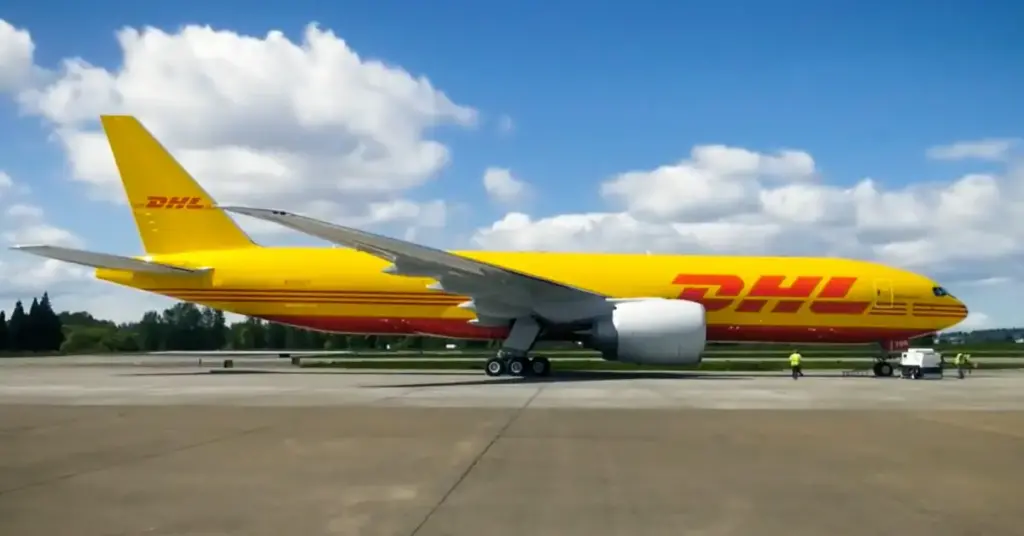 Piloting the Electronic Flight Bag Process
As part of DHL's efforts to increase efficiency, support sustainability and strengthen business resilience, the IT team began searching for a platform for digitizing records in the human resources department. When COVID-19 became a concern in 2020, this morphed into a quest to quickly deploy a digital solution for the electronic flight bag (EFB) process. This led DHL's IT team to Laserfiche, which presented the opportunity to optimize these processes and more.
The DHL team consulted with Canella, S.A., a Laserfiche solution provider based in Guatemala, who recommended Laserfiche. When deciding between an on-premises or cloud deployment, the choice was clear.
"In 2019 we were told, 'No more local servers,'" said Rodolfo Gonzalez, information technology manager at DHL de Guatemala S.A. "So that's why we went with Laserfiche Cloud — for IT, it's easier because we don't have to buy servers and have maintenance for servers. We don't have to worry about updates or infrastructure; Laserfiche handles those."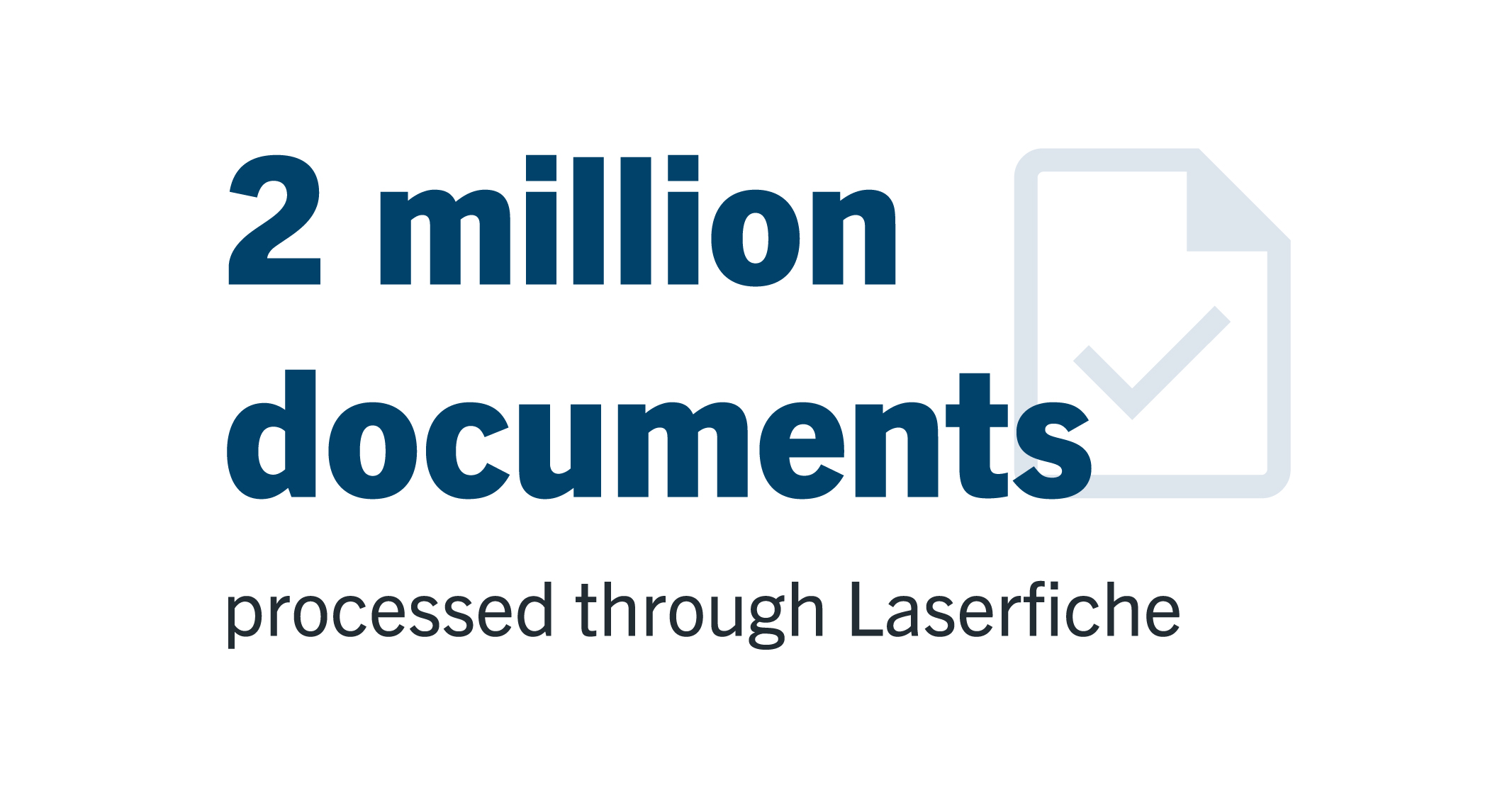 The first project the team took on was the EFB process: Historically, pilots and crew members were required to visit the dispatchers office to get a hard copy of the documentation needed for their flight. This documentation included critical data including flight route, weather, and landing surface/airport information, as well as details about weight and balance, and dangerous goods or animals aboard. On top of the copy for the pilot, dispatchers also had to make seven additional copies for compliance purposes.
"The biggest challenge is that all that information comes from a different system," said Gonzalez. "We have one system for weight and balance, one for weather, etc. At the time, printing it all was the quickest solution."
If changes were needed to the documentation, for example due to updates or changes to routes, the pilot would need to call a dispatcher to make the adjustments, re-print the package and physically deliver it to the cockpit.
This became unfeasible with COVID-19's arrival. IT needed to roll out a solution and do it fast. Gonzalez and his team deployed Laserfiche as a repository that would hold all electronic flight bag information from different systems. All pilots received iPads from which they could access Laserfiche, removing the need for anyone to physically pick up or drop off documentation. Changes could be made instantaneously and digitally accessed through the iPads.
DHL continues to use the new process due to its efficiency and better employee experience, even as COVID-19 restrictions have eased.
"Dispatchers can prepare the EFB an hour before the flight and pilots can review and approve it on their iPad before they even come into the office," said Edwin Wong, aviation regional IT manager. "And because we can prove we have the information backed up, we don't need to print the packet eight times."
"We also used to have dispatchers running to planes, introducing risk of falling on stairs or slipping if it was a rainy day, for example," Gonzalez added. "So we're preventing accidents as well."
Automation Takes Flight Across the Organization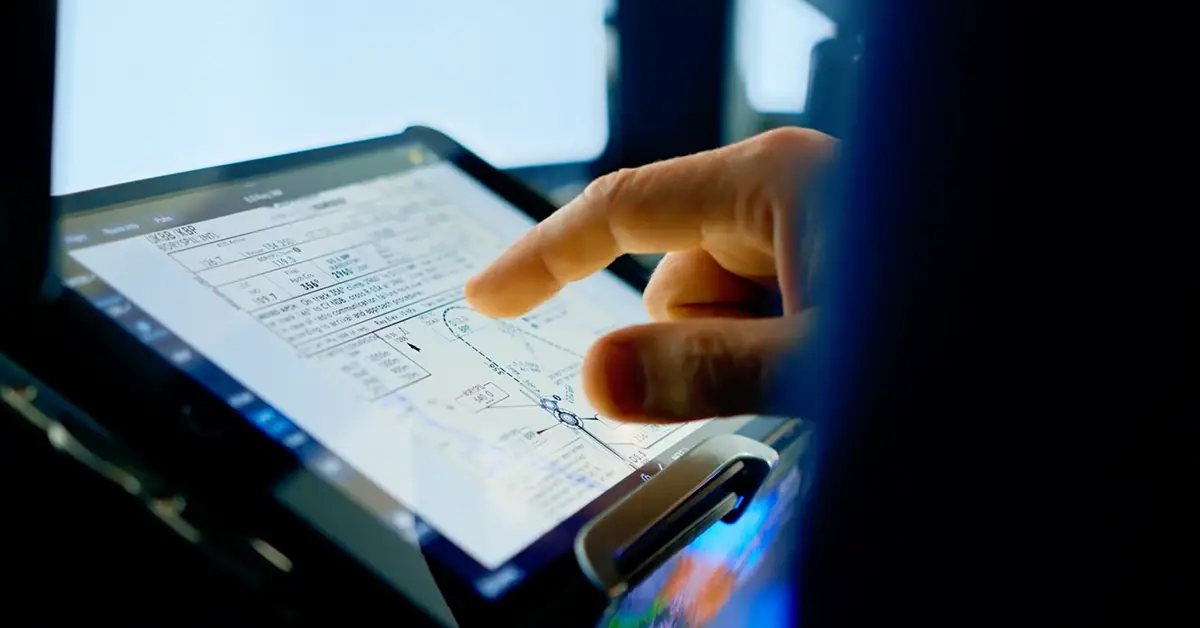 After the success of the EFB process, the IT team redirected its focus to HR, which needed a digital solution for employee records. "We have an issue here with humidity," Gonzalez explained. "This presents a risk to paper files; we've lost some files because of it." Laserfiche was the perfect solution for its records management, electronic forms and process automation capabilities. 
Additionally, the IT team built a Laserfiche form with which pilots and crew members can report on flying hours, which are automatically sent to flight operations managers for approval. Ultimately, Gonzalez and his team would like to enable the organization to track more data about the planes and crews, such as how many hours flown, in order to better allocate resources — something that they would do through an integration with DHL's airplane information management system (AIMS).
In a similar effort, DHL now tracks mechanics' certifications through Laserfiche, which were historically managed manually by a maintenance and quality control assistant who recorded documentation and mechanics' information, as well as what aircraft mechanics were able to do maintenance on based on their certifications in a spreadsheet.
Challenges with the legacy process included lapses of time between certifications expiring and being revalidated. "Sometimes mechanics had to be sent to training, and sometimes that training is in a different country," Gonzalez said. "But if your certification hasn't been renewed and you show up to work, you can't touch our airplanes."
To combat these lapses and make the entire process easier for everyone involved, Laserfiche now automatically sends reminders on a specific cadence before certifications expire. Mechanics are responsible for uploading their own documentation into Laserfiche which is then routed to quality control for review and approval.
"We simplified the process and now we have more control over it," said Gonzalez. "Having a system of record, automated notifications and automated routing for review and approval helps us a lot. We have more visibility into the process; it's more streamlined and we're not losing valuable time from expired certifications."
Shipping Success: DHL's Ongoing Digital Transformation
Today, Gonzalez and his team continue to optimize processes and find new areas to automate throughout the organization. "One of my biggest worries in IT is that the performance of the systems we use could suffer from increased use," Gonzalez said. "But this hasn't been true for Laserfiche. We used to have 30 users, and now we have 200. We used to have two forms and now we have a lot — the performance stays the same."
One high impact project that's currently in progress is contract management. "Having contracts in Laserfiche — with the ability to track changes, versions and work off the same document — it's going to give us more control," said Gonzalez. "We'll also have a sense of how much time it takes to review a contract, enabling us to optimize or allocate resources if we find that our legal department is inundated during certain times of year, for example."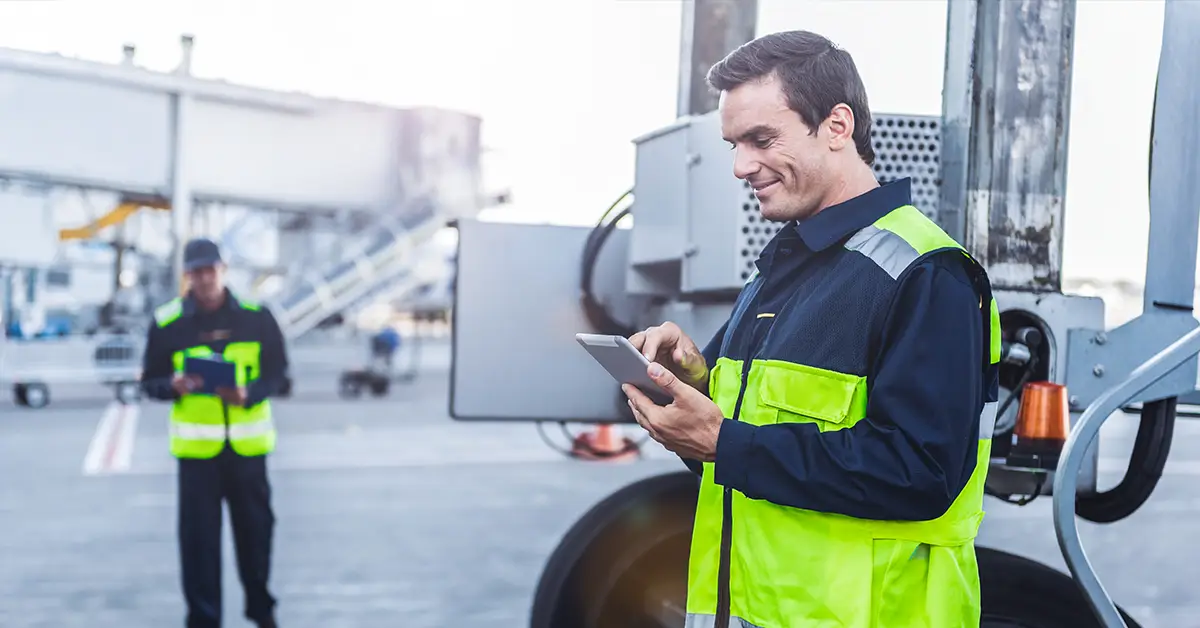 For DHL's IT team, the sky is the limit. "Laserfiche is so easy," said Gonzalez. "You can build a process in your mind, put it on paper, and Laserfiche will do its magic. And if business users ask for a change then we can make the change — the system is flexible. We're able to be agile in our processes. Our solution provider Canella and Laserfiche have been incredible partners and have been able to handle anything we've thrown at them."
"We can take a complex process and simplify it for our users," added Wong. "Users have information at their fingertips. Prior to Laserfiche, there was a lot of going back and forth to get information, and now with Laserfiche, everything is within reach with just a few clicks or by filling out a simple form."