FCA Packaging Strengthens Employee and Vendor Experience through Business Processes Automation
4 min read
FCA Packaging designs and manufactures highly customized packaging products and solutions for major original equipment manufacturers (OEMs). Following two recent acquisitions, the organization sought a solution to rebuild key business processes throughout departments. The company sought to address needs in engineering and human resources, as well as industry-specific requirements such as inventory management. Additionally, the FCA Packaging team wanted to process invoice and customer documentation with more efficiency and transparency to support company growth.
"Not only has Laserfiche helped to improve customer and vendor satisfaction, but our staff have also been able to focus more on higher-value processes," said Sandra Lund, payroll manager at FCA Packaging. "It's changed the way we function here and just made us so much more efficient working together as a team."
Using Laserfiche, FCA Packaging transformed the accounts payable process — from a manual, paper driven activity to a streamlined, digital process that has accelerated response and payment times. FCA has since expanded its use of Laserfiche to manage a wide range of both internal and external processes, increasing productivity and accuracy across departments. In addition to automating business-critical processes, employees have been able to reclaim time and increase capacity, enabling the company to optimize costs while providing a high standard of service and products to an expanding client base of manufacturers around the world. "Implementing Laserfiche aligned with our core values of growth and empowerment," said Steve Everett Jr., a president with FCA Packaging. "Our team members have been able to develop and deploy a solution that scales with us as we continue to grow organically and through acquisition."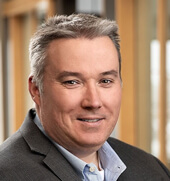 "Implementing Laserfiche aligned with our core values of growth and empowerment. Our team members have been able to develop and deploy a solution that scales with us as we continue to grow organically and through acquisition."
— Steve Everett Jr, president at FCA Packaging
Buying Into Accounts Payable Transformation
Working with a long list of vendors and with over 1,000 employees across 35 locations, the FCA Packaging accounts payable team saw an opportunity to improve invoice management, which was previously a manual process using a legacy ECM system that was approaching end-of-life. Looking to improve compliance for audits, the team needed a solution that would support granular control access for accounting and financial documents, balancing both accuracy and ease of use.
Before implementing Laserfiche, two staff members were assigned to reviewing financial statements and payment documentation manually and submitting completed invoices to stakeholders for approval. The manual process could take up to four days to complete. The updated invoice approval process now takes just five hours:
Vendors upload credit card receipts to Laserfiche for the AP team to review.
Laserfiche automatically extracts key information.
Laserfiche uploads the information, organizing it in specific file locations with granular access rights.
The streamlined process also provides an enhanced employee experience with increased accountability, while at the same time accelerating the payment cycle, improving FCA's reputation among vendors.
"By enabling us to leverage automation and access rights for individuals, we have been able to finalize invoices more efficiently," said Lund. "Now that we have greater visibility on our AP processes, we can respond to vendor needs more quickly with more accountability.
"In the beginning, some team members were concerned that automation would make certain roles redundant," added Lund. "But after experiencing how the solution would free up their schedules, many employees were able to accelerate their own personal growth by taking on new projects in other departments. Laserfiche has done more than transform our operations, it has transformed the way we work as a team."
Additionally, as a result of the Laserfiche initiative, the AP team can now quickly find invoices and other financial documents for review, simplifying the auditing process. The system has been used in a similar capacity for internal audits, as well as streamlining the overall audit process to support industry-specific OSHA documentation and ISO standards. This has further improved industry-specific safety and manufacturing management processes, allowing users to identify additional processes to manage through the digital platform. Laserfiche has provided FCA with more control over financial documents, giving specific members of the company access to the documents needed for internal and external audits to optimize the collection of this high-value data and improve turnaround and compliance.
A Full-Package Solution
After the initial success in the accounts payable department, other departments sought to automate and improve core company processes. Across 35 branches nationwide, Laserfiche has been implemented in almost every department. Laserfiche Forms help to manage processes in HR, accounts receivable, IT, staff safety and beyond. Serving more than 1,000 employees company-wide, the payroll department utilized Laserfiche to manage processes such as vacation requests and salary increases for full-time employees, helping FCA achieve substantial savings in time and resources. For example, compiling and processing sales and tax information for tax returns could take up to three days. Now, the process can be completed in four hours.
In addition to increased efficiency, Laserfiche has helped to increase accountability and for users, enabling staff to take ownership of their respective roles. Employees across all branches can manage invoices and other business-critical content, having access at any time of the day with insights on the progress of each open task. Users can use this information to identify obstacles and bottlenecks at any point of the workflow in order to streamline approval or turnaround a task overall. In an increasingly digital business environment, FCA Packaging has been able to boost efficiency and transparency company wide.
"Laserfiche has helped us to grow within our roles, take on additional projects and have a greater sense of ownership over the work we do," Lund said. "For departments such as accounts payable, accounts receivable and payroll, our long-term goal will be to use Laserfiche as close to 100% as possible."
To learn more about how Laserfiche can empower your organization with solutions to help you scale growth and improve the employee and vendor experience, schedule a demo today.