Ministry of Human Resources & Emiratisation (formerly known as the Ministry of Labour)
4 min read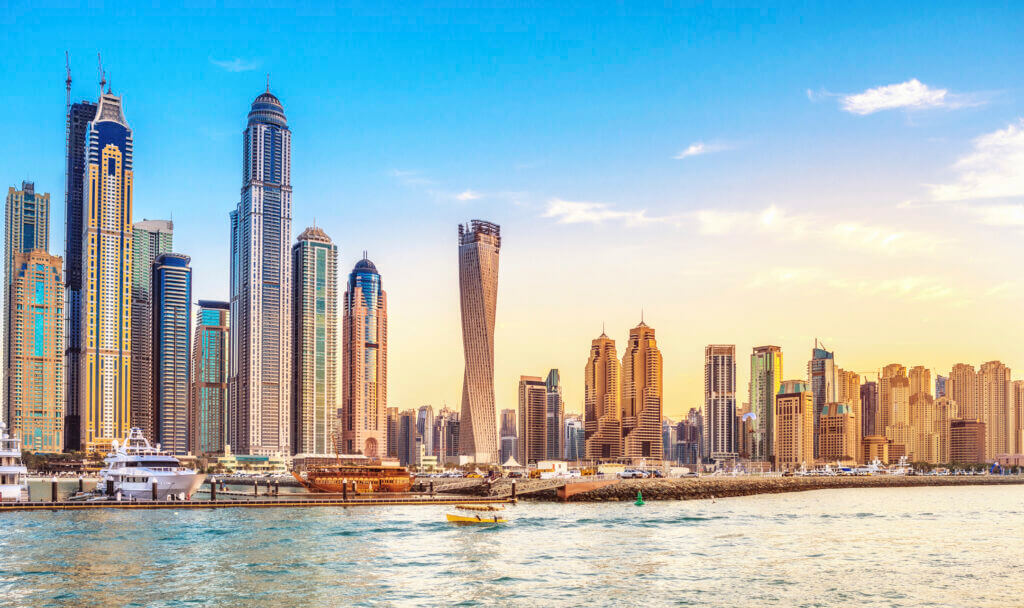 Established in 1971, the United Arab Emirates Ministry of Human Resources & Emiratisation (formerly the Ministry of Labour) has over 1,200 employees to serve and manage the UAE labour force. The ministry's office used massive file cabinets to store all staff-related documentation, resulting in long document search and retrieval times.
These issues prompted the ministry to look for a digital solution to help organize its documents, maintain security and reduce retrieval times. In addition, the ministry wanted a system that would meet its archiving needs while allowing it to provide optimal customer service.
Ease of Use Contributes to Staff Buy-In
The Ministry of Human Resources & Emiratisation had relatively simple selection criteria; it wanted a solution that could meet its requirements and was easy to use. That is exactly what it found with Laserfiche.
Ahmad Al Nasser, IT Director at the ministry, explains, "We started the pilot, did it for 2-3 months, found it suitable, well defined and easy to use, and then purchased the solution."
When there is change, resistance from staff is often expected. However, according to Al Nasser, "Our staff were very happy and satisfied with Laserfiche from the start."
From an IT perspective, Al Nasser says, "The beauty of Laserfiche is the ease of implementation and configuration. We expected requests and changes, but surprisingly there was little need for modifications. Once things were set up in the beginning, it suited the users' requirements and only minor questions came up. Those were accommodated quickly."
Tackling HR, "the Heart of the Organization"
The HR department is responsible for managing all employee files in the HR archive room. Before implementing Laserfiche, new documents had to be physically inserted into existing employee files. There were complaints of lost documents and long retrieval times, which formed barriers for effective internal processes.
One of the first tasks was to capture and index documents for the 1,200 ministry employees, and electronically archive all the employee files. The original plan was to outsource the process of scanning the documents, then manually entering up to 14 index fields.
However, the ministry's value-added reseller (VAR), Mazroui and Partners, recommended using Laserfiche to automate document capture and indexing. After documents are scanned in, Laserfiche reads document barcodes to automatically retrieve and add necessary metadata from the in-house HR database.
Laserfiche also simplified the ministry's records management practices by automating the process of purging pertinent portions of files after a specific interval. When the expiration date for a document approaches, the HR office is notified through email, alerting it of the task to delete the relevant documents. Upon approval, the system then purges said document.
Immediate Benefits
Using Laserfiche has allowed the Ministry of Labour to digitize the entire employee registry in-house instead of outsourcing the work. This will result in estimated savings of AED 700,000 over three years.
In addition, there has been an increase in the security of the organization's physical files as well as strengthened disaster recovery procedures.
With servers based in Abu Dhabi and physical records in Dubai, the ministry's data is not all in one location. Employees now have access to both hard and soft copies of documents. In the event of any data loss, documents are easily recovered due to regular backups of the ministry's Laserfiche repositories.
Finally, the biggest savings can be seen in document search and retrieval times. Employee documents are found with one click and folders are quickly updated, reducing access times from half an hour to seconds.
Al Nasser recalls, "In the past, it would take HR two to three days to find a document, but within minutes I received a call telling me that the document was in my email."
From an HR officer's point of view, the auto indexing and exporting of files to the HR repository "is just magic."
Ministry-Wide Rollout
What began as a pilot program in the human resources department has now expanded into the IT, administration, finance and legal departments, contributing to improvements in contract management and client services. Plans are in place to roll out Laserfiche across the entire Ministry of Labour in the coming year.
Aside from digitizing its documents, the ministry hopes to automate many of its current business processes, including the procurement process, which is currently one of the more paper intensive operations.
Al Nasser explains, "Laserfiche can help a lot with business process re-engineering. It's a very easy and straightforward solution, which can make a big change in the organization."