NWFM Streamlines Accounts Payable to Scale with Growth and Increase Transparency for Investors
4 min read
SITUATION
• Company expansion led to a need to optimize paper-based accounts payable processes.
• NWFM sought a means to manage invoices digitally and increase transparency between back office and field operations.
RESULTS
• Achieved hundreds of thousands of dollars in savings
• Increased accuracy in invoice processing
• Over 300% increase in invoice capacity
• Increased investor confidence in the company
NWFM is a locally owned, full-service farm investment and property management company based in Yakima, Washington. Established in 2018, the company had initially processed all its vendor invoices manually. However, as NWFM expanded, the amount of paper invoices increased proportionally with its growing operations and client base.
"Originally, we manually processed about 250 invoices a month," recalled Tim Hull, administrative manager at NWFM. "As a few hundred acres of new land came under our management, I could see a paperwork tsunami coming."
Recognizing an opportunity to optimize paper-based accounts payable processes and improve back office and field operations, NWFM searched for a digital capture and workflow solution. Due to its reputation as a robust cloud content services platform, Laserfiche was chosen, and NWFM worked with solution provider FreeDoc of Lynnwood, Washington, to design a dedicated, customized accounts payable workflow.
Since implementing Laserfiche to keep up with a rapid growth trajectory, NWFM has achieved substantial cost and operational savings, as well as gained the ability to leverage data and metrics built into Laserfiche to improve transparency and accuracy throughout its operations.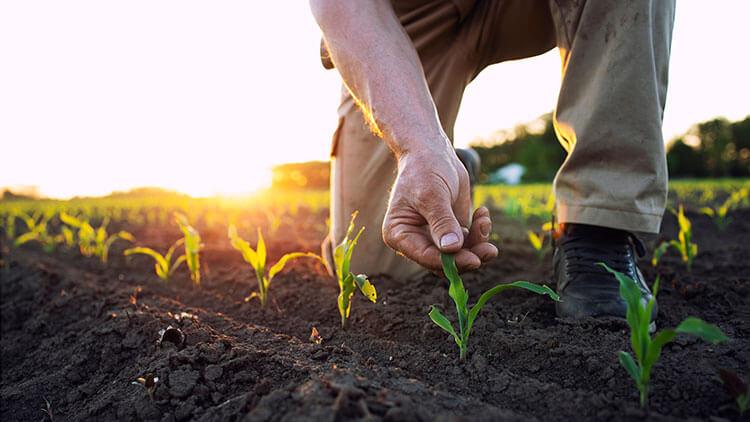 Cultivating a Digital Invoice Processing System
Managing hundreds of acres of farmland across Central Washington, NWFM recognizes the value of automation and technology in its operations for the sake of efficiency and accuracy. Assessing its original invoice processing system, the company identified significant challenges:
Area managers working on-site would typically make purchases with local vendors, but the process of tracking purchases and matching them with the correct invoice in a timely manner was prone to bottlenecks
Employees had to manually manage documents that could be easily misplaced during the process
"As we took on more farmland to manage, I wasn't sure how I was going to handle such a big influx of invoices every month," said Hull. "Laserfiche helped us to create a solution to connect our employees located almost 100 miles away to our central office and resolve many of our major challenges."
The digital accounts payable system at NWFM routes all electronically imported invoices into a dedicated folder within the company's Laserfiche repository. Each invoice can be reviewed for accuracy before sending it for final approval and payment processing. Throughout the process, the administrative team can make changes to expense category codes and make notes to the bookkeeper.
NWFM's Laserfiche system is integrated with FastField purchase order software, which allows area managers to upload pictures of invoices directly to Laserfiche from remote locations. The integration extracts vendor names, ranch names, individual blocks, numerical codes and other relevant information needed for processing and approvals; facilitating the management of clear, categorized information while processing invoices.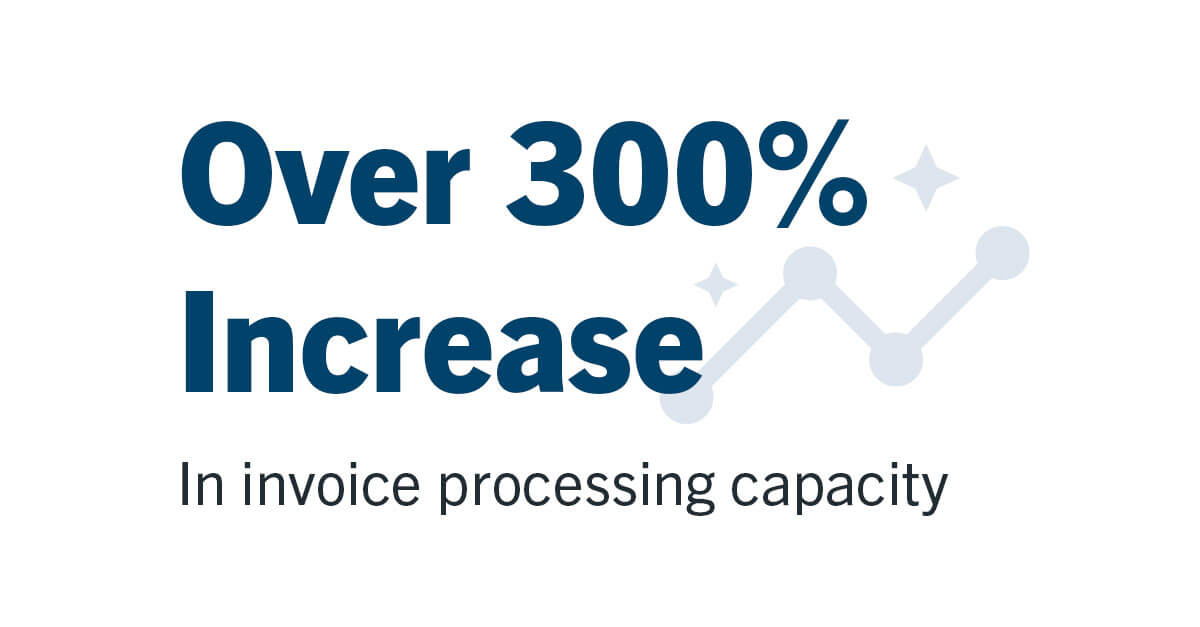 This has significantly increased the efficiency of invoice review and finalization. NWFM has gone from processing 250 invoices a month to more than 1,000, with the potential to scale up as the company continues to grow.
"Laserfiche has really proven to be the backbone of many of our processes," said Hull. "Its cloud-hosted infrastructure and the ability to search for specific words within documents has helped us to form a solid connection between our central office and the ranches we manage — we are able to understand each other more clearly in terms of orders and financial documents."
In addition to the need to establish a revamped AP system, the NWFM team wanted to give investors located out-of-state the ability to review invoices and financial documents digitally. Rather than continue with the legacy process of storing invoices in filing cabinets, NWFM now has a standardized digital repository and has been able to increase its financial transparency when working with investors, giving them access to invoices in real-time. Built with email import functionality, purchase order integrations and granular access rights, the new AP management system has supported NWFM's efforts to modernize its operations and position the company for growth.
A Fruitful Digital Transformation
Hull explains that NWFM initially tracked cost savings from the AP automation initiative for the first several months after implementation.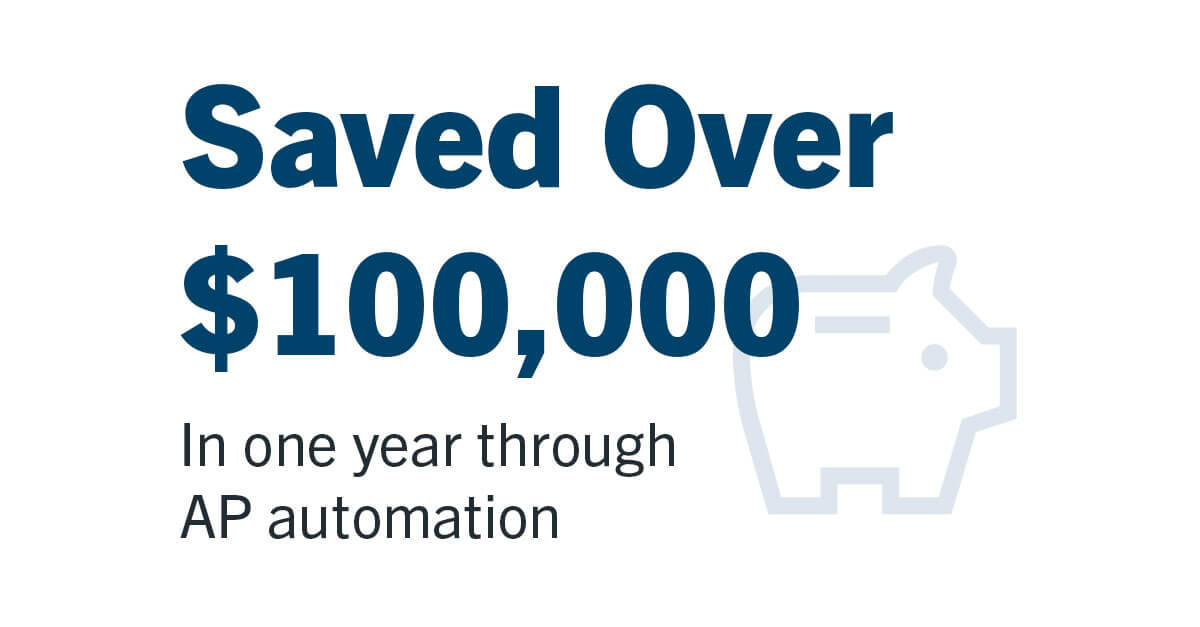 "We happily stopped counting savings after it exceeded $1,000 per month," he said. "The savings was used to hire a chemical inventory specialist who now tracks inventory movement and returns unused stock. This allowed us to already return $72,000 in unused chemicals this year alone."
NWFM's new AP system also enables employees to process invoices while checking the price of products against bid sheets. In addition to the time savings from managing invoices, this process has additionally saved NWFM thousands of additional dollars by enabling the company to catch vendor billing errors, identifying $14,000 in billing errors per year. Leveraging data extracted from its invoice repository, the company is now making more accurate and productive purchasing decisions, and identifying savings opportunities.
Following the success of its AP system, NWFM has plans to establish satellite offices to further localize invoice processing in a more distributed strategy. This puts invoice processing closer to the ranch managers who make the purchases and generate the purchase orders. As the company continues to expand, Laserfiche has proven its effectiveness as a scalable solution.
"Organizing invoice and purchase order information by project or by ranch and block for review would have taken me weeks," stated Hull. "Now I have it all at my fingertips."