Solving Tax Season Headaches
4 min read
SITUATION
• Manual processes took too long, and information was too hard to find in a legacy document management system.
• As the business grew, it needed a new solution that would reclaim time to spend with clients.
SOLUTION
• Immediate savings of 20,000 per year from not having to hire part-time clerks for tax season.
• Reduced tax preparation time, saving thousands of hours per year that can now be directed toward client service.
For a leading total wealth management and financial planning firm, tax season regularly meant doubling staff due to the sheer volume of work — and paperwork.
But as the business steadily grew, the firm had also outgrown what its chief operating officer called its "Stone Age document management system."
In one attempt at a solution, the firm developed a proprietary and non-SQL based system, which was an add-on module for the firm's tax preparation software, "purely for storage," the COO said. Data transfer to PDF was difficult and error-prone, and "we were essentially scanning to create a back-up for the actual physical file. But that was unreliable — we lost data once, and it had no security or audit trail of any sort."
From Paperless to Purposeful: An ECM Vision Takes Shape
Eventually, the firm's files — containing 10 years of data — were simply too big to manage and too hard to find. "We'd already added a scanning clerk and a designated file clerk, but it was quickly becoming an operational nightmare, with more staff to manage and more documents getting misplaced," the COO said, adding that the firm needed to reassess its vision for digital transformation to go beyond simply going paperless. "We first looked into Laserfiche in 2006, but back then, we weren't looking at ECM in terms of business process automation or any bigger-picture operational improvements. We just wanted to get rid of the paper."
The firm began to see how integral a content services platform was to not only keep up with, but also anticipate, the organization's projected growth. "We looked at a few solutions, and they all did things in their own way. Only Laserfiche offered the flexibility to develop our own folder structures and templates — and we'd be able to change them depending on requirements without calling in a consultant, the COO added. "Plus, we required that Laserfiche integrate with our Microsoft Dynamics CRM and [our] tax software, as well as send Microsoft Office documents directly to Laserfiche. We wanted everything to mesh together. Other systems either didn't integrate, or if they did, it was going be complicated and expensive."
Laserfiche Workflow Saves Thousands of Hours Per Year
With a looming tax deadline, the organization focused its initial deployment of Laserfiche on the tax preparation side of the business, beginning with a substantial backlog conversion of paper files. "It took around 30 days to deploy, customize and integrate the system," the COO said. "We had one day of training for full-time staff. And it took me 30 minutes to train the part time staff on how they'd be using Laserfiche."
The ease of deployment was significant based in no small part on Laserfiche's ability to mirror the firm's familiar paper filing structures. The firm set up Laserfiche as the single source of truth: Tax worksheets were automatically sent to Laserfiche with a single click from Microsoft Office programs, while Laserfiche also collected all forms from the tax software.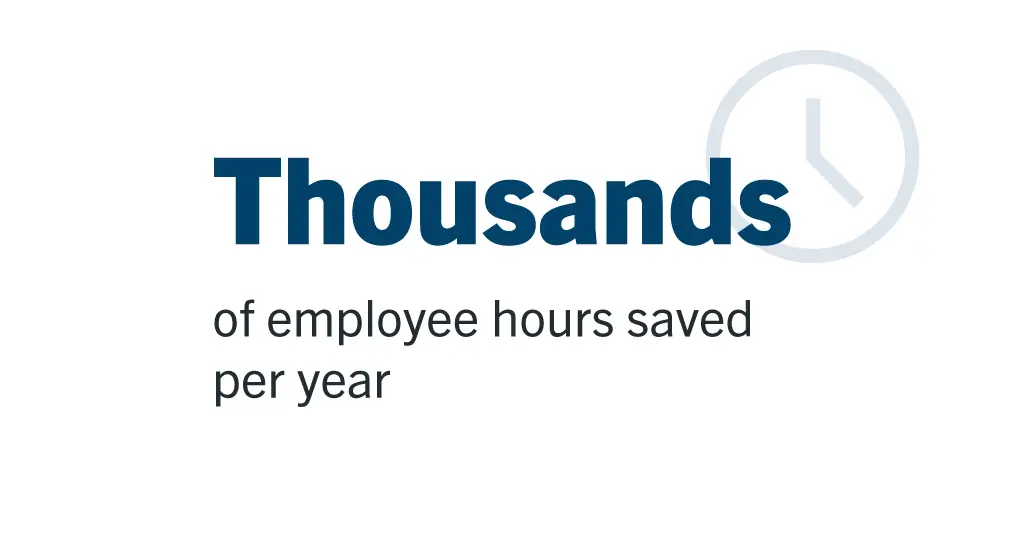 A Laserfiche Workflow automatically routes files between staff and clients. "A file used to 'jump' between seven sets of hands, from client meeting to the client delivery," the COO said. "File clerk to front desk staff to preparer to checker to scanner to processor to mail clerk — and back to the file clerk.
"Now, using Laserfiche Workflow, the front desk sets up the appointment and creates the file for the preparer, and it's just 'click' the field, 'approve,' 'approve,' 'approve,' all the way through the process. If something isn't approved, it is sent back automatically with a 'sticky note' on the document in Laserfiche. Nobody has to leave their desk, and I can monitor the whole process and see where everything is so I know what's getting done. It just raises the level of efficiency and accountability," the COO added. "Instead of people getting up and moving files from cabinets, it 'jumps' by itself."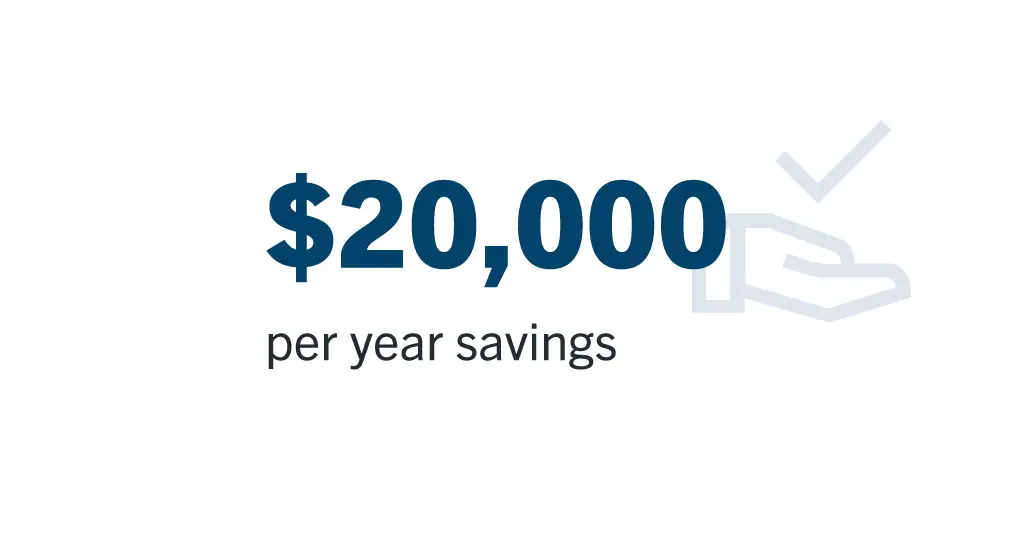 And benefits went beyond removing the burden of manual routing from staff. "Operationally, we had the best tax season ever, especially for me since I could monitor every detail of the business and everyone's performance from my screen," the COO said. "We made our ROI in the first year alone. But the biggest savings was the preparers' time — at least 10 minutes for every hour. When you add that up, that's literally a thousand hours our staff can spend working with more clients."
Expanding Deployment, Saving More Clicks with Image-enablement Integration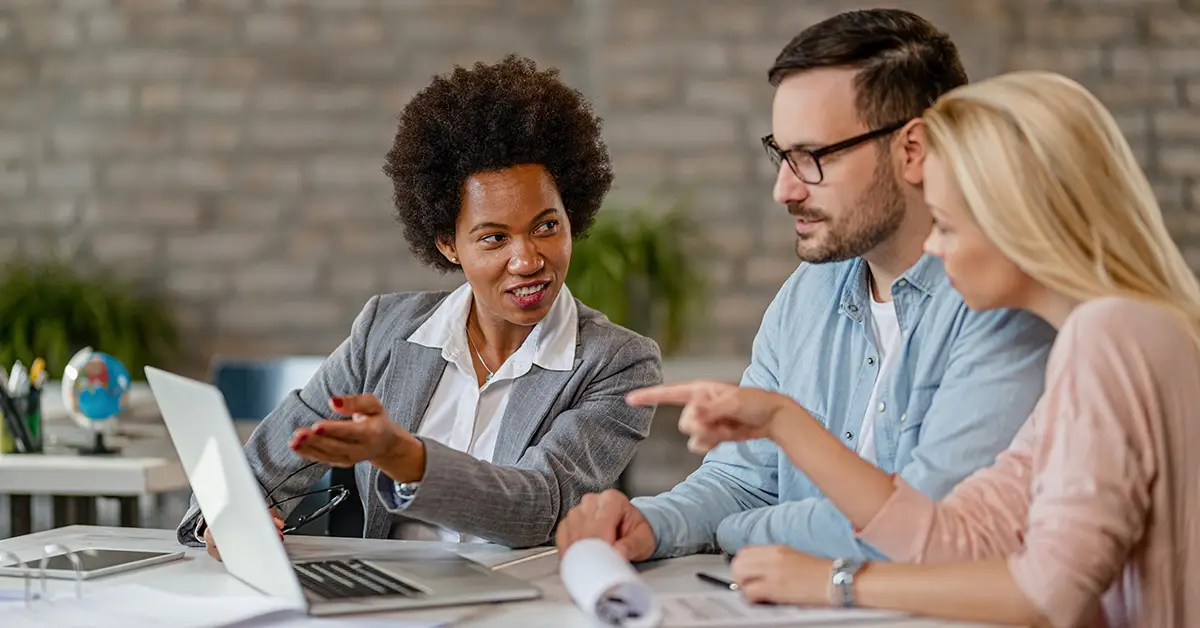 "We're taking things step by step," the COO said. "One thing we've learned from this process is that in order for the transition to a totally paperless environment to be successful, users have to accept it and want to use it. Laserfiche has the flexibility to make that happen."

From an operations standpoint, the COO explains, they are very satisfied. "Laserfiche is easy to maneuver and to develop and change."