Tompkins County, NY, Saved $5.5 Million with Electronic Records Management
4 min read
Taking Government Records Management Digital
Two centuries' worth of county records packed into 9,000 boxes take up a lot of space, enough to (almost) justify building a $3.5 million storage warehouse.
Before moving forward with the new warehouse, the Tompkins County Clerk's Office was tasked with cataloging the millions of archived documents and examine storage alternatives. Records management software quickly entered the conversation for its ability to track records in a digital database.
"Our original plan had been to put barcodes on the boxes of records to keep better track of them and then to either build a new records center or renovate the existing one," says Maureen Reynolds, Deputy County Clerk.
However, driven by an office culture that prizes sustainability and workplace flexibility, Tompkins County's plan shifted. "We quickly realized that we could extend the value of the system by scanning all 9,000 boxes of files into a Laserfiche system."
"Our analysis showed that with an investment of $400,000 to $500,000 for scanning, software upgrades and IT infrastructure updates, using Laserfiche could save us as much as $5.5 million dollars," says Deputy IT Director Loren Cottrell.
Kicking the Paper Habit to Transition into an Electronic Records System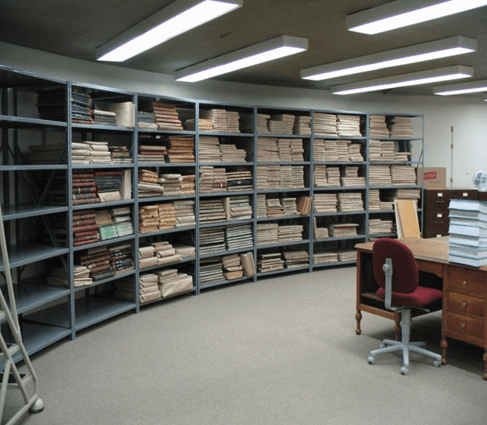 With a new records repository, the Clerk's Office envisioned a digital records system that would dramatically reduce the need for paper records. "We wanted to bring greater efficiency and cost savings to the county by implementing, maintaining and instructing all county departments on the best practices of using a digital records management system," says Reynolds.
Unfortunately, this vision hit an impasse as the county staff reverted to old paper habits.
"We looked around the county and realized everyone was still making paper," says Reynolds. "They're creating records on the computer, printing them, storing them in boxes and then three or four years later would bring the records to us and ask us to put them away and track them."
Reynolds and her team went from department to department to prove the ease and value of digital records. Her team:
Examined departmental files and records.
Interviewed department staff to understand the use and flow of documents.
Scanned documents into Laserfiche.
Destroyed the physical documents.
Created a digital folder structure within Laserfiche that mimicked the organization of physical folders.
Integrated Laserfiche into other systems used by the department.
Improving Records Indexing, Retrieval and Retention
The Laserfiche repository provides a more sophisticated indexing and retrieval system that improves how the departments process their information. More importantly, the repository is integrated with the applications employees are already using.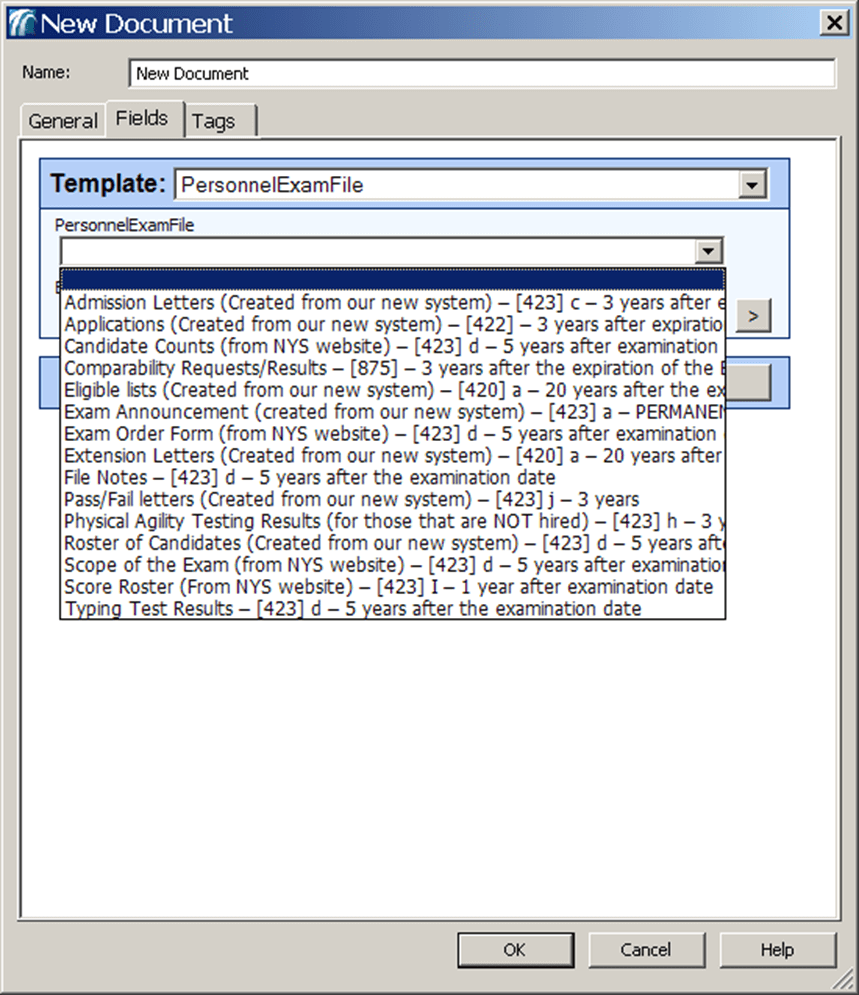 "Records are available through a web browser either on the desktop or via a mobile device," says Cottrell. "The mobile feature makes key documents and records available to engineers, inspectors and other employees working in the field."
For example, the sheriff's department previously used an archaic index-card system to track arrest reports crammed into a records room that overflowed into a garage. After scanning the arrest reports, the department was able to reclaim office and parking space.
Court officials have also adopted digital processes. The county court handles approximately 1,400 civil cases and 4,500 criminal cases a year. Before Laserfiche, it could take hours for law clerks and legal secretaries to find and retrieve pertinent records. The court now can now:
Automatically route and process court case files between departments.
Enable judges and employees to use iPads to easily access case files while in court.
Improve efficiency and lower printing costs.
Expanding Records Management as a Shared Service Across County Departments
Laserfiche has been so successful for the county's records program that Reynolds decided to onboard the county's municipalities onto the same system.
Using $450,000 in state archiving grant money, the county formed the Tompkins Shared Services Electronic Records Repository (TSSERR), a Laserfiche-powered digital archive that is hosted by the county and serves 20 partnered government agencies including the City of Ithaca. Each member municipality is given its own dedicated repository and has complete control over its content with various levels of security. This also means the Laserfiche system can continue to grow and accommodate every new TSSERR member.
This shared service records capability has reduced support maintenance costs and created a public portal that allows citizens to search for public records. In addition to saving taxpayer money at all levels of government, TSSERR ensures that records across the county are compatible and easily accessible.
"We wanted to be transparent for years and years," says Reynolds. "People always say the government is hiding information. It wasn't that we were hiding anything—before Laserfiche, we just couldn't find it!"
Want to implement electronic records management at your county or municipality? Download our free guide to getting started with digitizing and automating records management.