Westbank First Nation Elevates Employee Experience and Safety
4 min read
Located in south central British Columbia, Westbank First Nation (WFN) is one of eight Okanagan Nation communities representing a portion of the Syilx traditional territories that have inhabited the valley for thousands of years. Today, the First Nation government comprises about 200 staff members who serve a population of 10,000 residents spread across four reserves. In an effort to address silos between departments and reorganize physical documentation in storage, WFN sought to digitize and inventory its existing paper records. After exploring options with its digital workplace solutions provider Ricoh Canada, WFN selected Laserfiche as its electronic records management (ECM) system. Since implementing Laserfiche more than a decade ago, WFN has expanded its digital transformation efforts, introducing Laserfiche Workflow and Forms to automate business processes, and utilizing metadata to improve reporting and turnaround times.
"We grew so fast as an organization, identifying many processes that we could streamline along the way," said Chad Rota, Records and Information Management Supervisor at Westbank First Nation. "Laserfiche has provided us with an opportunity to assess our processes and improve the organization holistically."
Laserfiche is now used for numerous internal processes across departments, streamlining approvals and records management through automated document routing. In addition to time savings, benefits have also included investigating the ability to support COVID-19 contact tracing efforts, and the flexibility to continue addressing community health and safety through incident reporting.
Establishing a Digital Foundation
WFN manages over 4,400 properties, which requires intensive property tax documentation processes. From early on, WFN recognized the need for a more efficient records management system. A majority of its vital records management and property tax documents relied on off-site filing, resulting in substantial fuel surcharges to store and retrieve boxes. Seeing an opportunity to improve compliance, transparency and efficiency, WFN explored ways to digitally transform the way the organization managed these documents.
Today, the organization uses Laserfiche to process all documents related to each property tax folio digitally, and automatically store them in a centralized location, eliminating lost files. The system enables metadata to be attached to each document, making them easily searchable. The process now requires less paper, which originally required five floor-to-ceiling shelves containing over 4,000 folders to store. Now, there are only a few small folders for processing documents that either need to be scanned weekly or mailed out to residents, helping to improve responsiveness to members. As the organization grew, file storage rooms were converted into functional workspace.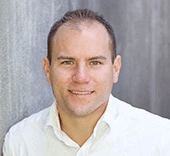 "The repository grew from managing meeting minutes and policies into managing working documents and case files. We really experienced an organization-wide transformation — department by department."
— Chad Rota, Records and Information Management Supervisor at Westbank First Nation
Increasing Administrative Efficiency and Elevating the Employee Experience
Following the success digitizing its document management process, the organization recognized that internal requests — such as employee change notifications and staff reports — could also be digitized and automated to reclaim time for employees who were manually managing files being passed between departments.
"We really needed a way to improve monitoring and transparency to streamline these submissions," said Rota.
WFN implemented Laserfiche Forms, which can be edited digitally without being passed between departments for amendment and approval. This system has been fully adopted and integrated across the organization, including the finance department, legal department and HR. Notably, finalized employee change notification requests are automatically filed in Laserfiche via an automated Laserfiche Workflow, with a notification sent to the payroll team for review and approval. This fully digital process has increased efficiency, as well as boosted employee satisfaction as requests are resolved more rapidly.
Additionally, the request portal is hosted using Laserfiche Forms, which can be easily modified and updated with newly available resources. This has supported the dissemination of information throughout WFN, creating a self-service portal for employees, who now have the independence to navigate forms, pending requests and their associated documents.
"Being able to access everything in one central location has empowered staff to become more independent Laserfiche users."
— Chad Rota, Records and Information Management Supervisor at Westbank First Nation
Prioritizing Employee Health and Safety
In addition to creating a long-term digital culture, Laserfiche has provided WFN with a high-level view of working conditions for its employees, improving health and safety when it matters most. If an incident occurs on-site, employees can complete a dedicated Laserfiche form which is automatically forwarded to WFN's occupational health and safety advisor, while notifying the director of the submission. The system generates a corrective action task, prompting a discussion about the cause of the individual incident and preventative measures. In addition to metadata based on the location and department of the incident, WFN can leverage advanced reporting tools to identify health and safety trends and make more informed, data-driven decisions to improve conditions for specific locations.
This system also helps support compliance requirements — in terms of policy development, WFN submits annual reports to regional and national governing entities in Canada. Now, staff can extract relevant information from incident responses and complete these forms more quickly and accurately. Additionally, during the early stages of the pandemic, WFN also used Laserfiche to support contact tracing efforts, developing a dedicated form for staff entering the premises in order to comply with British Columbia's health reporting requirements, eliminating the need for Health and Safety specific software.
Understanding Organizational Priorities
By using Laserfiche to establish replicable solutions that can be applied to a variety of processes, WFN has optimized its resources while enabling employees to be more independent and less reliant on paper files. Documents can be retrieved in seconds, allowing staff to work far more efficiently and take more ownership over core processes. Achieving such substantial savings in time and resources has translated to reduced operational costs and headcount allocations, allowing the organization to run more efficiently.
In terms of future digital transformation plans, WFN is working to digitize and streamline accounts payable using Laserfiche Forms and process automation. The organization is also exploring Laserfiche Cloud as a storage solution moving forward.
"We are able to go from the troubleshooting and testing phase to launching new processes so rapidly because we have so much at our fingertips with Laserfiche. It's easy for us to mobilize efforts and prioritize our workload the right way."
— Chad Rota, Records and Information Management Supervisor at Westbank First Nation
To learn more about how Laserfiche drives digital transformation, schedule a consultation today.