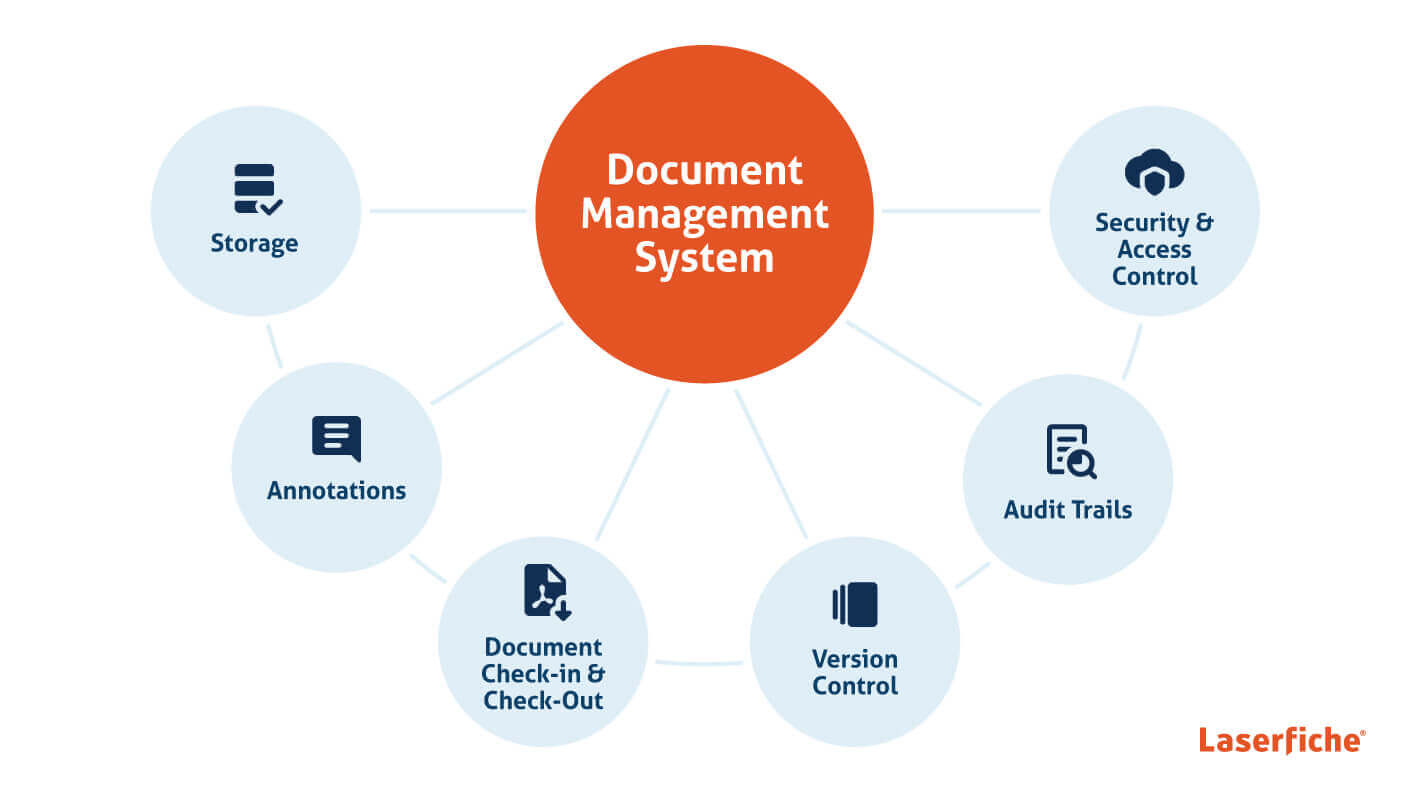 Save Time. Control Costs.
Make time-draining manual processes a thing of the past. When deciding whether (and when) to undertake a digital transformation initiative, many business decision-makers ask, "Who does ECM benefit?" The short answer is, "Your entire organization." When your people have access to flexible, easy-to-use communication and collaboration tools, everyone in your organization can do their best work. The result is a faster, more efficient organization that helps you innovate, collaborate, and focus on high priority business goals.
Who Should Choose Laserfiche?
Laserfiche is the all-in-one ECM platform that delivers a rapid ROI with measurable results.
CIO
Leverage ECM technology to transform your organization
Process automation with Laserfiche makes repetitive tasks a thing of the past. Create and automate critical processes to free up your team, allowing them to focus on the next big idea for your organization. Laserfiche's flexible structure adapts to your current workflows and scales with your organization, so you can convert your technology investment into a competitive advantage.
IT Director
A seamless, secure transition to modernization
Laserfiche makes the world run smoother. We empower your organization to integrate and centralize document storage at scale for easy retrieval while automating business processes with lightning speed. With Laserfiche, you're always in control over who has access, who is working on what, and how your operations perform. Integrate Laserfiche with your existing applications utilizing our robust APIs and iPaaS connectors, making it easier to automate business processes and share data across multiple applications.
Department Director
Empower your staff to reach their full potential
Workarounds, data silos and time-consuming manual tasks don't have to be "business as usual" at your organization. Intelligent data capture, user-friendly document and records management and low code process automations empowers your teams to overcome the communication and collaboration roadblocks stifling their productivity. With a robust suite of pre-built industry-specific solutions and the ability to seamlessly integrate into your existing tech stack, Laserfiche puts the power of enhanced productivity at your team's fingertips.
Learn More. Grow More.
Contact Us for Your ECM Needs
Whether you have product questions, support needs, or want to partner with us, we're here to help you on your digital transformation journey. Fill out the form and a Laserfiche team member will be in touch as soon as possible.