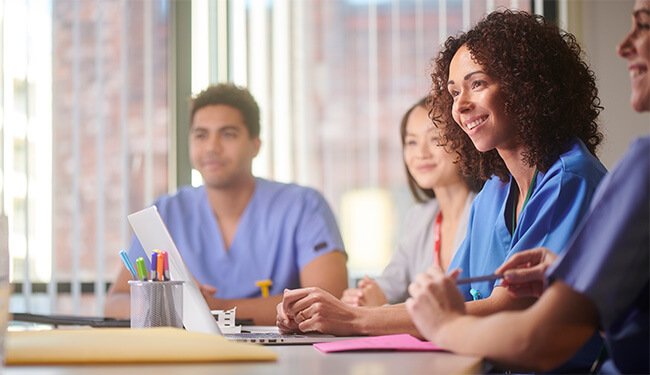 A 360-View of Patient Care
Cloud-enabled integrations allow your organization to synchronize existing systems, so your staff can access a comprehensive view of patient records. Link unstructured patient information to eliminate data silos and administrative work across patient documentations management such as progress logs, treatment or therapy reports, referral forms and more.
Learn More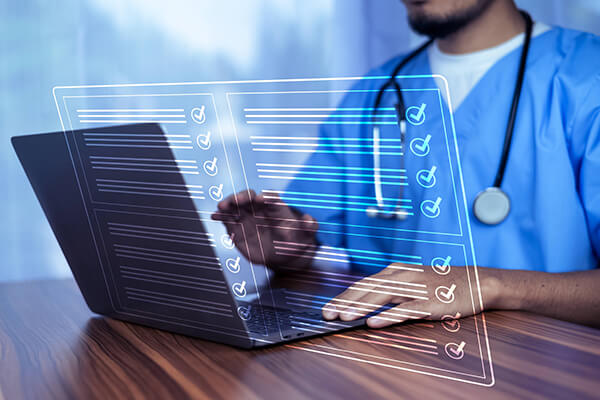 Modernize Compliance Records Management
Connect and secure sensitive records like patient health history and administrative documents. Structuring documents in a centralized repository with configurable security allows staff to gain remote access with granular control, while automated routine records support your compliance efforts – from HIPAA to state and local requirements.
Learn More

"Our teams has been extremely receptive to the new process with Laserfiche, we've really freed up the rehab program managers. As we continue to automate more processes, the expected ROI is high and we expect scalability, which is important to us." — Mark Candiotti, National director-operations liaison @Symbria
Featured Success Story
Reimagine Patient Care
Symbria—a leading provider of rehabilitation, wellness and pharmacy programs and services for senior living and post-acute care providers—recently reinvented the way it manages plan of care documents for patients.
Get Inspired for Your Digital Transformation.
Connect with Us.
Speak with a Laserfiche Healthcare expert to learn how we can support your ongoing digital transformation journey.